The Buckeyes came up with six turnovers, including a pick six by Tommy Eichenberg, and limited Iowa to 158 total yards in a 54-10 blowout victory at Ohio Stadium.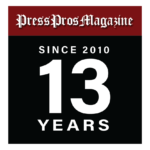 Columbus, OH – Ohio State knew very well that playing against Iowa's defense would be a lot like wrestling in the mud with a bunch of thick-necked tough guys who seem to be everywhere.
That's what coordinator Phil Parker's boys have been doing to people in the Big Ten for more than a decade.
In the end, despite all the frustration, the final numbers for quarterback CJ Stroud & Co. looked pretty darned good on the computer screen.
Stroud kept the volume raised on his Heisman Trophy candidacy by completing 20 of 30 passes for 286 yards and four touchdowns, two of them pinpoint throws that you see on Sunday in the NFL.
The people who vote for the various polls will see the No. 2 Buckeyes 54-10 victory over the Hawkeyes and be impressed.
Let's put it this way: They weren't Clemson scratching to beat Syracuse or UCLA doing a face plant against Oregon.
Ohio State's defense swallowed Iowa whole in giving up 158 total yards and having six turnovers that included a pick six by linebacker Tommy Eichenberg and two interceptions by linebacker Tanner McAlister.
But for the 104,848 seeing the game in person on a sun-splashed, high-70s afternoon at Ohio Stadium, there had to be a feeling of uh-oh, we saw this last season against a worthy defense.
"I think it was healthy for us to get a good challenge today,'' head coach Ryan Day said of Iowa's defense.
Earlier in the press conference, he threw all the praise toward coordinator Jim Knowles' defense.
"I think the story is the defense and how well it played,'' Day said.
Stroud was intercepted once for the fourth straight game, and it would have been two picks had there not been off-setting penalties that nullified the down. He threw into coverage or wide of the target a lot in looking harried, confused and sometimes desperate to make a play.
Ohio State converted 3 of 3 fourth downs, but that was only because it fizzled badly on third down to the tune of 3-for-13.
Here's a statistic that's wince-worthy: There were four field goals kicked the previous six games. Yesterday, it was four three-pointers in a single game. Ouch!
"The first half was kind of weird,'' Stroud said. "It's tough starting out with the ball at the (opponents') 30 and 40. The first half, we just have to execute better. The second half of the season you get games like that where you (struggle) early on.''
Stroud said that "take away three or four plays and I felt we had a good first half.''
"We were just off a little bit," he said. "They did a good job, veteran d-line, veteran linebackers. Iowa's not coming in here to give us anything. We have to take it."
What's to make of a running game that produced 66 yards – you read that correctly – on 30 carries?
TreVeyon Henderson and Miyan Williams rammed into a flesh wall time and againi, the former netting 38 yards on 11 carries and the latter 19 yards on 10.
"Iowa does a very, very good job up front and takes away the middle,'' Day said. "We'll have to see what we did well and what to work on. Certainly, the numbers don't look great. To say I'm concerned, I wouldn't say that.''
What happened was a flashback to 2021 in games against Penn State, Nebraska and Michigan. The offense was crippled by penalties and being unable to run the ball.
Twice in the first half, Day had to call timeout in the red zone because the play clock was winding down.
Trouble with the offense surfaced right off when the Buckeyes settled for a 46-yard field goal by Noah Ruggles after McAlister returned an interception to the Iowa 29 on the game's first play from scrimmage.
On the second possession, Hawkeyes lineman Joe Evans shot a 5-foot-wide gap up the middle and forced Stroud to fumble. He scooped the ball and ran for an 11-yard touchdown for a 7-3 lead.
The only time Ohio State drove the ball was on its third possession, a 2-yard run by Williams on third-and-goal to end a 10-play, 75-yard march.
Still, a timeout was used just before the snap with the play clock at 4 seconds.
In fairness, Iowa (3-4) came in with the nation's No. 3 defense nationally in holding five opponents to 3, 10, 0, 10 and 9 points. Michigan had to huff and puff for a 27-14 victory.
Again, though, we saw this failure on third down and trouble running the ball from the Buckeyes last season.
"We have great weapons and we have to continue to find that balance,'' Day said.
Receiver Jaxon Smith-Njigba returned after a three-game absence because of a hamstring injury and caught one pass for 7 yards. Day said that he was on a "pitch count'' and was limited to 20 plays.
The Buckeyes did turn it on in the second half, beginning with a sweet 6-yard touchdown pass from Stroud to Marvin Harrison Jr. at the left front pylon on fourth-and-goal to lead 33-10.
Stroud hit Emeka Egbuka for a 13-yard touchdown pass on the next possession and Julian Fleming for a 79-yard touchdown.
That made it 47-10 and one began to wonder why Iowa paid good money to send its marching band.
It was Ohio State's defense that won the day.
The first pick by McAlister put the ball at the Iowa 29, a strip by end Zach Harrison and recovery by safety Lathan Ransom put the ball at the 27, a tackle by freshman end Caden Curry on a fake punt put the ball at the 34 and McAlister's second interception took the ball to the 15.
Eichenberg didn't wait for the offense in returning an interception 15 yards for a touchdown in the second quarter.
"We expect these good things to happen. I know it has an impact on the whole team,'' Knowles said. "The turnovers, they help a lot in terms of winning the game."
Film study aided McAlister in getting the first interception. Quarterback Spencer Petras rolled to his left with his linemen running laterally in front of him.
There aren't many easier interceptions.
"The first play, they ran a sprint-out and the whole line is blocking for the quarterback and he doesn't see me,'' McAlister said. "He thinks he has a free access to the flat. I was right there. That was kind of film study. I'm glad he didn't see me. I'm not the tallest dude.''
The Hawkeyes have a lousy offense – they are dead last at No. 131 in averaging 238.8 yards per game – and the crowd sensed a blowout.
"Being able to get the crowd into it early, that's huge,'' McAlister said. "That settles the game, especially on the defensive end. We know they are not confident now having that turnover.''
With 3 minutes, 25 seconds left in the first half, Petras obviously didn't see Eichenberg on an interception return for a touchdown.
It was the first play of a possession from the 13-yard line thanks to a poor decision by Kaleb Johnson to return a kickoff that went a couple of yards deep in the end zone.
"I'm not really sure (what happened),'' Eichenberg said. "I knew the d-line was pressuring him pretty well and he was unsure in the pocket. The ball came right to me.''