Milton-Union scored touchdowns on two of its first three plays and the defense was equally impressive as the Bulldogs beat Riverside 51-7 on Friday night. The 10-0 regular season was Milton's first since 1982 and sends the 'Dogs into the postseason with plenty of bite.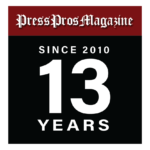 West Milton, OH – The Riverside Pirates started Friday night's game with the league's leading passer, rusher and receiver. The Milton-Union Bulldogs finished the game with the league's best team.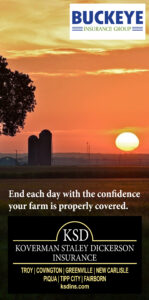 Milton-Union's defense – just like the Bulldogs have done to their other nine opponents – shut down Riverside's triplets to capture the Bulldogs' second straight Three Rivers Conference championship in the conference's second year of existence. And, with all due respect to Riverside considering the bite the Bulldogs had on defense, the TRC title was decided after Milton's first three plays.
Senior running back Michael Elam took his first handoff – and Milton's second play of the game – 68 yards for a touchdown. On Milton's next possession, Elam took the first play 24 yards for the 14-0 lead midway through the first quarter.
That was enough for the Bulldogs … but they tacked on five more touchdowns and a field goal … for the 51-7 victory at Memorial Stadium. The victory gave Milton its first 10-0 season since 1982 and guaranteed a home playoff game next Friday.
"Our defense is amazing," said Elam, who rushed for 173 yards and three touchdowns on 13 carries. "We have a great defensive coordinator. We've been playing together since the second, third grade. … It's pretty much been the same group of guys. We have the same goals. Same motivation. No one complains. Everyone has each other's back."
Riverside junior quarterback Myles Platfoot came into the game with 1,212 yards passing. Senior running back Warren Shockey came in with 1,380 yards rushing. Senior receiver Simon Godwin had 38 catches for 742 yards. Platfoot — who can sling it — went for 157 yards passing, 105 of them to Dominik Stotler. Shockey managed 55 yards. The Pirates finished with 265 yards overall.
"No arguments here," Riverside coach Bryce Hodge said of the Bulldogs' quick and physical defense. "They have a heck of a senior group. … I didn't think we helped ourselves in many aspects. We didn't execute well. A couple turnovers. We didn't take the next step forward like we wanted to. Credit to them because they're a really talented team. I hope for the TRC they make a nice run in the playoffs because they have the team to do it this year."
The Bulldogs (10-0 overall, 6-0 TRC) put that potential on display early in the second quarter. Trailing 21-0, Riverside had four cracks at the end zone from the Bulldogs' 6-yard line. On first down, Cooper Brown stopped Shockey for a yard. On second down, Connor Yates did the same to Platfoot. A trio of Bulldogs ganged up on Shockey for a 1-yard loss on third down. On fourth down, Platfoot's pass bounced off the knee of his intended receiver who was blanketed by a Bulldogs' defensive back.
"I think we've got outstanding coaching," said senior defensive back Blake Brumbaugh. "Coach (Tim) Antonides is outstanding. He watches a ridiculous amount of film. He knows what they're doing every play. It's really not us. It's him."
Through the first nine games, Milton's defense allowed 131 yards per game … 54 on the ground and 77 through the air. They were allowing 4.4 points per game and just missed their sixth shutout when Shockey scored on a 5-yard run with 2:13 left in the game.
Milton's closest game this season was a 24-14 win against Valley View, the No. 1 ranked team in the Division V, Region 20 playoff computer points. Milton is No. 2. After that, the closest team to Milton was Oakwood's 32-point loss.
Riverside (7-3, 5-1) also qualified for the postseason in Division VII, Region 28 and will host a game next week as well.
Milton stopped two of Riverside's drives with interceptions. Both were from senior linebacker Ozzie Gregg, his first two of the season. Gregg – the team leader in solo tackles (70), assists (19), total tackles (89), sacks (4.5) and tackles for loss (15) – jumped in front of a Pirates' receiver for his first interception midway through the first quarter.
He added his second on a wobbly, floating pass thrown under pressure early in the third quarter.
"That was awesome," Brumbaugh said. "He got one then all of a sudden he got another one. It was awesome. I was like, 'Don't fumble!'"
Both turnovers led to Milton touchdowns.
"Our defensive line does all the work for us. They make us look good," Gregg said of defensive line senior starters Jake Brown, Ethan Lane, Trevor Brazina and Colton Hultgren. "They do their job and I kind of get the glory from it. … We're a band of brothers. We work together and we've always worked together."
"Ozzie has been such a revelation this year," Milton-Union coach Bret Pearce said. "He's a great kid and he's turned into a great football player. For him to come through with the two interceptions on top of his numerous tackles, it was a great effort tonight."
Milton's offense was equally impressive. Elam matched Riverside's rushing total on his first four carries. Junior Jordan Foose added 72 yards on four carries. Brumbaugh had 23 yards and a TD on three carries. Senior Trey Kiser added two more TDs late in the game. Senior quarterback Nate Morter hit Brumbaugh for a 35-yard score and senior Mason Grudich connected on a 27-yard field goal, too.
Going head to head with Shockey added a little incentive to Elam's game Friday night. Like most of the Bulldogs, Elam's stats could be even better if not for playing most of their games with running clocks in the second half.
"He's had a good season. It added a little bit because I knew he had 1,300 yard before this game," Elam said respectfully of Shockey. "He's a great running back, too. I wanted to make a point, too, and have a statement game."
It came on his first carry. Elam took the handoff up the middle, followed his block, stutter stepped a defender, then sprinted to the right and down Milton's sideline.
"I read my blockers. … It's just trusting all your guys to do their jobs and taking it from there," Elam said.
"O-Line blocked amazing. We worked all week doing our jobs, watching film, doing everything we're supposed to and trusting each other. The chemistry is there. We just have to trust each other and work hard."
This is Grudich's second year playing football. Even the soccer standout – he holds Milton's career records for both goals and assists – knew the Bulldogs' had something special early.
"First game of the year against National Trail," Grudich said. "I've played football for two years. I don't know a lot about football. But when I watch our guys play I know we're doing something right and we're doing it really good.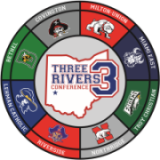 "The personal awards are not the big thing for me. It's what we did tonight. When we're out there it's 11 for one. Everyone has to do their job. You can be good but if you don't have a good team, you're nothing."
The playoff pairings are officially announced on Sunday. Milton will host a playoff game. But the Bulldogs know that's all they're guaranteed once the postseason starts.
"Our motto has been '10-0'. We haven't really looked forward," Gregg said. "We've worked hard, kept at it and our dreams have come true."