If there was any question as to how good the latest edition of the Marion miracle is, Marion Local answered with a 35-0 shellacking of Division V #1 Coldwater Friday to claim the outright Midwest Athletic Conference title…again!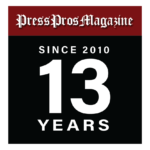 Coldwater, OH – These are not my words, or our words, but the words of some of those walking to the parking lot Friday following Division VI #1-ranked Marion Local's 35-0 shutout win over Division V #1-ranked Coldwater to claim the outright 2022 MAC title.
"They were dominant."
"Best Marion Local team I've seen ."
"Even with Marcel (Coldwater quarterback Marcel Blasingame) I don't know how much difference it would have made."
And…"I didn't expect to see that."
No one did, actually.  Maybe not even Marion Local coach Tim Goodwin, who's seen his share of the unexpected in 21 years, 12 state titles, and 89 playoff wins, overall.
"Obviously the kids were dialed in, come Coldwater week,"  said Goodwin, afterwards.  "And to be honest, for the last couple of weeks we've been prepping for this game.  I don't know how much we showed tonight, but we've been working on some things we haven't used.  But that stuff doesn't win you games, it's the blocking and tackling that wins…playing football."
Make no mistake, Marion Local did play football Friday, tearing down any illusions about who the best team was in a match race between the two unbeaten #1s to decide 1) league champs,  2) bragging rights, and 3) to send a message to the rest of the state curious to see if Marion's 7 shutouts and 30 points allowed in ten games was for real…vintage Marion…dominant Marion, as if there was any doubt.
Against a Coldwater team that ranked #1 in total team offense, averaging 387 yards per game, and 38.5 points, Marion Local crushed those averages Friday, allowing just 91 total yards – 50 on the ground, and 41 through the air.
And against a Coldwater team that ranked #2 in total team defense, averaging just 228 yards total, and 103 yards rushing allowed, Marion struck for 351 yards total on Friday –  277 yards on the ground.  Junior tailback Kyle Otte, himself, carried the ball 12 times for 164 yards, a touchdown, and averaged 13.7 yards per tote.  Senior Darren Meier added 77 more, along with four rushing touchdowns!
"Offense, defense, kicking…they were bigger, faster, stronger and tougher, at least tonight,"  admitted Coldwater coach Chip Otten, after spending a lengthy amount of time with his team in the post-game locker room.
"That's a really good, solid football team.  We just couldn't get them stopped.  Those four linebackers they have are really stout.  They do a good job of knowing what we do, and when you're that big, fast, and strong it's hard to score."
It's true that Coldwater quarterback Marcel Blasingame didn't play, and that was a difference maker.  He missed Friday and a few Fridays to come due to a broken bone in his leg suffered in the first half of last week's win over Versailles, and that's significant.  Blasingame, through nine weeks, had led the MAC in individual rushing with 1,120 yards and 17 touchdowns.
And it's true that sophomore replacement Braylen Harlamert did a more than admirable job in that Versailles overtime win, doing his best Blasingame impression, rushing for two scores and throwing for two.  But against Marion Friday it wasn't nearly so easy.  Those four linebackers got to him, holding the heir apparent to Blasingame to just 45 yards on 14 carries.  And passing-wise, he completed just 5 of 12 attempts for 28 yards.
Domination?  Marion's opening possession proved to be an omen for the game.  On their third play, with just 49 seconds off the clock, Darren Meier scored from three yards out to give a 7-0 lead…set up in no small part by a 50-yard scamper by Kyle Otte to put the ball on the doorstep of the end zone.
Coldwater tried to answer, got inside the Marion 20 yard line, and fumbled.  Marion quickly took the ball the length of the field and scored on a 10-yard run by Otte to go up 14-0.
Then, a Coldwater punt, and 6-play, 60-yard drive by Marion, culminating at 11:12 of the second quarter with Meier's second touchdown of the game, from a yard out.  Marion led, 21-0.
Another Coldwater punt, and another Marion touchdown by Meier, from a yard out, to go up 28-0 with 1:30 before the half.
The crowd, at least the Coldwater crowd, was stunned.  Yes, Marcel Blasingame being out was a factor, but no one expected 28-0 and a short-circuit of the offense.  Even the 50-50 drawing of $11,450 didn't create much stir.  And on the first possession of the second half Coldwater again stalled, and had to punt.
Marion responded by with Meier's fourth touchdown of the game, at 3:42 of the third quarter, to push the deficit to 35-0.  And with Marion marching again, at 6:11 of the fourth quarter Goodwin lifted his starters and the second team played out the running clock, and with no discernible dropoff.
Darren Meier's four touchdowns was a big factor on the scoreboard, but Kyle Otte's night was just as impressive, statistically.  He carried the ball 12 times, for 164 yards, and scored one touchdown…his most confident performance of the season after rehabbing an ACL that ended his 2021 season prematurely.
"You don't get an opportunity like this a lot,"  he said.  "Two 9-0 teams, playing for the MAC title on Week 10…it's a great feeling.  We played our hearts out, and got it done.  We had a good week of practice, we ran the ball well, and we just did what we needed to do."
The obvious question:  How much did Marcel Blasingame not playing impact the outcome?
"He's a great player, and it definitely changed some things as far as how the game played out.  Things like that you never know."
A lot of people in northwest, northeast, southeast, and central Ohio will read the account of this game, curious about the 12-time champions and how their latest record of brilliance – 10-0, seven shutouts, and only 30 points allowed for the season – compares with Marion teams of the past.  And, about the possible matchups with Marion at the regional final, state semi-final, and the Finals in Canton, should things get that far?  Tim Goodwin shared some insight.
"The run game and our line play was the key, coming in,"  said Goodwin.  "They're stout up front, they had good defensive stats coming in, as well, and we had been the top two defenses in the league all year.  But our line has stayed healthy, we've played the same five kids all year, and they're always practicing together.  That kind of cohesion is huge to our running game."
The impact of Coldwater missing Blasingame?
"For sure he's a dynamic kid, and obviously I've been peeking at Coldwater all year.  And I thought our defense matched up well with their offense.  Certainly, he's a dynamic player, and he would have made some plays tonight, for sure."
Marion end up with 351 yards, 277 rushing, and did it with 54 plays from scrimmage.
Coldwater was held to just 91 yards, 50 yards rushing, and ran just 35 plays.
Chip Otten shared his own comparison.
"Their line is not as big as in the past, but they're very athletic.  But those four linebackers are four really good, stout players.  And when they get you in second and long, and third and long, they really bring the heat.  If you can't protect there's some problems.
"And the running game, they've got three good ones, they bring in their nose guard as a power blocker, and they have two big tight ends that get you so many gaps.  We talk about spreadin' the wealth, and they've got a good mix…the whole package."
This is Tim Goodwin's time of year, a time when the challenge of another title is all the challenge he needs, heightened by the prospects of an extra six weeks of practice that pay annual dividends into the future.  It's a big reason for Marion's incredible record of rebuild and consistency.
"We're prepping, we're looking ahead, and there's things we think we can do better,"  said. Goodwin.  "It's go time.  I think we're still gettin' better, I really do.  And of all the things that we're known for I think getting better at this time of year is at the top of the list."
And Coldwater, with its legacy of seven state titles and MAC conference success, will have its own opportunity to reboot and build on an enviable 9-1 record during the postseason.
"I told the players a lot of teams would want to be 9-1, and when you get beat like this it stings.  You wonder if you can regroup when you don't have your quarterback and fullback.  It's hard, and hopefully our older, big guys (seniors) can rally the troops and get us back on track."