Upset in the first round of the OHSAA Playoffs last season, Olentangy Berlin parlayed a fast start into a comfortable victory this time, with quarterback Harrison Brewster leading the way. 
By Chris Miles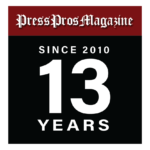 Powell, OH – In a distance race, it's often been said, "It's not how you start; it's how you finish."
However, in a Division I, Region 2 first-round playoff game Friday between visiting Delaware Hayes and fellow Delaware county opponent Olentangy Berlin, the game seemed more of a sprint than a marathon.
It was all about the start, which in this case made the finish pretty predictable.
The host Bears (8-3) raced out to an early advantage and never looked back as they cruised to a 42-24 victory.
Berlin was poised, eager and ready to go from the opening kickoff and that preparedness proved to be key.
Berlin coach Mark Nori said fast starts aren't something his teams have done very often this season, so to do it with everything on the line in the playoffs was a nice change.
"That's been one of our Achilles heels all year I think, getting off to a good start," he said.  "First drives, either offense or defense, getting them off the field on defense and putting points on the board on offense.
"Fortunately, tonight we were able to jump out early. We were able to get them off the field and put up 14 points early. That's a nice place to be in the first quarter."
The Bears defense forced a 3-and-out on Delaware's first possession and quickly got things going on the offensive end.
Junior quarterback Harrison Brewster set his team up in prime scoring position when he scrambled for 35 yards on the team's second play from scrimmage. Shortly after that, Mason Ziegler scored on a 3-yard run to make it 7-0, following the PAT.
Hayes (8-4) moved the ball into Berlin territory on its next possession, but the drive stalled out and a punt pinned the Bears deep in their own end. At least that's what it looked like when the Bears took over at their 3-yard line.
But a short run on the first play of the drive was followed by an electric 94-yard run by Brewster. The quarterback broke an arm tackle, cut to his left, broke containment and sprinted the length of the field for the second score of the game.
The run was the first of many big plays by the Bears' QB, who finished with 13 carries for 232 yards and three rushing touchdowns. Brewster was also 9-of-18 passing for 132 yards and threw for another score.
Some of his biggest runs came on designed pass plays that never materialized the way they were drawn up.
 "Sometimes we hike the ball to him and after that I don't know what's going to happen," Nori said. "Sometimes, there are passes called. Sometimes, there's gives called. We do give him a lot of autonomy to make decisions after the snap. We do trust him with that."
Brewster was quick to mention the other guys who made the big plays possible.
"I give all the credit to my teammates," he said. "Especially my linemen, they set everything up for me. When I'm running the ball I really don't think about anything. It's a weird feeling, I really don't know how to explain it. I just see it and react. I just saw space on that play. It was a designed run, but the linemen were perfect."
Delaware got into the scoring column on a 33-yard field goal late in the first quarter, to make it 14-3. But Berlin answered with another touchdown, a 10-yard scoring strike from Brewster to Evan Fabrizio, with just under three minutes to go in the half.
The game could've gotten out of hand in the first half, but Berlin had two other touchdowns called back by penalty.
The Delaware defense came out and got a stop on the opening drive of the third quarter. The Pacers seemed to have some momentum after it scored on a 1-yard run by Sawyer Sand halfway through the third to make it 21-10.
"We just made some uncharacteristic mistakes that we haven't made all year," Hayes coach Ryan Montgomery said. "I thought we came out a little anxious. We settled in there in the second and third quarter, our guys fought for 48 minutes, That's what we challenged them to do. We could have easily stopped but our guys kept competing."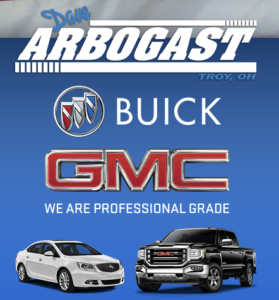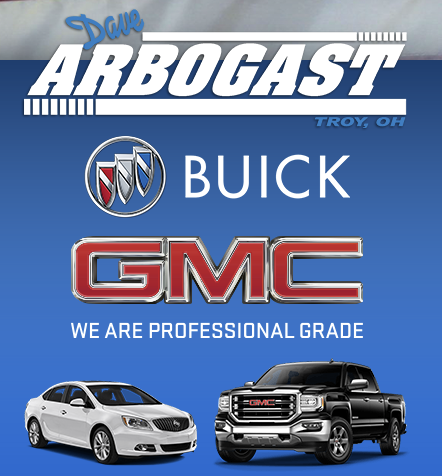 Just as it seemed that the game was going to be competitive, Berlin went 79 yards in six plays, capped by a 6-yard Brewster touchdown run.
He added a 27-yard run on the last play of the third quarter to make it 35-10.
"We just had a game plan and we saw something that was working and we just went with it," Brewster said. "This win is awesome, we're excited about next week."
The Bears (8-3) advanced to face Perrysburg (10-1) on Friday.