The star-spangled wideout missed the previous three games with a hamstring issue, and it would help having him against a Hawkeyes defense Saturday that is ranked No. 3 nationally.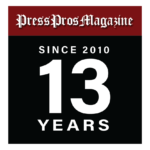 Columbus, OH – An Ohio State athletics communications director alerted the news media Wednesday that it was prohibited from publishing videos or pictures of a post-practice kick drill that was being carried out at the east end of the Woody Hayes Athletic Center.
What was going on, he said, was top secret stuff entering a game against Iowa at noon Saturday at Ohio Stadium.
A reporter asked whether the drill at the south end also was off limits.
There, dressed in full practice duds and wearing jersey No. 11, receiver Jaxon Smith-Njigba was catching bullet passes shot out of a JUGS machine.
Asked about Smith-Njigba's status, wideout Marvin Harrison Jr. all but gave a thumbs-up.
"He has been practicing. I'm not going to tell you too much about what he's doing," he said. "He's going to be ready."
We do know that tailbacks TreVeyon Henderson and Miyan Williams and defensive tackle Mike Hall will be in the lineup because head coach Ryan Day said so on his weekly radio show.
You remember Smith-Njigba. He totaled a team record 1,606 yards worth of reception yardage last season. His 95 catches were more than NFL first-round picks Garrett Wilson and Chris Olave. Fifteen of those catches went for 347 yards and three touchdowns in a victory over Utah in the Rose Bowl.
Buckeyes fans haven't seen Smith-Njigba since he played part of the Toledo game September 17. His only other appearance lasted a little more than a half in the opener against Notre Dame.
Thus, he has four catches for 36 yards.
Quarterback CJ Stroud let it slip weeks ago that the injury was to the hamstring.
It would be headline news if Smith-Njigba returns. Although the Hawkeyes (3-3) play offense like something out of the Red Grange era, their defense is No. 3 nationally in fewest points allowed at 9.6. Their per game yards allowed average is 264.6, with 154 coming by the forward pass.
This begs the question of what Ohio State's offense would look like with Smith-Njigba, Harrison, Emeka Egbuka and Julian Fleming being on the field at the same time.
"I don't know what you do as a defensive coordinator," Harrison said. "You've got to pick one (receiver to defend) and say your prayers. It's going to be fun to watch. I think that could be historically great. We have so many weapons on the offensive side of the ball. I'm just excited to see what we can do.''
Could that really become a reality knowing a tailback or tight end Stover would have to come off the field?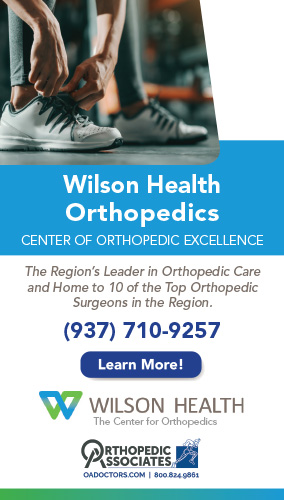 "Uh, maybe,'' Fleming said. "Obviously, that will depend on personnel. We've actually talked about it a good amount.''
Stroud, though, said any opponent fearing the four receivers being on the field at the same time just doesn't exist.
"This is football, man. Nobody fears us,'' he said. "I don't think people walk into the game and say, 'Okay, here we go, Ohio State has these bombers.' No one thinks like that. If they do, they are not competitive. Everybody we have played this year has said this is our shot to prove to the world that we can play with these dudes. I respect that.''
The players were asked about the human aspect of, hey, I'm not getting the ball enough if Smith-Njigba does return. We see selfishness by wideouts in the NFL all the time with temper tantrums. It was Keyshawn Johnson who said, "Just give me the damn ball.''
"Julian, Marvin, Emeka, X (Xavier Johnson), everybody is really unselfish, and I think that separates us from a lot of other rooms,'' Stroud said. "I don't think it will be an issue. You can always tell by somebody's attitude on the sideline. That can probably tell you right there. Really, on this team – even last year – there wasn't a lot of that going on because we were winning. Everybody was happy. Everybody works really hard in this building to be happy. At the end of the day, it's all about winning.''
As an example, the wideout room has been mobbing Fleming after touchdown catches because his first three seasons were all but ruined by various injuries.
Harrison said there won't be any jealousy.
"Absolutely not. We're one,'' he said. "If someone scores, we all score. Nothing changes. I think we're all so talented that we have the whole package. It's just having another tool in the toolbox. Jaxon, he's a great player, a tremendous player. He can do so many things on the field. Just having that other aspect to the offense is going to be good for us.''
Stroud & Co. haven't had so much as a bobble playing without Smith-Njigba. Egbuka leads with 30 catches for 512 yards and five scores, followed by Harrison with 24 for 405 and six and Fleming with 11 for 141 and four.
And don't you dare forget Stover with 13 receptions for 200 yards and two touchdowns.
Ohio State is averaging 48.8 points and 529.6 yards per game, with 303.4 coming by the pass against defenses mostly playing to prevent the big play. There have been 19 touchdown passes.
Iowa head coach Kirk Ferentz says the staff has been working hard to figure out how to slow this offense. He said Stroud is carrying himself like a 28-year-old.
"If you listen to our defensive guys, the thing that impresses them when you watch them is that it is tough to knock them off the tracks," Ferentz said. "It's tough to get them behind in the count. Good defenses try to do that to offenses to try and make them go the long field, third-and-longs and those type of things. It's not easy to do with this football team because they are just really adept at what they do."
The asterisk at the bottom of the page is that only 5-2 Toledo has a winning record among the six opponents Ohio State has played.
Iowa is a 28-point underdog and Penn State, next week's opponent, just got slapped around 41-17 by Michigan. The Hawkeyes should be a difficult out. Michigan (27-14) and Illinois (9-6) squeaked by them.
"I think they're very good," Day said. "Been working hard and trying to figure out how to attack them. But they're very good at what they do. And just the minute you think that they're not going to change it up, they do, and very well coached. So, there's a reason why they're ranked so high and year in and year out, they're one of the better defenses in the country. They do a great job."