No team has managed to navigate the OCC regular season unbeaten, but several have ambitious playoff dreams they hope to jump-start with wins to close the regular season.
Columbus, OH — The wrap-up to the Ohio Capital Conference regular season could pass with a whimper or unleash shock waves throughout the league's five divisions.
No team has yet clinched its crown outright as Week X arrives, but Westerville South, Pickerington Central, Gahanna Lincoln and Olentangy Berlin have positioned themselves a win away from stiff-arming their competition for their respective division championships.
Things are more wild and wacky in the Central, where Upper Arlington, Olentangy Liberty and Dublin Coffman each share first place, and Hilliard Davidson could introduce another wrinkle that might yield a four-way tie at the top.
The same sort of anarchy might reign in the Cardinal if league-leader Berlin falls on the road at Thomas Worthington. If that happens, only one of the six teams in the division is out of range of winning a share.
A 5-4 record last week lowers the season total to 62-30.
Hilliard Davidson (4-5, 2-2 Central) at Upper Arlington (7-2, 3-1 Central) – Few expected UA to be in position to defend its division title, but the Bears have effectively replaced most of their headliners from last season and stand just a win over Davidson away from back-to-back crowns.
Davidson needs a win and losses by Olentangy Liberty and Dublin Coffman to share the title in what would be a four-way tie. It would be a sweet outcome for the Wildcats, given lopsided losses to Upper Arlington the past two years, but the Bears just simply have too much.
Olentangy Berlin (6-3, 3-1 Cardinal) at Thomas Worthington (6-3, 2-2 Cardinal) – Thomas Worthington's two division losses both sting, the first coming on a final-minute touchdown at Dublin Jerome and the other last week at Darby, where the Cardinals' offense went uncharacteristically silent with only one TD.
Despite all that, a home win would bring a share of a championship for the first time in 30 years. Berlin has first all to itself after its home win against Marysville, so the Bears have something to play for, too. Even so, the history that's a win away tilts this one toward the Cardinals.
Hilliard Darby (5-4, 2-2 Cardinal) at Dublin Jerome (7-2, 2-2 Cardinal) – Darby struggled offensively for the first half of the season, but the Panthers have certainly figured it out lately, scoring 103 points over their last three games. They've won two straight and could claim a share of the division with a win and a Thomas Worthington win over Berlin.
Jerome has lost two of three, but remains atop Division I Region 3. The Celtics are getting healthy in time for a long playoff run, and a win at home will launch them toward that goal.
Hilliard Bradley (4-5, 1-3 Central) at Dublin Coffman (6-3, 3-1 Central) – Coffman still has a share of first place in the division after its loss at Upper Arlington, but it likely needs a win to stay even with the Bears and Olentangy Liberty.
Bradley blunted a five-game losing streak last week with a narrow home win over Davidson. The Jags won't have quite enough on the road to enter the Playoffs on a roll.
Worthington Kilbourne (4-5, 3-3 Capital) at Westerville South (8-1, 6-0 Capital) –  South clinches its division with a win, but it best be on alert against Kilbourne's hot offense. The Wolverines have won two straight after losing three in a row, and they've topped 30 points in each of their last two games.
South rested its running back tandem of Nasir Phillips and Ethan Hanna in a walkover win last week, but will have to pay attention to pull away in the fourth quarter of this one.
Dublin Scioto (3-6, 3-3 Capital) at Westerville North (3-6, 1-5 Capital) – Scioto must win to have any chance at the post-season, while North is likely in even with a sixth straight loss, despite standing 14th in Division I Region 3.
The Irish have never lost to North in nine meetings, so this feels like a trap, but Scioto is the hotter team, having won two of three and three of five, and thus is the pick.
Canal Winchester (5-4, 3-3 Capital) at Big Walnut (8-1, 5-1 Capital) – Big Walnut's hopes for a second straight division title hinge on winning against a team desperate to preserve a Playoff berth, then getting a Worthington Kilbourne upset of Westerville South.
The Eagles have won four straight since their loss to South and are essentially locked into their No. 5 spot in Division II, Region 7 without upsets elsewhere. They'll pull away at home in the second half.
New Albany (7-2, 3-1 Ohio) at Westerville Central (3-6, 2-2 Ohio) – The Eagles stayed in range of sharing a second straight championship with a one-point win over Pickerington North. Now, New Albany needs the Panthers to upset visiting Gahanna to get that title piece.
Christian Manville and Dylan Rosser could both go over 1,000 yards for the season against Central, which has clinched a post-season berth with a seed in the teens.
Olentangy (4-5, 1-3 Cardinal) at Marysville (5-4, 2-2 Cardinal) – The Monarchs 24-10 loss at Berlin was an eye-opener, but the real shock last week was Olentangy's overtime win against Dublin Jerome.
Despite its down season after a 10-0 regular season in 2021, Marysville can still share a division title with a win and a Thomas Worthington win over Olentangy Berlin. That should get the Monarchs over the hump at home.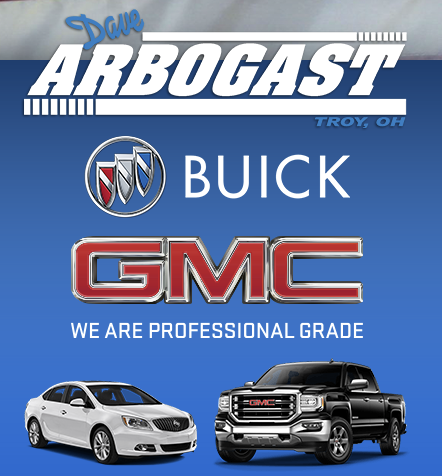 Olentangy Liberty (5-4, 3-1) at Olentangy Orange (3-6, 0-4 Central) – Liberty has extracted itself from an 0-3 start to climb all the way to No. 5 in Division I, Region 2. Orange has the last spot in that region, and could hold onto it even with a loss. The Patriots will roll over their district rival.
Pickerington Central (6-3, 4-0 Buckeye) at Reynoldsburg (3-6, 3-1) – This looks like a layup on paper, but looks may be deceiving. The Raiders get Pick Central with the momentum of a three-game winning streak after starting the year 0-6. 
The Raiders can claim a share of the division with an upset, but this crown has gone to a team other than Pick Central only once in 17 seasons. That won't change this season.