You don't know what you'll get until you get there, which make the next two weeks of area volleyball irresistible if you show up to watch.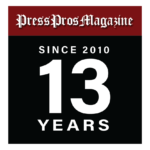 In a conversation with an out-of-the-area writer friend Monday I complimented him on his story on area football in his community last Friday night.
"I appreciate that,"  he said, then just as soon added, "But are you a subscriber to the paper?"
"No,"  I answered.  "I just saw the link on social media, clicked it, and read.  Great game, and a great story."
"You're killing me, man,"  he chastised.  "That's like eating a meal and running out on the check."
"So,"  I asked.  "How many subscribers do you get from two hundred miles away?"
"I don't know,"  he admitted.  "We just ask.  It's a guilt thing."
And just as quickly, he added:  "Who's going to win volleyball up your way?  Down here there's a couple of teams that might compete this year."
Touche'!  It sounded like he was ordering a meal, and without thinking to subscribe.  Only, no subscription necessary.
In his area both Wheelersburg and South Webster have had fine seasons, ranking 12th and 13th in the latest Division III poll.  His curiosity is understandable.  Comparatively, among local Div. III schools Versailles, Coldwater, and St. Henry are those schools he would be most interested in.
But down a division, in IV… there's going to be a lot of feathers and fur flying before it all gets sorted out in Vandalia for the Final Four.
When you consider volleyball in the MAC, alone, it's dizzying to consider so many competitive teams this year – Versailles (Div III), St. Henry, Coldwater (Div III), Marion Local and New Bremen – and all with a shot at capturing lightning in a bottle long enough to still be standing at the end.
New Bremen is justly recognized as the state's #1 in Division IV, because of their 24-1 seasonal record, and their recent record of two state titles and two state runners-up since 2014.
But there was a time this year, about a month ago, when Marion Local made a push and actually jumped ahead of New Bremen by handing the Cardinals their only loss of the season on September 20, 3 games to 1.
But just as suddenly the Flyers turned around and lost to Coldwater (3-0) and Versailles (3-1) recently to let some of the air out of that balloon, so Coldwater (8-1) and Bremen ended up sharing the conference title, while Marion, Versailles, and St. Henry loomed just beneath.
But no one is overlooking any of the five, and just one county over in Division IV no one takes lightly the threat offered by former state champion Fort Loramie and perennial contender, Russia.
Loramie, a younger team under veteran coach John Rodgers, actually knocked off Russia last week to claim a share of the Shelby County League title, but both of those teams have competed dangerously close against MAC teams – the standard in west-central Division IV – throughout the year.  Russia (17-5) actually beat Versailles, and lost to Marion Local in a close contest, 3-2.
Loramie (17-6) lost to New Bremen, 3-2, and last week dropped their season finale to St. Henry, 3-1.
"But we're getting better each week,"  says Rodgers.  "We're young, but we're learning to live in the moment.  It's a lot of fun watching this team grow."
While Russia coach Aaron Watkins maintains:  "Bigger things lie ahead for us."
Down I-75 about fifteen minutes, Howard Garcia's Tippecanoe Red Devils finished their regular season 22-1, ranked in the top fifteen of the state's ultra-tough Division II, and enjoys what would appear to be a clear path to at least a Divisional round.
"I think we deserved the #1 seed in our draw,"  said Garcia after beating Troy for the MVL (Miami) outright title.  "Our record says we're the best in our district."
But to get there they'll have get through a couple of toughs, Hamilton Badin and Ben Logan, and all it takes to upset your plans in volleyball is for momentum to turn its back.
Which makes all of the above somewhat like showing up for a blind date.  You really don't what you're going to get until you get there on a given night.  Teams like Marion have the veteran experience.  Teams like New Bremen and Fort Loramie are learning to manipulate momentum in do-or-die scenarios through on-the-job training.
That's my two cents, and no subscription necessary.
Like you, I'll show up and take my chances on what I see…and who to write about.