Flexing and testing the parts during Bill Mosiello's first weekend of competitive baseball, the buzz is about NIL (name, image and likeness)…but what they really need is for more of those with opinions on what's wrong to actually show up and see more of what's right.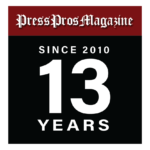 This thought struck me during Sunday's OSU's fall baseball exhibition with the University of Cincinnati.
Now that we're thoroughly baptized in the questionable culture of NIL (name, image, and likeness) – that we can't attract and keep football and basketball recruits unless we dig in our jeans and pull out those 'greens' that show we care – college baseball is bound to be front and center with the same demand for currency, just in smaller denominations.
What's that you say?
I'm saying that a starting quarterback costs a helluva' lot more than a starting pitcher. And football commands so much bigger priority in college sports than baseball that people will choose not to notice.  They'll say…it's just more comfortable to read about it than bundle up and be there.  Big Ten baseball, with its blustery March winds and 29-degree days, is no cake walk – where the Buckeyes were not rained out last spring in West Lafayette, but 'frozen' out.  I was there…knew it was bad when I saw people ice fishing in the outfield.
So there's a different NIL that Buckeye baseball needs that's just as fundamental towards attracting a competitive weekend rotation. They need people…real, live, relevant people…the kind that don't use weather as an excuse – the same kind who showed up for last November's Michigan game and sat through one of the most miserable four hours in sports memory. Not only did they lose, but it snowed six inches and you couldn't get to the interstate to escape.
I'm talking now to those who've written to Press Pros since the firing of Greg Beals last May to question the 'direction' of Ohio State baseball – those whom I've either never met at Bill Davis Stadium, or even seen.  Those about whom an usher once remarked:  "They come disguised as empty seats."
I'm talking to those who in just four short months have questioned if new coach Bill Mosiello was the right hire, is he recruiting enough Ohio kids…or does someone outside see something that those inside can't, given that pitchers Ethan Hammerberg and Nate Karaffa were drafted in July, but were nearly anonymous as Buckeyes.
I'm talking to those who pay $40 to watch minor league baseball downtown and believe it's a great value.  The truth is…it costs a family of four about $300 for tickets, concessions, and a couple of T-shirts.
Compare that to Big Ten baseball that costs $10, where the same family can get back home for under a hundred, and see fundamental baseball that you'd actually teach to your kids. (Hint: In college if you don't hit the cutoff man you don't play tomorrow. If you're on the Clippers and the 40-man roster your contract says you play, whether you hit the cutoff man, or not.)
You can go on with this, or I can,  but here's the point. That same Buckeye Nation that punctuates praying the Lord's Prayer with…'OH'…has selective memory come April. They pack the Horseshoe for an exhibition football game, and walk right past Ohio State playing Michigan at Bill Davis to get there.
One, in particular, writes: "With the facilities they have they should win more.  When they do I'll come and watch."
Another: "When they win a Big Ten championship (and the tournament doesn't count) I'll be there."
My favorite: "Bob Todd's teams won when it was tough to win the Big Ten."
My answer: When Bob Todd's teams played you could count all the pitchers in the league on one hand that threw 95 miles per hour. Now you can't count all the pitchers who throw 95 on the same team on one hand, so don't tell me how tough it was back then.
On the subject of recruiting: "They're not getting the right kind of kids."
Question:  Are you talking about kids from the entitled culture of 'elite' and 'travel' baseball?  Because if you are you're talking about kids who've probably never had to worry about making their high school team…or any kind of team, for that matter!  Put it this way.  If Big Ten baseball is the only truly competitive moment you've ever experienced…then yes, it might not be right for you.  That doesn't mean you can't, but getting past that realization comes with a process.
Before anyone gets jacked out of shape about paying NIL money to get a Friday starter, I might suggest you consider this NIL, like…it's Nearby, its Ideal and it's Legit. Then show up to watch. And if you can't do that, you probably shouldn't question who they hire, or worry whether they're recruiting the right kids, –  if they're teaching fundamental baseball.
So there's no misunderstanding:  I'm writing about that person who can't tell you the last time they won the regular season Big Ten title in baseball…without looking it up!