On a beautiful Sunday afternoon the baseball Buckeyes showed some positive signs of things hoped for, with an offensive mashing of Cincinnati.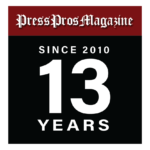 Columbus, OH – It's true that it was just a fall exhibition game – almost two in fact.  Ohio State and the University of Cincinnati played a scheduled 14 innings Sunday.
It's a fact that some of the young guys played with an obstacle of nerves before a nice crowd of a thousand-plus at Bill Davis Stadium, showing up on a picture-perfect Sunday to gauge the early results of a coaching change and a sizeable turn of the roster.
And without a doubt Bill Mosiello and his staff were looking at as many people as possible in what was a showcase of the 2023 baseball Buckeyes.  What they saw was some things familiar, some things new, and some new influence…albeit, a small sample size.
Things familiar? Deficit starting pitching, as soph transfer George Eisenhardt (from Xavier) struggled in the first inning, hitting the leadoff batter before giving up a two-run homer to UC catcher Cam Scheler.  Before the Buckeyes ever came to bat they trailed 2-0.
Eisenhardt gave up another homer in the top of the second, and would surrender 3 runs on 4 hits in his three innings on the mound.  Positively, his third and final inning was clean, and his best.
Familiar?  Marcus Ernst highlighted a 3-run Buckeye burst in the third inning after UC pitcher Alex Shea walked the bases loaded.  Ernst, who led the team in hitting last year with a .337 average, lined his second hit of the game to right field to drive in a pair and knot the score at 3-3.  He would finish the first seven innings 3 for 4, with 3 RBIs.
And left fielder Trey Lipsey lined a double in the bottom of the fourth, stole third and scored on Ernst's third hit of the game to give the Buckeyes a 4-3 lead.  He would finish the game 2 for 4, with an RBI.
Things new?  Freshman reliever Cole Pauley (Lexington, OH) came on in the fourth and retired the side in order, including a pair of swinging strikeouts.  He gave up the lead in the fifth on a Bearcat solo home run, but he threw strikes, competed, and he didn't walk anyone.
There was an attempted double steal in the bottom of the fourth with runners on first and third.  It didn't work, but Mosiello showed his willingness to force the action…make the opponent make a play, or commit a run-producing error.
They showed improved patience at the plate, working the count, and running up the pitch count on UC starter Shea, who visibly tired in his final inning of work, leaving pitches up in the strike zone, and in harm's way.  A team that struck out 393 times in 2022, and had 21 games of ten strikeouts or more, they struck out eight times in the first seven innings on Sunday, but walked seven times, struck for 11 base hits, and 7 runs in a 7-4 verdict.
Senior infielder Nick Erwin, who missed all but one game of the 2022 with shoulder surgery, returned Sunday to go 2 for 3 and poled a long home run in the bottom of the seventh to drive in the team's sixth and seventh runs.
And this.  The Buckeyes played error-free baseball over the first seven innings, in deference to 84 errors in 52 games in '22, a fact that Mosiello has identified as an area of priority.  And left fielder Trey Lipsey provided the play of the game with a diving snag of line drive in the fourth off the top of the turf.
7-4 at the end of seven innings, both teams went to their bench and respective bullpens over the final seven for the sake of evaluative time.
Joey Aiden and Hank Thomas went back-to-back with home runs for OSU in the extra innings, a wild affair that ended up with the Buckeyes outscoring the 'Cats, 22-9…and highlighted by a grand slam homer by freshman Nate Early (Cincinnati Moeller), one of five round-trippers on the day for the Buckeyes.  They finished with a total of 21 base hits for the afternoon.
Pitching coach Sean Allen got cameo time for as many arms as possible, including Gavin Bruni, Wyatt Loncar, Nolan Clegg, Logan Jones, Jameson Campbell, and Will Pfennig over the final seven innings.
It was hardly perfect, as fall baseball never is.  Pitching showed some of the same familiar issues from last year –  Tim Baird pitched hitless baseball for a couple of innings and struck out 4, but walked 4, as well.  And UC feasted on the long ball, hitting five home runs for the day, including back-to-back bombs off starting candidate Wyatt Loncar.
But the one big thing…they competed!  Falling behind 3-0, the Buckeyes had good at bats, worked count, benefited from free bases, and set the table for the reliable bangers.  Combined, Ernst, Lipsey, and centerfield Kade Kern went 6 for 12 with 4 RBIs.  Erwin, who played second base, went 2 for 3 with a pair of RBIs.
What did the coach think?
"I was proud of our guys,"  said Mosiello.  "I thought they did a good job for 14 innings.  We got to play a lot of people, I thought our focus was great, and we didn't make any errors in the nine innings Friday and the first game (seven innings) today.  I was excited to see us play clean baseball."
On pitching:  " We still have to limit the walks, but Gavin Bruni had some great stuff going.  I thought Eisenhardt was a little excited.  He's a sinkerball pitcher and his velocity got in the way of that sinker.  I'd rather him throw three or four miles per hour slower with sink, as opposed to the ball being a little flat up in the zone.  But overall, the pitching was good enough."
And the 6 for 12 from Lipsey, Kern, and Ernst:  "Those guys are special offensive guys, and they have a chance to have big-time years.  There's no question that they're really nice pieces that you can build a special offense around."
There will be no 'scarlet and gray' series, as in year's past.
"No,"  said Coach 'Mo'.  "Every day we have a scrimmage in practice is a scarlet and gray game.  We'll try to play a couple times this week…maybe Tuesday, Friday, and Saturday if there's no home football game."
Overall, some new faces, like freshman shortstop Henry Kaczmar, third baseman Andrew Jones, and Nate Early…new optimism that comes with a coaching change…and a renewed emphasis on things like error-free baseball and limiting walks.  Inevitably, talent the likes of Trey Lipsey emerging last year will hopefully manifest itself between now and February.  The revised non-conference schedule with UConn, Grand Canyon State, Mississippi State and Oklahoma will be a brutal test.
"We still have a lot of work to do,"  says Mosiello.
How positive an indicator was the weekend?
We'll know soon enough.