Words to the wise from the lessons learned from wise men who walked among us almost anonymously.  They're old-fashioned and unappreciated in today's world…men like Dave Borchers and Brian Harlamert.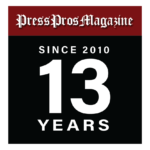 We don't have nearly enough good people in public education in America, nor do we have nearly enough good men in our country.
If you're prone to argue either of those assertions, unload your partisan six-shooter long enough to weigh the absurdity of your objection.
To push back against one or both statements is to say we could ever have enough positive influences in our world.
When it comes to great teachers, great coaches, great men, there is no such thing as too much of a good thing.
Not if we want students taught by selfless leaders who genuinely care about not just a child's academic progress, but also their psychological development, emotional well-being and societal perspective.
Not if we want boys to have role models who care enough to press through the criticism of cancel culture when it denigrates essential elements of mentorship like discipline, accountability and consequences.
Those are more than antiquated concepts these days. They're divisive practices. And, to many – way too many – they're out-dated, offensive and deserving of eradication from education and also from the family structure.
Such "enlightened" thinking is utterly, entirely, incontrovertably wrong, and our young people are suffering for it in myriad ways, from depression, to drug use, to addiction, to suicide and to escalating criminal activity that ruins their lives and many others' lives.
None of those issues should be common problems for kids, and they wouldn't be if we had more transformative teachers and more impactful men like Dave Borchers and Brian Harlamert.
It's been a few weeks since Harlamert died suddenly in his sleep, a mammoth blow to the Coldwater community he served so impeccably for a quarter century as a teacher and baseball coach.
Friday night, the Cavaliers overcame the adversity of losing their best player – Marcel Blasingame – to a mid-game injury and remained unbeaten with a 35-34 overtime triumph against Versailles.
Harlamert's son, Evan, caught a game-high seven passes in the fourth-quarter comeback win.
Harlamert's nephew, Braylen, stepped in for Blasingame despite almost no practice reps at the position and accounted for four touchdowns and the tying two-point pass to his twin brother, A.J.
If you think the young Harlamerts and their teammates didn't learn lessons in perseverance, pressing through adversity and overcoming unforeseen circumstances from the coaching of Brian Harlamert, or from the way he lived his life as a father, uncle and friend, your delusion is palpable.
On Friday, Borchers, the head basketball coach at Russia the past four seasons, died from injuries he suffered in an Oct. 8 accident when a truck drove left-of-center into the path of his car.
Borchers' varsity coaching record doesn't approach the 500 wins or two state titles of Harlamert, but the Russia community is mourning and feeling his loss every bit as painfully because of his inarguable impact.
They know in Russia what they know Coldwater, what they know anywhere blessed by men like Brian Harlamert and Dave Borchers…that it's not about how many games you win, it's about how many life lessons you epitomize and ingrain.
Working purposefully, earning expectations of success, managing conflict, sacrificing for others, embracing collective goals over individual achievement…those things shine longer and brighter than the sheen on any trophy.
A Facebook group, Prayers for Dave, accrued more than 1,100 followers in the days following the accident. People broke from their daily routine to attend a prayer vigil on Borchers' behalf every afternoon this past week.
Friends and community members signed up in one-hour increments to pray for him and his family around the clock. Almost every time slot, even those in the midnight-to-6 a.m. portion, was filled.
A coach's resume doesn't have a column to list that sort of impact, and maybe that's appropriate, because guys like Borchers do it foremost for others, not for themselves.
That's why when friends see social media postings of photographs from Dave and Nicki Borchers' wedding, their life together or their beautiful young family, they smile and cry all at the same time.
Bill Sturwold coached at Russia when Borchers was a senior on the baseball team. Later, the two played softball together, and shared an enduring friendship.
"Dave was one of those guys that you can't find a single person to say a negative thing about him," Sturwold said. "He had a deep faith, and he lived it. You could see it. He and his family were huge pillars.
"Once he fell in love, he was totally committed to his family and his community."
That's how it should be, of course, and it's to all of our detriment that such superlatives are applied so seldom to so few any more.
Borchers was Russia's junior varsity basketball coach under several head coaches before he got his chance at the top job four seasons ago. He won so prolifically in that secondary role with the jayvee team that he could have gone after a bigger job somewhere else.
But instead, Borchers modeled humility and was satisfied to serve where he was.
This past February, the fans of an opponent Russia was handling easily in early tournament action began to become uncomfortably unruly to the point several were ejected. The opposing players became similarly chippy with Raider players, heightening the tension and introducing the possibility of an ending even uglier than the wide margin on the scoreboard.
Borchers called a timeout and calmed his team, instructing them how to finish the game amid the escalating emotions.
"We had a couple of conversations in the huddle about keeping our heads and doing what we do and playing our game," Borchers said that night. "I thought our guys did a good job of sticking to the game plan and not getting caught up in some of that excitement."
That turned out to be the last game Dave Borchers would ever win.
But thankfully, some wins last far longer than the lights of the scoreboard remain illuminated.
Those were the kind of wins Brian Harlamert and Dave Borchers coached to attain.
And it's why we miss them so much. Even though the way they did what they did makes them impossible to forget.