It looked dicey when do-it-all quarterback Marcel Blasingame went down early, but Coldwater found a way to survive Versailles in overtime and preserve a monster MAC title matchup in Week 10 at unbeaten Marion Local.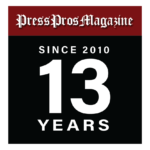 Versailles, OH – As Coldwater collected win after win, week after week, commanding attention first within the Midwest Athletic Conference and then across the state while ascending to the No. 1 ranking in Division V, a question lingered.
What would happen to the Cavaliers if an injury sidelined quarterback Marcel Blasingame?
Nine games into the season, on the cusp of playing for the MAC championship next week against unbeaten Marion Local, we have the answer:
Braylen Harlamert will take over the Cavs' offense and offer a winning impression of Blasingame.
Forced into emergency duty by Blasingame's second-quarter leg injury Friday at Hole Field, Harlamert threw two touchdown passes and rushed for a must-have late TD that positioned Coldwater for both his game-tying two-point pass and his eventual game-winning touchdown run in a pulsating 35-34 overtime victory against Versailles.
"I've been coaching a long time and that might be a top-fiver," Coldwater coach Chip Otten said. "That might be a top-fiver for the way it all went down."
That's a mouthful, coming from a guy who has five state championships with the Cavs, but it's understandable given the seat-of-the-pants adjustments that took place for Coldwater to stay unbeaten at 9-0 overall and 7-0 in the MAC.
Blasingame, a leading contender for league player-of-the-year, got his team in front with an 83-yard touchdown pass to Curtis Duerr on the Cavs' second offensive snap.
He then had Coldwater driving toward another score four minutes into the second quarter when, after gaining seven yards on a counter he's executed without incident myriad times, Blasingame didn't get up.
"Horrible horrible feeling," said Harlamert, a 5-10, 155-pound junior. "Marcel is the best player on our team for sure, and arguably in the MAC. He's a great player. To lose him, well, it's not good."
That's what you'd expect every Coldwater player to say, but it was more personal for Harlamert, given that he knew the task of taking over would fall to him.
Normally a wide receiver, Harlamert estimated his previous game reps at QB as "maybe 20 plays in junior high."

But with backup Braxton Howell out for the year, and with the other alternative being inexperienced sophomore Baylen Blockberger, Otten decided to roll with Harlamert.
His first pass from the seven-yard line was behind Blade Buscher, running a slant toward the middle, but it bounced off the arms of a Versailles' defender and into Buscher's for the TD and – with Harlamert's PAT run – a 14-0 lead.
Angered by that, or perhaps enlivened by Blasingame's exit, the Tigers tied it by halftime on touchdown passes of 21 and 23 yards from Connor Stonebraker to Michael Osborne.
Joel Gehret sped 64 yards for a go-ahead TD on Versailles' first snap of the third quarter.
That had Tiger partisans in an uproar until Harlamert lofted a 42-yard TD to Buscher on Coldwater's next series. Even with the missed point-after kick, the Cavs now had reason to hold out hope of surviving, down just 21-20.
Osborne put a dent in those plans with his third TD of the night, a 16-yard run, late in the third quarter that, with the point-after, built a 28-20 margin.
"I don't know how many times, 3 or 4 times, (it looked bleak)," Otten said. "Two or three times in the second half, when we had a couple turnovers…'Now it's over. Now it's over.' But (we) kept humming and hanging tough."
Harlamert lost a fumble and threw an interception in the fourth quarter, but his defense stopped one threat with a fumble recovery and then forced a punt at midfield with five minutes left.
Coldwater then drove 91 yards to score, with no play bigger than Buscher cutting in front of a defender to snag Harlamert's pass on third-and-15 from the 48 just inside three minutes.

"That was crazy," said Buscher who after Blasingame's injury shifted into a slot role he'd never played to take the place of Harlamert. "It was sort of a broken play. I saw Braylen whiz it up to me. I'm like, 'Well, if we don't catch this, it's fourth-and-15.' I did whatever I could to catch it and I was able to."
That took the ball to the Versailles' 13, positioning Harlamert to take it across on a four-yard run with 1:48 to play. His two-point pass to his twin brother, A.J., forged the tie.
Each team threw an interception in the time that remained in regulation before Coldwater started the overtime with a four-play drive that covered the requisite 20 yards. Harlamert scored from the three and Justin Kaup added his first PAT kick in three tries for a 35-28 lead.
Versailles countered by pounding across on fourth-and-goal from the 1, with a Tiger scrum getting Titus Gehret into the end zone.
Head coach Ryan Jones bypassed the kick to force a second OT, even though Joel Gehret was 4-for-4 on the night.
"I wanted to win." Jones said. "I didn't want to just tie it. We thought we had a good play. We had a good chance to win the game right there and I had confidence in my guys to execute it. Credit to Coldwater, they made the play and won the game."
The Cavs swarmed Osborne as he rolled right with a run-pass option, hauling him down when Stonebraker couldn't get free in the end zone and Osborne broke back to the middle in hopes of reaching the end zone.
"I'm really proud of our guys," Otten said. "There were a couple of times we could have gone in the tank and said, 'Our quarterback's hurt. We can't win this game. They're a good team. Let's just throw in the towel and feel like we played hard, but we couldn't do it.' "
Instead, they survived and dropped Versailles, which entered ranked No. 7 in Ohio in Division VI, to 6-3 overall and 4-3 in the MAC.
Now the Cavs prepare for what's deservedly billed the game-of-the-year in the MAC, hosting Marion Local (9-0, 7-0) next Friday, the No. 1 team in Division VI.
Harlamert went 12-for-21 for 163 yards passing and rushed 21 times for a team-high 76 yards, enough to offset Joel Gehrut's 159 yards rushing and Osborne' 81 yards rushing and 87 receiving.
"I hope it's an ankle sprain so I can be back in a few weeks," said Blasingame, standing outside the locker room, on crutches, after the win. "That's the best I can hope for."
Listen to the Bruce Hooley Show from 11 a.m.-1 p.m. on 94.5 The Answer in Dayton and 98.9 The Answer in Columbus.