Big plays were the name of the game for New Albany, which edged Pickerington North in an OCC Ohio battle of 6-2 teams playing for playoff seeding.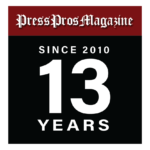 New Albany, OH – A small army of his New Albany teammates and coaches pulled off the ultimate sell job to convince Elijah Griffith that he should come out for football this fall. A standout pitcher committed to the University of Akron, Griffith was prepared to focus on baseball.
"I didn't really think I was gonna play," said the 6-foot-2, 180-pound senior defensive back. "Everybody kind of talked me into it at the last second. I said, 'What the heck; it's my senior year. I might as well come out and have some fun.' "
It was arguably one of the two best decisions he ever made. The other one came with 3 minutes and 5 seconds remaining in a big Ohio Capital Conference Ohio Division game against visiting Pickerington North Friday night.
Nursing a 15-10 lead and facing second-and-9 at its own 21-yard line, North – presumably in run mode – surprised everyone in the large crowd at Veterans Field by going to the air. Landon O'Connell tried to hit Derick Ross Jr. on a quick sideline route.
Griffith jumped the route, stepping in front of Ross for the interception and 25-yard pick-six, giving the Eagles an improbable 16-15 win.
(Ross) was lined up inside and every time he was in that formation, he ran an out route," Griffith said. "I was ready for it. Was I sitting on it? You bet.
"That pick-six was surreal. Never in my life could I imagine something like this happening to me. I won a state championship in baseball as a sophomore, and this feeling is just as good. I'm still on cloud nine."
New Albany coach Brian Finn was just as ecstatic with the wild ending that featured three turnovers in a span of 93 seconds.
"I can't second-guess what their coach did there (on the interception)," he said. "It's deep in our territory. If you connect on that play, the game's pretty much over. If you run and get stopped and are forced to punt, we're getting the ball back in pretty good field position."
Pickerington North coach Nate Hillerich second-guessed himself for opting to pass in that situation.
"It's all on me," he said. "I should have run the ball and trusted my defense."
As it turned out, North (6-3, 2-2) got two more chances to regain the lead. O'Connell threw an incomplete pass into triple coverage on fourth-and-five at his own 22 with 1:43 left. But New Albany (7-2, 3-1) fumbled while running out the clock, giving the Panthers the ball with 50 seconds remaining. But it was too little too late as North couldn't advance past midfield.
While at times it looked like North was destined to win this game and set up a season finale at home against Gahanna for a possible share of the Ohio title, New Albany's defense came up big in several pivotal moments.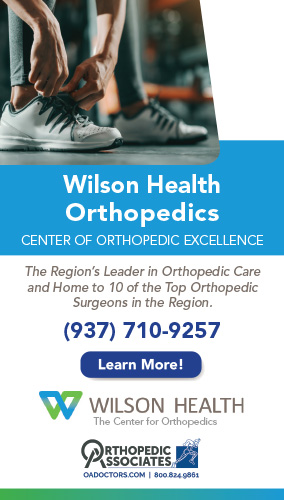 Early in the second quarter of a scoreless game, North marched deep into New Albany territory. On third-and-eight at the 19, defensive end James Collins – all 5-feet-6 and 165 pounds of him – barreled through the line and sacked O'Connell, forcing a fumble that he recovered.
That play set up a 38-yard field goal by Colin Schuler to give the Eagles a 3-0 lead.
Cayden Christopher took the ensuing kickoff 80 yards, and Dawaun Green finished the job with an 18-yard TD run.
Just before halftime, North drove inside the New Albany 5. On fourth-and-goal at the 3, Hillerich rolled the dice and decided to go for it. Michael Taylor was stuffed inches short of the goal line. It was three points the Panthers would ultimately love to have back.
"The stop was huge," Finn said. "Who made the play? The whole defense. It took everybody to keep him out of the end zone. That play kept us in the game and gave us some momentum going to halftime."
New Albany took the opening kickoff of the second half and drove 94 yards in 10 plays (nine of them runs) to take a 10-7 lead. Christian Manville capped the drive with a 10-yard TD run.
Once again, North answered immediately. O'Connell hit Preston Bowman on a short pass near the sideline and the Division I recruit eluded two would-be tackles and raced 80 yards to the end zone. The play had to impress Ohio State receivers coach Brian Hartline, who was on the sideline, reportedly checking out the talented sophomore. 
The point-after snap was botched, but holder Chris Louis Jr. alertly scooped it up and ran for the two-point conversion, making it 15-10, Panthers.
Moments later, Louis returned a punt 52 yards, but it was negated by an illegal block.
Before Griffith's game-winning pick-six, North's Kelly Jackson intercepted New Albany quarterback Luka Garver in the end zone with 3:20 left.
"I knew it was going to be that type of game," Finn said. "It wasn't the prettiest of games, but I'd rather win ugly than lose pretty. I've been telling people for a while that we're a defensive team. You wouldn't have known it, but we taught ourselves a lot in losses to Olentangy Liberty and Gahanna and made the proper adjustments."
Dylan Rosser rushed for 127 yards on 26 carries and Manville added 91 yards on 14 carries to pace New Albany, which came into the contest No. 3 in the Division I, Region 3 computer ratings – just behind Pickerington North.
Both teams came in with incredibly even points-for points-against averages and the game certainly played out that way.
New Albany also edged North by one-point, 20-19, in 2021 to win the OCC Ohio and cap a 10-0 regular season. Both teams were eliminated in the regional semifinals.