The defense is stout and the offense does enough under new quarterback Shane Hamm on the road in upstate New York.
By Jeff Gilbert For PressProsMagazine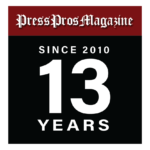 Poughkeepsie, NY – To measure the value of Dayton's 24-7 victory at Marist on Saturday, head coach Rick Chamberlin had one word.
"Tremendous."
That feeling has nothing to do with who the Flyers beat, with how they beat them or by how much. That feeling is because it's as far as Chamberlin can get from the feeling he had seven days ago.
The value of this victory was in the resolve the Flyers (4-2, 2-1 Pioneer Football League) showed after tripping over themselves in a 31-0 loss at Butler. The Flyers were shut out for the first time since 1976 and in 501 games. When that one mercifully ended, Chamberlin said, "Today was the worst that this team could play."
So Chamberlin, as you would expect, hitched up his shorts and showed up to the next practice with a positive attitude. Did he expect the players to respond?

"I knew we would … I really did."
Chamberlin has been at Dayton since 1975, longer than the nobody-shuts-us-out streak. He might not have invented the winning culture, but he's the caretaker and he knows what he has.
"The players that we have here at Dayton, are mentally tough," he said. "And there's a lot of competitiveness in them."
He said the team practiced well Tuesday and boosted his hope that on this Saturday he would see the Flyers play the level of football he expects.
"It continued throughout the week," he said. "And I could sense it at the hotel and everything. They were businesslike, very focused and got the job done today."
Chamberlin had an on-field concern on both sides of the ball Saturday at Tenney Stadium in Poughkeepsie, New York.
On defense, he wondered whether Marist (2-4, 2-2 PFL) would hit on big plays like they have this season. The Red Foxes scored on three plays of 60 yards or more last week in a 45-31 win at Stetson.
The Flyers held Marist to 19 rushing yards, 193 passing yards and three turnovers. Nathan Arthur recovered a fumble and Cole Hildebrand and Joey Guagenti had interceptions. Mason Henry had two of the team's five sacks.
"It was a very good defensive game – it might have been the best we've played," Chamberlin said. "They don't grind the ball down the field, they're going to bust it loose on a 60-yard run or throw a deep pass for a 50-yard touchdown. To be able to control that was a big reason for our win today."
The other concern was how well redshirt freshman Shane Hamm would play in his first start. He became the starter this week because Dante Casciola was injured last week and is out for the season. Hamm completed 11 of 19 passes for 105 yards and rushed for 12 yards on 12 carries. He had some nice runs, but the yardage was low because of five sacks.
"The first half, as you would expect, with a new quarterback, the timing wasn't there," Chamberlin said. "And Marist's defense is tough. Shane, he'll learn a lot from this game. He did some really nice things like we knew he could, he's a playmaker. And then there's some things, 'Hey, you can't do that in a game.'"
Because Casciola was a first-year starter, this is the second quarterback the offensive staff must break in this season. Chamberlin said that's never been the case before.
"They're trying to make sure that they don't put the quarterback in a position that is too tough for him, you know, the type of throws you're going to ask him to make," Chamberlin said. "And they used his asset, which is speed, he's athletic. There were true plays where he was going to run the ball, and he scrambled out of some plays. So that was very good to see."
Hamm's biggest throw was a 39-yard touchdown pass to Luke Brenner for a 7-0 lead early in the second quarter. With the defense doing its job, the offense came through in the fourth quarter with the defense's help.
Sam Webster kicked a 38-yard field goal for a 10-0 lead midway through the third quarter. In the fourth, Jake Chisholm, who rushed for 90 yards on 27 carries, scored on a two-yard run with 3:27 left. That score came two plays after Henry's fourth-down sack turned the ball over to the Flyers at the Marist 2-yard line.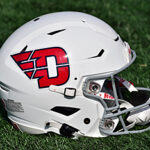 Then Hildebrand's interception and a subsequent unsportsmanlike penalty on Marist put the Flyers at the Marist 17. Two plays later Michael Neel scored on a 10-yard run for a 24-0 lead with 1:28 left.
Then Marist showed their big-play capability with pass plays of 17, 34 and 15 yards to set up a one-yard touchdown run with 18 seconds left. The six-play drive covered 67 yards in a minute and two seconds.
"They did score, unfortunately," Chamberlin said.
But for the Flyers, the rest of the day was worth a fortune.