It was only a practice game, but first-year coach Bill Mosiello liked what he saw after 12 hard practices loaded with fundamentals…and new faces.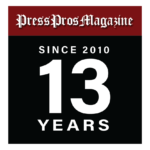 Columbus, OH – There was a lot going on inside Value City Arena on Friday with "The Millennium Tour Turn Up!" making the walls and ceiling of the building vibrate and the eardrums throb.
A few miles down Route 315 at Nationwide Arena, the Blue Jackets and "Johnny Hockey'' Gaudreau were playing their NHL home opener against the Tampa Bay Lightning.
That was a tough ticket to score.
But what in the name of Nick Swisher was going on inside Bill Davis Stadium in mid-October?
Only a couple hundred people were in the stands as a new chapter of Ohio State baseball history was being written.
The Buckeyes were playing in public for the first time under coach Bill Mosiello in a practice game against Pitt.
The result was thumbs-up with Ohio State banging out a 5-3 victory on 12 hits and, get this, zero errors. The staff got a look-see at a ton of players, including six pitchers.
"They just did what they've been doing (in practice),'' said Mosiello, a former TCU assistant. "We're going to be patient, we're going to force them to throw strikes, and we're going to use the field. We're not going to be afraid to be thrown out. That's what we're going to do. I was most proud that we had no errors. We played with energy. I was super proud of our guys. The game didn't speed up for them. It was just like another day for us. That's the goal. The games are the fun stuff and the practices are hard. On games, I just get to watch them.''
The NCAA permits teams to have two of these practice games, and the second comes against Cincinnati at 1 p.m. Sunday. The plan is to play 14 innings.
Yesterday, left fielder Trey Lipsey tripled and scored, third baseman Marcus Ernst double, designated hitter Mitchell Okuley had two hits, catcher Matthew Graveline had a home run among his three hits and second baseman Tyler Pettorini two hits and a stolen base.
Starter Isaiah Coupet, a junior left-hander, was sharp in giving up one hit and no runs, while striking out three in three innings.
Junior right-hander Josh Timmerman followed and struck out five, walked one and gave up a single in two innings.
It was Pitt that helped get Ohio State mired in a six-game losing streak at the start of last season with a 6-5 walk-off victory in the All-American Classic at Fayetteville, North Carolina.
The players believed in former coach Greg Beals and his staff and were jolted when he was fired the day after the season. The record was 21-30 overall and 8-14 in the Big Ten.
They have grown to believe in Mosiello and his plan to win. The coaches haven't tried to reinvent the game. Instead, it has been old school.
"I love him,'' said Okuley, a senior with one season of COVID eligibility remaining. "He is definitely intense, there's no doubt about it. But if you do something well, he will let you know it. He will let you know when he makes a mistake.''
Graveline, a freshman from Centerville, was recruited by Beals. He is a believer in the new coaches.
"This team, with the new coaching staff coming in, it's good to see its whole thought process and what they want to do with this program,'' he said. "A lot of players have really bought into it and changed their way of thinking. That has made us a better ballclub.''
Pettorini said that Mosiello made quite an impression on the players once he got to campus.
"It's pretty much all Coach Mo,'' he said. "He has it all laid out for us and the guys are working hard. I think he is doing an awesome job.''
So, what has gone on during the first 12 practices?
Baseball is a nine-inning game with many twists and turns in three or so hours. But a single poor decision on defense, a single center cut pitch or a single sloppy at bat can ruin the entire effort.
It starts with defense.
"It has been repetition, repetition, repetition,'' Mosiello said. "If you don't play great defense, you can't play great baseball. If you don't pitch well, you can't win. But if you don't play great defense, you just can't win.''
Graveline (pronounced Grav-uh-lin) can attest to the repetition part.
"Repetition is everything, especially for infielders,'' he said. "Catchers get their work in every day. Infielders take ground balls every day. We have skill hours. It really shows out there.''
The job at hand, though, can be daunting. This team has been so-so for a long time.
Mosiello, 57, experienced nothing but success at a national power with a huge budget and a large fan base. He has been part of a lot of winning teams in 36 seasons.
"I love these kids. They've bought in from day one,'' he said. "We're super blessed. The coaching staff before us did a great job of getting us some nice players and just as importantly some great kids. They haven't resisted anything. They've taken to coaching every day. We're coaching the heck out of them.''
Ohio State got a run in the first inning when Lipsey tripled against the wall in center and scored on a groundout by Kade Kern, one in the second on a home run to right by Graveline, two in the third on a double to right-center by Ernst and a single by Okuley and one in the fourth on a sacrifice fly by Zach Freeman.
The wind blew straight to center. Last season, that meant the Buckeyes thought home run ball and failed. That didn't happen yesterday.
"You could tell it was mature approaches,'' Okuley said. "We've been talking about that and staying under control. We have a lot of routines, and you could tell that it was working today. Guys weren't trying to do too much. We were just staying on baseball and getting good hits when we needed them.''