With a chance to clinch a share of the OCC Central Division championship, Dublin Coffman came out flat and allowed Upper Arlington back into the race entering the season's final week.
By Chris Miles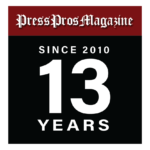 Upper Arlington, OH — The Dublin Coffman High School student section was dressed in camouflage as the visiting Shamrocks traveled to Upper Arlington to take on the host Golden Bears Friday night.
The camo garb was to signify the Shamrocks going on a bear hunt. Well, as is often the case in life, you should be careful about what you wish for, especially when it involves bears.
Almost inevitably, the host Golden Bears (7-2 and 3-1) were lying in wait and ambushed the visitors with an efficient offensive attack, an opportunistic defense and an ability to pull off a big play with the game on the line, securing a 17-7 victory and a share of first place in the Ohio Capital Conference Central Division.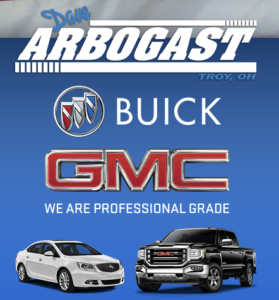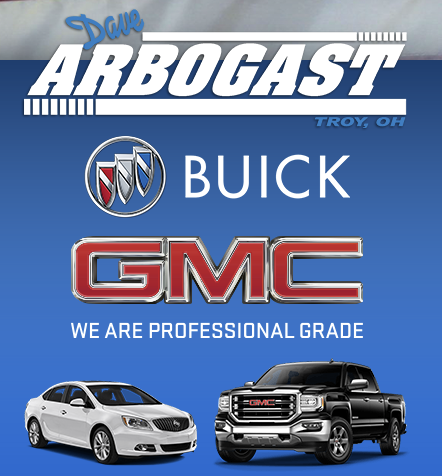 "We needed to win this to give ourselves a chance to win a share of the league title," UA coach Justin Buttermore said. "We unfortunately blew a game a couple weeks ago against Liberty that will prevent us from an opportunity for an outright league title. But it is what it is, we have a chance to get a share of a league title if we can beat (Hilliard) Davidson (in Week 10)."
Coffman (6-3, 3-1) could have clinched its own share of the OCC Central title, but just didn't have the spark it had a week earlier when defeating a tough Davidson squad. Instead, the Shamrocks, too,will need to win in the final week of the regular season (vs. Hilliard Bradley) in order to earn a share of the league title.
"We lost this one before the game even started," Coffman coach Geron Stokes said. "We were terrible. We were walking zombies before the game. You could see it.
"We're not good enough to overcome not being ready to play. That was as bad a first half at a lot of spots that we could have had. Just from a focus and execution standpoint, that was terrible."
The game started about as well as Coffman could have asked for. With a precise running game, the 'Rocks ran 12 plays and moved deep into Golden Bear territory. But faced with a fourth-and-four at the UA 24-yard line, Stokes' went for the first down instead of kicking a long field goal.
UA's defense rose to the occasion and recorded the first of two key first-half interceptions.  
The Bears' Will Barger went up high and snagged a Quinn Hart pass, bringing a halt to a promising Coffman drive. UA in turn put together a long drive of its own, which ended on the first play of the second quarter when quarterback James Hayek hooked up with Rocco Prati in the back of the back of the end zone for an 11-yard scoring strike.
On Coffman's next possession Hart again was picked off, this time by Owen Beegle at the Shamrocks' 25-yard line. The Bears looked to have capitalized with a touchdown, but the play was called back for an illegal formation penalty. They were forced to settle for a field goal and a 10-0 halftime advantage.
"I thought we gained a lot of energy from the turnovers," Buttermore said. "We got a couple turnovers early and put our offense in good position. We didn't capitalize as much as we would've like to. We had a really dumb penalty that cost us a touchdown. But overall any time you can get turnovers, the energy on your sideline is created, I thought our defense did a good job."
Stokes, on the other hand, was trying to snap his team out of mess of a first-half funk.
"Our halftime adjustment was to wake up, that's it," Stokes said. "We played harder and executed a little better in the second half, but not offensively. That was putrid."
Coffman's only hint of momentum came early in the third quarter when senior defensive lineman Will Smith, an Ohio State University commit, recorded a sack, forced a fumble and recovered that same fumble at the Golden Bears 13- yard line.
Carson Cox scored on a 7-yard run to pull Coffman within 10-7.
"Obviously that's not the way you want to start a half," Buttermore said. "We were getting the ball and we wanted to go shut the door, but we turned the ball over and gave them a short field and gave up a score real quickly so, they had all of the momentum at that time.
"I thought our kids did a good job of settling down after that and continued to play. We had played pretty well up to that point, but we settled down and were able to gain the momentum."
The game remained in question until late in the fourth quarter. UA had a fourth-and-six at the Coffman 32-yard line with 4:30 left.  The UA play call turned out to be a heck of a winning gamble.
The Bears ran a reverse pass, with wideout Jack Ubert taking the handoff before floating a pass toward Prati, who hauled it in at the Coffman three-yard line. A play later, Hayek plowed his way into the end zone and the Bears had their victory.
"That was a great call by our offensive coordinator," Buttermore said, "we were struggling to get a whole lot going, especially in the run game. Coffman's defense is very physical and Will Smith is tough to deal with, so it was a trick play we worked all week long on. Sometimes those work and sometimes they don't, but it was a really critical moment for us to make that play. I'm proud of our kids and how that play was executed."
"We practiced it all week," Ubert said. "It was supposed to go the other way because I'm a righty, but we made it work. For a second, I thought about tucking and running it there, but I let it go. It was a great play call."
As for Stokes, he said his team just wasn't there and paid the price.
"Our defense was out there the whole time; we didn't do anything offensively," he said. "You've got to have execution on offense and we were missing a lot of players. They mentally stayed in Dublin, Ohio tonight and didn't come with us.
"That's my fault I've got to have them ready to play. Their bodies were here, but they weren't mentally ready to play. That's my fault. I've got to have them ready to play."