Head coach Ryan Day has no problems with a break in the schedule because the team will work on technique and fundamentals…and they get a break to get healthier.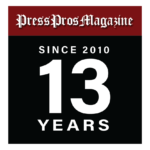 Columbus, OH – Ohio State has reached the midway point of its football schedule like a marathoner reaching a checkpoint, and things are looking downright dandy for the team if you go by the multitude of national rankings.
The Associated Press, the granddaddy of all college polls, has the Buckeyes at No. 2 as do CBS Sports and ESPN. The USA Today coaches poll has them No. 3.
Here's the 10-foot-tall asterisk: The AP gathers votes from 61 media, and most of those people have never laced on a pair of cleats in their lives. It's logical that USA Today would have the knowledgeable people picking the teams, but the 62 coaches rarely see other teams play.
Voting can be a popularity contest as well as having regional bias. It's a fact that some coaches have had their sports information directors fill out their ballots.
This is all a fun appetizer like Crab Rangoon leading to the only paper chase that really counts, and that is the College Football Playoff rankings. The first of six rankings will be released the evening of November 1 with cymbals crashing on the "World Wide'' leader of sports, ESPN.
Sure, yes, of course, Ohio State watches the polls. But no one will say it.
"I think our guys would tell you that it doesn't really matter other than winning the next game,'' head coach Ryan Day said. "I think our guys understand that. I don't think any of the guys really care about (the polls). The only thing that matters is the one at the end of the season. We have to keep winning, and that's all we're focused on.''
The opening 21-10 victory against Notre Dame took a lot of grunt work for Ohio State, but the last five weeks has been one rout after another over teams that had to be clock watching by halftime for their agony to end.
Arkansas State and Toledo were paycheck games for the visitors, and it's apparent that the Big Ten is top-heavy after waltzes over sad sack Wisconsin, Rutgers and Michigan State.
Day has no problems with not having a ballgame this week.
"I think it does come at a good time,'' Day said. "There are times when you start to get into a rhythm and you don't want that bye. I don't know if that's the case here. We're going to practice (Tuesday, Wednesday) and Thursday and get a good three day's practice in and keep grinding on this thing. It does allow us to get a few guys healthy for the Iowa game. We're going to continue to work on fundamentals and technique. When you get five, six games into the season you can start to get scheme oriented. So, we're going to dive back into the fundamentals and techniques and identify the things we want to get done going into the stretch.''
What do we know about the Buckeyes?
First, they are a resilient bunch in having to play without star wideout Jaxon Smith-Njigba because of a hamstring injury, having No. 1 tailback TreVeon Henderson going in and out of the lineup with a ding here and a ding there and having a number of defensive backs injured. Cornerback and tailback, in particular, have been stressed in that depth was an issue before the opener.
Evan Pryor, a true sophomore, was supposed to be a factor at running back, but blew out a knee in preseason and is lost until sometime in 2023.
When Ohio State kicked off against Rutgers in Game 5, Miyan Williams had to bear the brunt with Henderson being a late scratch. His backup was true freshman Dallan Hayden.
Then it was the other way around when Williams did not make the trip to Michigan State with an injury and Henderson had to bear the brunt. Alas, he didn't make it through that game and Hayden became the main guy.
This coaching staff was so slick in a behind-the-scenes move of having former walk-on Xavier Johnson become a tailback on the fly. He spelled Hayden last week.
At cornerback, freshman Jyaire Brown made their first college starts against Wisconsin when Denzel Burke and Cameron Brown were injured.
There were only six cornerbacks on scholarship breaking camp, and it was really five with Jordan Hancock on the mend from what Day called "a significant'' injury.
This depth, Day said, came about when Ohio State was in a quasi-rebuild last season. Defensively, seven starters or players who played a lot in 2020 were gone and freshmen like Burke and ends JT Tuimoloau and Jack Sawyer had to play a lot.
"Last year, we had so many players play,'' he said. "When you look at our roster right now, we have some juniors and seniors but also some sophomores who have experience. We had so many freshmen who played last year when the year before that wasn't the case. There were some struggles last year. There were some growing pains. It wasn't easy. It was difficult at times. Now, you are seeing some of that experience in some of the things we worked through last year.''
There could be an upgrade in manpower when Ohio State resumes play for Game 7 against Iowa at noon next week at Ohio Stadium.
Just maybe, Smith-Njigba, Williams and Hancock could return. Hancock is an unknown to the public, but he was considered to be potential starting material before his injury.
The cliché "blessing in disguise'' does fit in this case in that so many players – Marvin Harrison Jr., Emeka Egbuka, Hayden and tight end Cade Stover – have had to become factors because of injuries.
"It challenges your depth when you are in those kinds of situations,'' Day said. "I have been proud of the guys who have had to step up, whether it has been special teams or at different positions.''
How can anyone find problems with a team that has so overmatched opponents that backups are playing at the end of the third quarter and early in the fourth?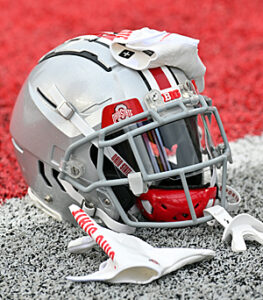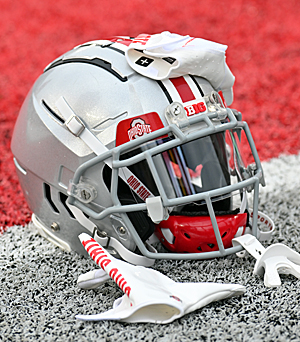 That's where the sketchy schedule comes into play. No one knew how good the 2019 team was until it had a CFP semifinal win against Clemson. That game was taken away because of a botched call by the officials and replay. We're talking about that touchdown return of fumbled pass reception that was wiped out by the "football move'' nonsense.
If they get into the playoffs, these Buckeyes should get two legitimate tests, Penn State and Michigan. And those teams don't look to be their equal.
So, take the week off, Buckeye Nation, and do some scouting for the Penn State-Michigan game.