Serious games headline our Week 9 pick list…in the TRC, the MVL, the MAC, and the WOAC.  Titles and seeds are on the line in some do-or-die situations.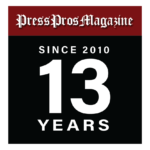 If you could have it that way, I'd never go to an irrelevant football game.
For instance…never, ever would you watch Ohio State play Youngstown State.
Or one of those first-round playoff games between #1s and #16s that end up 63-0.
Which makes you appreciate this week's slate of games in Week 9 of the season – games that mean a lot in terms of titles, seeds, and some you-either-do-it-now-or-not-at-all scenarios.
Northridge @ Milton Union for either a share of the title, or the outright championship.
Coldwater @ Versailles, with the Tigers having that opportunity that's second only to winning the title yourself – denying it to someone else.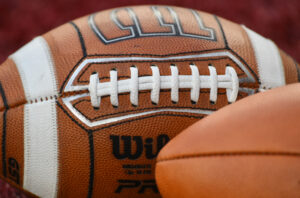 Minster @ New Bremen, for a realistic glimpse of just how far either one of these teams can go in the post-season.
Preble Shawnee @ Ansonia, to see how the Tigers do against what might be the toughest test they've had so far.
It's all good stuff.  As was last week, when we saw first-hand two of the better football games that anyone will witness this year.  New Bremen proved against Coldwater that it's never out of a game, regardless the deficit (the Cardinals came back from 27-7).  And Tipp's win over Piqua was still being talked about this week.
In fact, we were asked how we knew – our prediction of Tipp winning the game by less than a touchdown, and what criteria do we use to make any pick for a Friday night game?
Well, luck plays a big part in some games, because it is high school football and a turnover here, and the unexpected there can mess up even the most calculated notions  over who's going to win.  But we're also into the stats, and use the statistical websites for the respective leagues.  We look at patterns of offense and scoring – of defensive efficiency and turnovers.  We look at strength of schedule.  And, we look at a lot of box scores, and see what teams tend to give up points in the second half – and what teams don't give up points in the fourth quarter.  When we see that, and surmise that a game might be close at halftime, we're going to usually pick that team to win it close at the end.  Tipp also has one of the best kickers in high school football this year, and piecing all that together…we chose Tipp.
All that said, the Friday Night 'Picks' are sponsored each week by the Nidec/Minster Corporation, in Minster, who have a habit of doing supportive things for the community.  We couldn't do what we do without them, nor would we want to – Nidec/Minster, in Minster, Ohio.
We're standing 67 of 78 games picked so far (85.8%), and now, a new week and a new set of very significant games to consider, starting with……
Preble Shawnee @ Ansonia…Both of these teams have pretty much mauled the common teams on their schedule from the Western Ohio Athletic Conference.  As for quality of wins, Preble is the lone team to have beaten Tri-Village.  And if you're looking in that respect Ansonia's win over Riverside in Week 1 probably stands as their best, because the Pirates have since run off six straight.  Preble is 7-1 and that one loss, curiously, came against National Trail, and at home.  Looking at some of the league stats, and given that it's Ansonia's home game – that the Tigers are run-dominated, which means shortening the game on the clock, I'm looking at Ansonia racking up their best win of the year…by a score.
Greenville @ Troy…Troy stands 5-3, is going to the playoffs, and is playing to finish strong and for the best seed possible.  I can see them finishing 7-3.  Greenville is 2-6, has been wildly inconsistent this year, and I don't suspect they're going to fix some of their issues in time for Troy in Memorial Stadium this Friday.  Simply put, Troy will rack up a lot of running yards, and win this one…by three scores.
Piqua @ Butler…Another one of those games that you play for ulterior motives, given you're out of the conference race.  The Indians, coming off that disappointing loss to Tipp last week, now set their sights on the post-season, and winning out for the sake of being in a confident mindset.  The only problem is…it's Butler, who at 3-5 have been a hard team to predict.  For instance, they're young, but played Xenia tough in a 35-20 loss two weeks ago, then turned around and lost badly to Greenville last week.  And Butler has at times given Piqua fits over the years.  I don't want to overthink this.  Piqua is simply too good and too experienced.  And they're not going to be in a very good mood, either, and that matters a lot.  On the road The Indians go to 7-2, with a three-score win over the Aviators.
Milton Union @ Northridge…In a more relevant game, Northridge is 6-1, Milton is 7-0, and this is the Polar Bears' shot at a share of the league title, having already lost to Riverside.  Milton has to win this one, then win again next week against Riverside, to claim the outright.  Anyone who expects a mismatch needs to slap themselves.  Northridge has the athletes.  The issue will be to play mistake-free football and use their running game with Jeremy Henry to milk the clock and shorten the game.  If they get into an arm's race with Milton they lose because Milton's pass game is so much better.  A game we plan on covering…Milton is VERY good, and with all those seniors playing (18 of them) I don't think they take anything, or anyone, for granted.  I expect them to be at their best.  That said…I'm taking the Bulldogs over the Polar Bears, by two scores.
Lucas @ Fort Loramie...Loramie (6-2) is playing as well as anyone in this area of Division VII (or VI) football at the present.  Lucas (4-4) has lost three of their last four, coming off a win last week over Linden McKinley.  Like Piqua, there is no league to play for, so Spencer Wells is tuning for the playoffs, looking for the best possible seed and matchup scenario.  This was a disappointing loss for the Redskins a year ago, at Lucas, a game in which they just got beat (31-8).  So they have that motivation, plus the post-season, and that will be all they need.  This is not the same Lucas, although the Cubs will slow it down and play their unique brand of football.  Won't matter.  Fort Loramie wins, at home, by two scores.
Minster @ New Bremen…There is no team around that I've grown to respect more than the Minster Wildcats, and the job that second-year coach Seth Whiting has done in developing a young and confident group of athletes behind a very talented quarterback, Brogan Stephey.  But there's also no other team about which I'm more confident of them playing their BEST football over the next five weeks than New Bremen.  The Cardinals are that good, and showed that last week in coming back from a big deficit at Coldwater.  They didn't win, but they were in position to tie it at the end.  The Wildcats can, and will throw it, but Bremen has the athletes back there unlike other teams that have withered before Brogan Stephey.  And, the Cardinals have a run game that's going to wear down Minster.  This will be a GREAT game, but I think…New Bremen has the goods with David Homan and Hunter Schaefer, and wins, at home, by two scores.
Sidney @ Stebbins…Sidney, after a rocky start, has climbed back into the playoff picture with a 4-4 record, thanks to back-to-back wins over West Carrollton and Fairborn.  Stebbins is 3-4, but three of their four losses have come against much better teams (Tipp, Troy, and Xenia).  Against teams their own size (Greenville, West Carrollton, and Fairborn) they've outscored them 130-49.  The game is at Stebbins, Sidney has been anything but predictable this year, even after a two-game win streak, so I'm leaning on Stebbins with this pick.  Statistically, the Indians aren't that impressive, but they always play hard, they're coming off a 42-7 loss to Xenia, and I think they'll get a bounce from that.  Indians by a score over Sidney.
Coldwater @ Versailles…There's a lot going on with picking this game.  Versailles is good football team (7-2), particularly when they're at home, and their motivation will be 1) hand #1 Coldwater its first loss, 2) deny Coldwater any chance at the outright league title, and 3) a big boost in confidence before the playoffs.  Coldwater, of course, wants to stay clean before meeting Marion Local next week.  And, if they do stay clean they can do no worse than a share of the MAC title, given that they and Marion would both be unbeaten, assuming that Marion wins Friday over St. Henry.  But to beat Coldwater Versailles is going to have to find a way to minimize quarterback Marcel Blasingame, who ran for 147 yards and threw for 167 last week against a good New Bremen team.  And, the Tigers will need the kind of dynamic playmaking from Michael Osborne and Connor Stonebraker that New Bremen got from its own quarterback, David Homan.  Or, they have to shorten the game with a convincing run game.  Or, they're going to have to have a couple of big plays through the air like Bremen had to get back into last week's game with Coldwater.  Blasingame is near the top in just about everything a quarterback can do, and he has more help than you realize on offense.  I think this will be better, and closer, than some expect.  But in the end…too much Marcel Blasingame.  I'm picking Coldwater to stay clean, with a two-score win over Versailles.