Like the first robin in spring, the return of hall of famer Hal McCoy is a welcome sight, writing about UD Flyer basketball, picked by the experts as the team to be beat this winter in the A-10 Conference.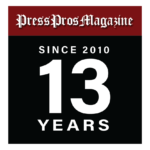 Dayton, OH – It was author/playwright George Bernard Shaw who said, "Youth is wasted on the young."
It is fairly certain that ol' George never strapped on a pair of sneakers and dribbled behind his back. And the University of Dayton basketball team hopes he is dead, solid wrong.
The Flyers were the youngest of all 358 Division I teams in the nation last season, yet acquitted themselves with aplomb, a 24-11 record after a stumbling start.
The youthful/young Flyers flubbed it early with inexplicable losses at home to lightweights UMass-Lowell, Lipscomb and Austin Peay.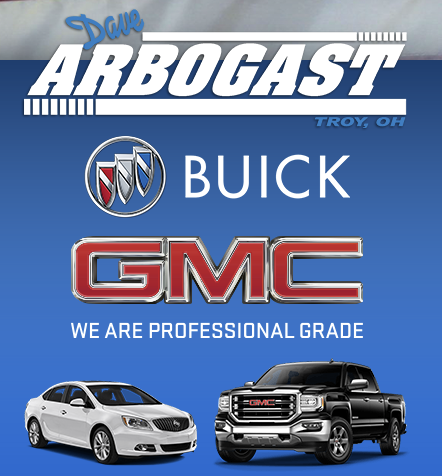 That 1-and-3 start had the Flyer Faithful grumbling and wondering if they were about to witness a basketball disaster that FEMA couldn't repair.
The Flyers, though, led by freshman point guard Malachi Smith, made the proper adjustments, mostly in their heads, and finished 23-8 the rest of the way.
They finished second in the Atlantic 10 with a 14-4 record, a nice wake-up call to the rest of the league.
The Flyers are still young, but return seven of their top eight scorers, armed with the knowledge of experience.
So it was no shock when the Flyers were picked to win the A-10 championship in a poll of the league's coaches and select media.
UD was given 22 of the 28 first-place votes and amassed 428 points out of a possible 435 points.
Saint Louis, also loaded with returning players, most of whom are fifth-year and fourth-year players, was picked second with 411 points.
If the Flyers learned anything last year, it was that it is what you do on the floor and not what a bunch of coaches and media types put on paper.
The lessons came from UMass-Lowell, Lipscomb, and Austin Peay.
And history shows that getting picked No. 1 in the pre-season poll is an albatross dangling around your neck.
The examples are legion and one can start with last season.
St. Bonaventure became only the second team in A-10 history to grab all 28 first-place votes. Why not? The Bonnies were armed and dangerous with all five starters returning.
And how'd that work out? The Bonnies staggered home fourth with a 12-5 league record.
Before the 2020-21 COVID-19 pandemic season, Richmond and its five returning starters received 19 first place votes and were picked to win.
The Spiders did not spin a web of victories in the shortened season. They finished barely above .500 at 6-and-5.
UD fans fondly and lovingly remember the Obi Toppin Season. The Flyers were perfect in the A-10 that 2019-20 season at 18-0. They were 29-2 overall.
Were they picked to win the league? Absolutely not. Virginia Commonwealth returned four starters and were anointed the likely league champion. They finished a lowly eighth with an 8-and-10 record.
Saint Louis had three pre-season all-conference selections before the 2018-19 season and were the people's choice. The Billikens tied for sixth with a 10-8 record.
There are success stories, like the 2017-18 Rhode Island team. The Rams received 27 of 28 first-place votes and lived up to it. They were 15-3 and won the title.
So the Flyers best beware. They should put targets on the backs of their game jerseys because everybody will be gunning for them.
The roster is loaded with both proven and raw talent, led by 6-10 DaRon Holmes II. Every night Holmes puts on a private block party. Last season he set a single-season school record with 81 shots returned to sender. He led the team's balanced scoring with 12.8 a game, but averaged 20 over his last five games.
He is an intriguing fellow. . .well, that's what The Athletic web-site called him: "One of the 20 most intriguing players for the 2022-23 season."
The guy who mixes and blends the offense and tugs the defense with him is 6-0 sophomore point guard Malachi Smith. He dishes it out more than a waiter at New York's Peter Luger's Steakhouse. He had 178 assists and 59 steals last season while averaging 9.8 points.
The Flyers lead the league in Kobes….or Kobys.
Koby Brea was named Atlantic 10 Sixth Man of the Year after coming off the bench, usually early in the game. The 6-6 red shirt sophomore averaged 8.1 points and 2.9 rebounds.
Kobe Elvis, a 6-2 red shirt sophomore, did not leave the building until he scored 8.9 points a game and recorded 2.9 assists, second to Smith.
Toumari Camara, a 6-9 junior, is the grizzled veteran of the bunch and was a man among juveniles around the basket. He was second in scoring at 10.9 a game and led the Flyers on the glass with 6.9 a game.
Mustafa Amzil had what amounted to a down season for him. A professed strong outside shooter, he only averaged 5.6 points and 4.1 rebounds.
But the 6-9 red shirt sophomore scribbled his name in UD basketball lore when he hit a buzzer-beater to beat Kansas, which went on to win the national championship.
And the Flyers figure to have a strong support cast with players like Richard Amaefule, Zimi Nwokeji and a freshman goliath from Mongolia named Mike Sharavjants, who doesn't need to buy a vowel or a consonant.
Now all the Flyers have to do is tell George Bernard Shaw to stick to Pygmalion and leave the youth alone.