OCC title races are all but clinched in two divisions, but three remain up for grabs with Week IX games that could settle the matter or build even more drama into the regular season finales.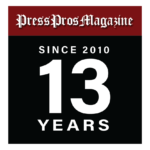 Columbus, OH – Two weeks still remain in the regular season, but there's not much drama left in two of the five Ohio Capital Conference divisions when it comes to crowning their 2022 champion.
Pickerington Central in the Buckeye and Westerville South in the Capital have friendly schedules over the final fortnight that portend an eventual first-place finish.
The real intrigue centers on the Cardinal, where four teams enter Week IX tied with 2-1 records. Some of that may get sorted out Friday, with Dublin Jerome at Olentangy, Marysville at Olentangy Berlin and Thomas Worthington at Hilliard Darby.
Dublin Coffman has won four straight, and could go a long way toward claiming the Central with a win at Upper Arlington.
In the Ohio, Gahanna Lincoln is unbeaten, with a win over New Albany, which is tied for second with Pickerington North. But if North wins Friday at New Albany, it could claim the crown next week at home against Lincoln.
A 6-3 record last week raises the season total to 57-26.
Dublin Coffman (6-2, 3-0 Central) at Upper Arlington (6-2, 2-1) – No one's offensive statistics raise eyebrows in this matchup, but both teams are solid and having surprise seasons. Coffman must be wary of UA quarterback James Hayek, who rushed for three TDs and threw for three more last week.
The Shamrocks' Quinn Hart leads his team in rushing with 459 yards, but there's nothing modest about designated scorer Carson Cox, whose made his 265 rushing yards work for 13 touchdowns.
Coffman has won more than once on nights when it seemed outmanned. This will be another.
Pickerington North (6-2, 2-1 Ohio) at New Albany (6-2 2-1) – An elimination game that could give Lincoln the division if the Eagles win at home. They've already lost to Lincoln, but Pick North gets Gahanna at home next week. North will try to ride 1,000-yard rusher Duwaun Green to victory, but New Albany's Christian Manville could surpass that figure for a second straight season with a 100-yard game.
Pick North's loss to Westerville Central a few weeks ago remains a mystery, and it had to rally from a 21-0 deficit to defeat Grove City last week. Those shaky circumstances make New Albany the safer pick at home.
Grove City (5-3, 1-2 Ohio) vs. Gahanna Lincoln (7-1, 3-0) at Fortress Obetz – Grove City's high-scoring offense is dangerous, but Lincoln's defense is the best in Central Ohio. Oh, and by the way, Lincoln has a high-powered offense, too, with quarterback Brennen Ward and tailback Diore Hubbard. That will lift the Lions to a two TD win.
Big Walnut (7-1, 4-1 Capital) at Dublin Scioto (3-5, 3-2) – Scioto fell into an 0-4 hole and has been digging furiously to escape ever since. A win last week over Delaware Hayes helped keep the Irish's playoff hopes alive. A win over Big Walnut would get that done, but the Eagles are honing themselves for a long post-season run and won be asleep against an opponent who's suffered four losses by a touchdown or less.
Dublin Jerome (7-1, 2-1 Cardinal) at Olentangy (3-5, 0-3) – Jerome got its mojo back last week with a bounce-back win from its loss at Marysville two weeks before, thanks in no small part to the return of injured tailback Luke McLoughlin.
His presence makes life easier for QB Zakk Tschirhart, who went 22-of-26 with McLoughlin toting the rock 22 times for 102 yards. The Celtics will roll on the road.
Lancaster (1-7, 1-2 Buckeye) vs. Pickerington Central (5-3, 3-0) – The Tigers have a six-year streak of regional championships to defend, and they'll have a layup over one-win Lancaster to get healthy and primed for the post-season.
Hilliard Davidson (4-4, 2-1 Central) at Olentangy Liberty (4-4, 2-1) – The jam-packed Central eliminates a title hopeful in this matchup of teams with an additional eye toward playoff seeding. Davidson is ninth and Liberty seventh in Division I, Region 3.
The Davidson defense was surprisingly porous last week in a loss at Coffman, which isn't a good vibe entering a game against Liberty, which has won three of four. The Patriots will make it four of five behind QB Andrew Leonard.
Olentangy Orange (3-5, 0-3 Central) at Hilliard Bradley (3-5, 0-3) – Somebody is bound to get a much-needed win, given Bradley has lost five straight since a 3-0 start and Orange has lost three straight. The Pioneers' rushing tandem of J.J. Calip and Bobby Ogles offer just enough to offset the dual-threat talents of Bradley quarterback Bradyn Fleharty.
Thomas Worthington (6-2, 2-1 Cardinal) at Hilliard Darby (4-4, 1-2) – Worthington's monster win at Marysville keeps the Cardinals in range of a division title. They haven't done that in 30 years, but a QB-WR tandem like Will Cooper and Joey Zalewski can turn a program around.
Darby is never an easy out, particularly at home, but the Panthers won't have quite enough from their ground-oriented offense to keep up with the pass-happy Cardinals.
Listen to the Bruce Hooley Show from 11 a.m.-1 p.m. Monday-Friday on 94.5 FM in Dayton or 98.9 FM in Columbus.