Piqua graduate and linebacker Ben Schmiesing likes being a student-athlete, making plays on defense, and being a member of the Flyers' football fraternity.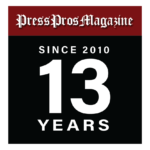 Dayton, OH – Ben Schmiesing takes his ready-to-pounce position behind the defensive line, barks instructions to his teammates and thinks.
He's good at thinking.
When Schmiesing is away from the football field, he thinks about what he's learning as an MBA student at the University of Dayton. He thinks about what his future job might be or what business he might start. He thinks about this being his last football season. He thinks about getting married next summer.
His plans are mostly set. The getting married part is for sure. But that first job? What city will the Schmiesings call home? He's still thinking about that.
His classroom IQ is high with multiple all-academic honors at Ohio State as an undergraduate walk-on and now at Dayton in his second year as a graduate student. And the football IQ? There's no GPA for judging a linebacker, but people talk about him like he's the smartest guy on the field.
"What separates him is his ability to recognize formations and almost predict what's going to happen and have that edge," said younger brother Sam Schmiesing, who like Ben before him, is an all-state linebacker at Piqua High School. "His football intelligence is very high."
Just as life-off-the-field plans take time to materialize, so does every play in a football game, albeit at a much faster rate. But for a guy as intelligent as Ben Schmiesing, his brain moves fast enough to keep up and sometimes get ahead.
"He's definitely one of the biggest brains on this team just knowing what to do and following the game plan," said fellow linebacker Nathan Arthur.
Schmiesing explains the job description of a linebacker like he's the person who wrote it.
"You're sort of the captain of the defense," he said. "You've got to get the signal from the sideline, you've got to recognize the formation and then, on top of that, you've got to think of what could possibly come from the formation. And then once they snap the ball, you've got to get your primary keys and your secondary keys and just fly to the football."
Two weeks ago, against Drake, Schmiesing faced one of those immediate fly-to-the-football decisions with his back against the goal line. His brain recognized a movement by the tight end that he saw while scouting the Bulldogs on game film, so he followed him to the left back corner of the end zone. The quarterback threw a fade, trying to drop the ball in high over Schmiesing where only his man could catch it.
"The tight end came right across my face, so I just grabbed on and saw everything else blown up," he said. "I knew they were trying to set up the throw back, and then I heard ball in the air, and I was just fortunate enough to make a play through his hands."
On the next series, Schmiesing, who has an interception this season, dropped into pass coverage to the quarterback's right. A receiver seemed to break open behind Schmiesing on a crossing pattern in the back of the end zone, but he saw it coming.
"I was just reading the receivers," he said. "I drifted out towards No. 2 and the quarterback threw it out there and I almost came down with it. That one's gonna hurt the rest of the night because I didn't, but that's all right."
The Flyers won 27-14 so the missed interception didn't matter. But head coach Rick Chamberlin, who doubles as the linebacker coach, didn't forget how good the play was.
"Ben is a football player," Chamberlin said emphasizing the word player. "He's smart, but he has a nose for the football. That one play he made in the end zone, a regular linebacker I don't know if they would have seen that. But he picked it up, he prepared for it. As a coach I can put him in the right spot, but he's got to understand how things are working and get there. And that's what Ben does."
Sam Schmiesing says his brother's brain, preparation and athletic ability combine to make him an effective leader, all-league linebacker and the Flyers' leading tackler. As a middle schooler, Sam watched Ben study game film at home every night after school. Sam is more impressed now than he was then. He admittedly wasn't passionate about football as a 12-year-old. He learned from his brother what it takes to be good even if he admits he doesn't watch as much film as he remembers his brother watching.
The demands of college and 30-page research papers haven't stalled Ben's passion for football knowledge. He watches film in team meetings, practice film when he gets home from practice, game film while he eats breakfast. He wants to learn all he can to be ready to do all he can on Saturdays to help the Flyers win.
"We've had great linebackers over the years here, and the special ones have that nose for the football," Chamberlin said. "And he is one of the best."
Schmiesing is smart enough to know he has help to go with what his brother calls "determination to be the best player on the field."
"Our coaches always put us in a great position and show us some key tendencies to look out for in the game," Ben Schmiesing said. "And it also comes with just that aggressive nature, the want to get to the football and everybody wanting to put in the effort every day."
Schmiesing learned what it means to play football at Piqua under coach Bill Nees. His brother Jack learned it first and Sam is learning it now. Before them their dad, Chris, learned it at Piqua when Nees was an assistant coach.
Schmiesing's next education in football came at Ohio State as a preferred walk-on.
"It definitely gave me a different perspective on football," Schmiesing said. "All the coaches there are extremely knowledgeable people, and my linebackers coach Al Washington was a great football mind. He had the type of personality that would definitely get you fired up every day. And just the things I learned, from technique to reading an offensive scheme to different defensive schemes, all those things I've been able to take with me and apply to my game and my skill set here at Dayton."
Some walk-ons never see game action, but Schmiesing played in three games, including one against Maryland in 2019. He played more than 10 snaps against the Terps and made a tackle.

"It's definitely a surreal moment to step onto the field," he said. "But to be honest, when you're a part of the program and that's all you've been about for two years, and you get the chance to get on the field, it's more of just thinking this is what I came here to do. Like, it's obviously a great accomplishment and a great feeling, but it's what I expected of myself."
Greatest memory? Not at all.
"My greatest memory? I think that's come here last year in the Davidson game," he said. "Just the surreal finish to the season, doing it with a bunch of seniors and a bunch of guys I'd grown really close with. It's stuff like that that makes it really special."
The Flyers' defense was at its best on the final day of the season, handing Davidson it's only league loss. Schmiesing recorded a team-high 19 tackles and recovered a fumble.
Still, the bonds with fellow OSU walk-ons remain strong. They have a texting group that lights up when they are watching each other play. Most of them are graduate transfers at other schools like Schmiesing. And they all keep up with Xavier Johnson, the former walk-on who is playing a role for the Buckeyes this season.
They were watching when Johnson made the winning touchdown catch against Notre Dame in the season opener.
"I was so happy for him," Schmiesing said. "We were all going crazy for him especially in such a big game."
Football, as much as it means to Schmiesing, is half of the equation at best. He takes the label student-athlete seriously. He graduated fifth in his class at Piqua. He was named an OSU Scholar Athlete as a freshman in 2018. He added Academic All-Big Ten in 2019 and Big Ten Distinguished Scholar in 2020.
Schmiesing left OSU with a business degree and transferred to Dayton in 2021 as a graduate student and started in seven games. The Pioneer Football League honored him as a first-teamer on the all-academic team, and CoSIDA (College Sports Information Directors) selected him to its academic all-district team.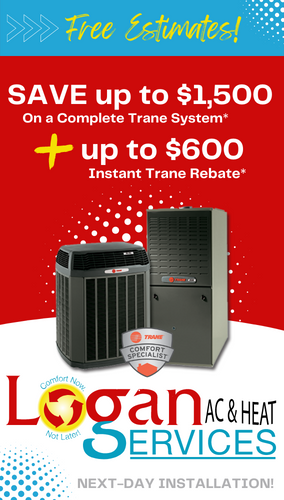 "I'm a very competitive person by nature, and I translate that to the classroom," he said. "I get frustrated with myself when I'm not doing as well as I think I should in the classroom. I always expect such high things out of myself."
Schmiesing thinks about the words of Chip Hare, Piqua's athletic director and a former UD basketball player.
"He used to always tell me I'm a great student who also happens to be a good athlete," he said. "Some guys are great athletes who are OK students, but being a student is something I've always prioritized. I know it's something that's going to stick with me through my entire life."
Schmiesing will play in six more college football games before graduation, but he's also thinking about someone else's future. Sam is being recruited by Dayton and similar schools.
"He's advocating pretty hard for UD," Sam said. "He talks about Ohio State and the experiences he had but that it's hard to truly have a bond with a team that's so big. He's selling me on how tight-knit Dayton is and how all the guys get along."
That's something Ben Schmiesing doesn't have to think about. He knows it.