In smacking around Michigan State 49-20, the junior quarterback had a lot of help from his friends in wideouts Marvin Harrison Jr., and Emeka Egbuka, and tailback TreVeyon Henderson.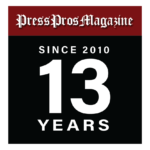 East Lansing, MI – By halftime, Michigan State spectators were funneling through the exits as if an evacuation order had been issued by the Ingham County fire marshal.
The head count wasn't all that great to begin with. Two sections in the east upper deck grandstand were nearly empty and there were plenty of unoccupied seats in the end zones.
Sparty had seen enough before the marching band strutted its stuff, and what a sight it was with Ohio State quarterback CJ Stroud, wideouts Marvin Harrison Jr. and Emeka Egbuka and tailback TreVeyon Henderson buzz-sawing through a defense that had no chance.
The result was a rear end-spanking 49-20 victory for the nation's third-ranked team on a crisp, blowy Saturday afternoon before a crowd of 72,801 at Spartan Stadium.
"Across the board, our guys just played strong,'' Buckeyes head coach Ryan Day said. "Overall, we played good football on the road. . . certainly not perfect. It's great to get this one on the road and get to the bye week.''
Stroud was 21 of 26 for 361 yards and became the first player in Big Ten history to throw for six touchdowns three times in a season.
Nothing got inside his head on this day, including winds blowing hard from the north and west that had the stadium flags taught and moving in all directions.
A 32-yard pick six by Michigan State cornerback Charles Brantley that tied the score at 7-7 with 8 minutes, 32 seconds left in the first quarter didn't rattle him.
"It's next play,'' Stroud said of the mix-up with Egbuka. "It's always about the answer.''
Day noticed the calm in Stroud's eyes when he came to the sideline.
"It didn't start the way we wanted on offense, but nobody panicked at all,'' he said. "I thought he embraced the day.''
On his six-touchdown pass trifecta, Stroud said, "It's a blessing, man. It's not just me. It's my line, it's my receivers catching the ball and it's my running backs toting the ball.''
Star slot receiver Jaxon Smith-Njigba did not play for the third straight week because of a hamstring injury.
What will Ohio State look like with him?
"I don't think we really have a limit,'' Stroud said. "I'm interested to get Jaxon back to see where we're at full strength.''
Egbuka caught five passes for 143 yards and one score and Harrison seven balls for 131 yards and three touchdowns.
Could there be a competition between the duo for the best statistical game?
"Every time he scores a touchdown, I'm the first one in his face,'' Egbuka said. "It's a friendly competition.''
Three of Harrison's receptions were NFL worthy, a 19-yard touchdown catch on a back shoulder throw at the front pylon, a 32-yard over-the-head catch along the sideline to the MSU 30 and another 19-yard score.
The last catch came with Harrison moving backward bearing down on a front pylon with a defender breathing on him.
Wait, there's more. He caught the ball inches above his right instep.
"I was just talking to coach (Brian Hartline) and we talk about being aggressive at the catch point and using my size and strong hands,'' Harrison said. "It's just practice. I do surprise myself sometimes. But you do have to have confidence that you can make plays anytime.''
The downer of the day was Henderson leaving after the first play of the third quarter when he was upended at his 3-yard line by Brantley. He limped off the field, had his helmet taken away and watched from the sideline.
At that point, he had run for 119 yards and one touchdown on 19 carries.
Staying healthy has been his bugaboo.
The coaching staff had to get creative with tailback Miyan Williams not making the trip because of injury. Third-string back Dallan Hayden ran for 70 yards on 14 carries. Part of it was using receiver Xavier Johnson as a back. He ran three times for 23 yards.
Day said Henderson could have played on had the game been closer.
Of Johnson, he said, "He's a weapon for us.''
What would the team be like if everyone was healthy?
"I feel it's rare in this today's day and age where you play with a full deck,'' Day said. "These things happen.''
Defensively, the Buckeyes gave up just 12 first downs, had eight stops on 11 third downs and gave up 202 yards. Michigan State had 7 rushing yards.
Ohio State's pass rush came through like a landslide with freshman tackle Mike Hall getting 2 ½ sacks, linebacker Tommy Eichenberg making eight tackles and safety Lathan Ransom having an interception.
Hall was used mostly on third down. The big man was modest – almost sheepish – talking about his production.
"We just came in here just trying to dominate,'' Hall said. "(We came) off that win (against them) last year was a blowout and we wanted to do the same thing.''
Eichenberg elaborated on Hall's true value.
"He's really disruptive as a pass rusher,'' he said. "The (offensive) line focuses on him and that frees up other people, too.''
One negative was cornerback Cameron Brown, fresh off the injury list, getting two pass interference penalties and another for a horse collar. He was benched briefly in the second quarter in favor of JK Johnson.
Day said that Brown and fellow corner Denzel Burke, who have been burned quite often, mostly are in position but haven't been able to finish plays.
"We have the right guys there,'' Day said.
The tone of the game was set when Ransom outran an overthrow by quarterback Payton Thorne to intercept at his 1-yard line with 13 minutes, 10 seconds remaining in the first quarter.
The Stroud Show got into stride quickly. Egbuka ran 16 yards on a jet sweep, Henderson ran 26 yards and Egbuka caught a 24-yard pass that went to the Michigan State 16.
Two plays later, Stroud hit Harrison for a 19-yard touchdown.
The pick six, a 32-yard return by Brantley, had to anger Ohio State. On the next series, the offense went 75 yards in three plays, the ending being a 69-yard catch and run by Egbuka.
A 51-yard hookup from Stroud to Julian Fleming made it 21-7. That drive went 98 yards in eight plays.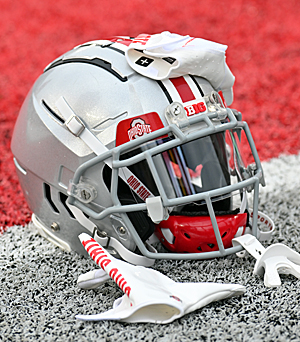 Michigan State went 75 yards for a touchdown, an 18-yard catch by Jayden Reed, but the possession was aided by 40 yards worth of Ohio State penalties. The extra point was wide.
Then came more thunder from the Buckeyes with a 75-yard touchdown drive. Henderson capped it with his 2-yard run to make it 35-13.
The score was 35-13 at halftime after Henderson snatched a 28-yard touchdown on a slant with 1 minute, 20 seconds left.
The best was yet to come for Henderson. His third touchdown was a pro move when, running backwards near the front pylon of the end zone, he caught the ball inches from his left instep.
That made it 42-13.