As good at his craft, and as genuine in his regards for others as they come, Dayton's Rick Chamberlin is a dying breed in culture of contemporary college coaches.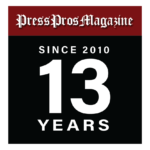 Indianapolis, IN – If there was any greater shock than how the University of Dayton played against 2-2 Butler in Saturday's 31-0 shellacking at Sellick Stadium in Indianapolis, it was the professional grace, courtesy, and willingness of Flyer coach Rick Chamberlin in his comments, post-game.
First, that he had something to day, at all.  Dayton was that bad, breaking a college record streak of 501 consecutive games in which they had not been shut out by an opponent.
Now that record is not so dubious, just unique.  Since 1976 – 46 straight years – the Flyers had found a way to score at least once during a football game – even in games in which they had been beaten far worse than 31-0.  They fell 55-3 at Southern Illinois last year, but at least they scored.
"Hey, you made it,"  Chamberlin said with a tone of surprise.  "But I'm not sure why?"
Somehow, someday, there has to be a heaven for coaches like Rick Chamberlin who are that willing to 'own it' – talk about it honestly, and face the facts of a bad performance like he did following Saturday's loss.  In my game story I think I wrote that the Flyers' offense was as questionable as US foreign policy.  And defensively, they were running to catch up all day, as well.  Big Rick didn't attempt to put lipstick on the pig.
"There isn't much to talk about,"  he said on his own.  "Except if you want to talk about how bad we were."
What?  You came out to say that?  And without someone waiting for an hour, or wondering if you'd show up at all?
"I appreciate you guys coming,"  he would say later as we concluded, before he gathered his things and headed for the bus back to Dayton.
Seriously?
Yep, seriously, Rick Chamberlin is a breed all to himself in today's world of self-absorbed people.  There's nothing counterfeit about him.  He knew we were there, and he wasn't going to make someone else's day worse just because his own day had sucked.
"Today was as bad as this team can play,"  he added, not mincing words, as if rinsing with words could somehow make it go away.
"We didn't execute.  We didn't even block and tackle…and that's something we've been doing well since the first game.  Butler was ready for us.  They had a good plan.  They believed in what they were doing and if you don't show up ready for a team like that, then today is what's going to happen."
Chamberlin is a Springfield, Ohio guy, a graduate of Springfield North back when there was a Springfield North, who then played football at the University of Dayton back in the 70s (1975 – '78) as a defensive lineman.  He still holds the Dayton record for tackles in a career (419) as well as tackles for a season, 152 in 1978.  After graduating he just stayed at Dayton, serving as an assistant coach for 28 seasons before succeeding Mike Kelly as head coach after Kelly stepped down following the 2007 season.  His record of consistency in past 14 season has been his hallmark – Pioneer Football League titles, PFL Coach of The Year awards, the occasional NFLer (Adam Trautman), numerous Academic All-Americans…and All-American people…turned out by a school that doesn't award scholarships, just award-winning people.

There is no more genuine, no more honest, and no more affable personality in college football than Chamberlin.  Whether talking about the good, or the bad, he's always the same.
"I was discouraged by what I saw today,"  he said with a nod of head, Saturday, summing up the obvious.  "I told them that in the locker room.  But we're going to learn from this.  Oh yes, we're going to learn how to execute better.  Because we're going to win in the PFL."
We didn't talk that long.  No need.  As the man said…there wasn't that much to talk about!
"Have a safe trip back,"  he smiled, sticking out his hand.
The irony?  Rick Chamberlin genuinely appreciated someone showing up to write about a day he'd just as soon forget.  But he won't.  They're going to learn.  They're going to win games in the PFL.  He's a football man…and a good man, at that.
Like few others!