Steeled by the painful lessons from a two-week-old defeat, Tippecanoe reached down and found enough to rally past Piqua and end an extended streak of frustration against its MVL Miami Division rival.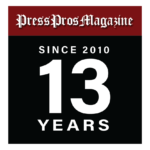 Tipp City, OH – The nagging disappointment from Tippecanoe's only loss lingered longer than ideal, which is always the danger when defeat arises in the most painful way possible.
Head coach Matt Burgbacher never stressed much about that, though, assured his team possessed both the maturity and moxie to live a little bit in the past and still grow considerably from it at the same time.
That instinct played out before him Friday night at City Park in the Red Devils' riveting second-half comeback to a 23-20 victory over Piqua in a matchup of 6-1 teams locked atop the Miami Valley League's Miami Division.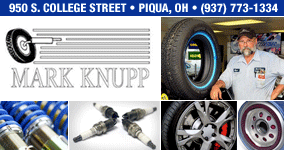 "This one kind of gets the weight off our back, beating Piqua," Burgbacher said. "We haven't done that since 2015, and it took a lot of perseverance to get it done."
Coincidentally – or maybe, not – Tipp put this one away with a flip of a vaguely-familiar script straight from its 27-22 loss at Xenia a fortnight ago.
Down 20-0 in that one, only to lead 22-20 and then lose in the final minute, Tipp this time fell into a 20-13 hole early in the third quarter before making every necessary play in every aspect necessary.
You want special teams…the Red Devils used Jackson Kleather's third field goal in as many attempts and a blocked Piqua extra point by Carson Robbins to gain an edge in the kicking game.
You want defense…Tipp held the Indians scoreless over the final 19:38, forced a crucial fumble that triggered a game-winning drive and forced a three-and-out on what proved Piqua's final possession with five minutes left.
You want offense…the Devils drove 64 yards for the go-ahead, and eventual game-winning, score, then ground the final 4:22 off the clock even though Piqua had three timeouts and its own talented kicker in Jackson Trombley poised to force overtime.
He never got the chance, thanks to Tipp quarterback Liam Poronsky converting a third-and-11 at the outset of that clock-killing final drive with a 14-yard throw to Stanley Clyne.
Running back Xavier Jones converted the other third down on the march, powering for five yards on third-and-three, similar to how he rolled around right end to hand Tipp its 23-20 advantage with a seven-yard scoring run with 5:06 left.
"You definitely learn a lot from losing, and we learned a lot from our loss two weeks ago," Poronsky said. "To be able to go back and look at that game helped us playing in another tight game tonight. It really helped us."
The defeat at Xenia didn't feel so fantastic at the time, of course, but losing in the manner Tipp did never will, unless it ingrains an angry resolve that rejects a repeat of such heartbreak the next time it beckons.
"We learned a ton that week about our team," said Burgbacher, whose Devils have now beaten Troy and Piqua in consecutive weeks to lead the Miami at 6-1, ahead of Piqua (5-2) and Troy (4-3). "We were right there in that one and Xenia is a very good team, as is Piqua a very good team.
"We needed a little bit of everything tonight and we got it. Our kids could have caved, but they just refused to do that."
Some breaks you make, and some you take, whether of your creation or not.
While Tipp's all-around clutch play certainly brought victory within reach, Piqua provided an assist with two costly penalties on the Red Devils' final touchdown drive.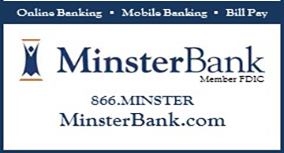 First, the Indians roughed Kleather when he punted after Tipp failed to get a first down on three plays following Lucas Merry's fumble recovery that ended a Piqua drive at the Devils' 40 with 9:45 to go.
Although only a five-yard penalty, it converted a fourth-and-four into a first down, after which the Indians' horse-collared Poronsky to the ground following the next play to add 15 more yards to Tipp's momentum.
Now at the Piqua 42, Tipp never faced so much as a single third down the rest of the drive before Jones crashed across from the seven-yard line and Kleather banged another point-after through the uprights.
His 34- and 47-yard field goals in the first half preceded Poronsky's 34-yard touchdown pass to Clyne that pulled Tipp within 14-13 at halftime.
The Indians claimed that advantage thanks to Colten Beougher's 21-yard touchdown reception and Ky Warner's two-yard scoring run.
Sam Schmiesing barged across from three yards out to end Piqua's first possession of the second half and boost the Indians' lead to 20-13, a margin that prevailed after the blocked PAT.
In addition to his TD, Schmiesing was a beast on defense with 16 solo tackles.
Quarterback Brady Ouhl finished 15-of-21 for 183 yards and one TD.
Dre'Shaun Roberts led Piqua's receiving corp with eight catches for 74 yards, while Ky Warner's 23 carries yieleded 73 rushing yards.
"Whenever you lose, you always look back and wish there were some things you'd done differently," Piqua coach Bill Nees said. "On the roughing call, it looked like our guy got thrown into the punter. That seemed pretty obvious. I don't know what you can do about that."
The Indians were hoping a flag thrown after Kleather's point-after provided the winning margin for Tipp, apparently on Burgbacher for protesting the lack of a roughing call, would give their next drive a 15-yard boost.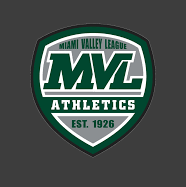 Instead, after the referee and Tipp's head coach commiserated, the official waved off the flag.
Jones finished with 95 yards on 25 carries, while Clyne had five catches for 74 yards, with each scoring a TD. 
Poronsky knitted it all together with 586 rushing yards and 179 passing via 22-of-29 success.
"When it's time to make plays, our playmakers show up and make plays," Poronsky said. "That's our team. We're full of playmakers. When the time comes, the moment isn't too big for anyone. We all show up."