Fast-starting Dublin Jerome used an effective short passing game and an inspired defense to bottle up Olentangy Berlin 17-7 and run its record to 7-1.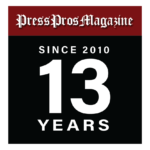 Dublin, OH – There can't be a more polarizing high school football team in central Ohio than the Dublin Jerome Celtics.
Legions of coaches, scouts, reporters and fans have maintained, with all due respect, that Jerome is not quite as impressive as its 7-1 record would suggest … certainly not in comparison with the caliber of recent big-school area powers such as Pickerington Central, Upper Arlington and Olentangy Liberty that have reached the state final four.
Only one of the Celtics' wins have come by more than 10 points, with three being decided by a mere field goal.
Drew Pasteur, department chair of mathematical and computational sciences at the College of Wooster, authors a popular website, Fantastic50.net, using power ratings to project game outcomes and potential playoff seedings. Heading into Friday's action, Pasteur rated Jerome 11th out of 18 teams in Division I, Region 2.
On the other end of the spectrum, based largely on the fact that Jerome sat atop the region with the second highest computer point total (21.35) in Ohio, the Celtics were ranked eighth in the most recent Associated Press state media poll. Since computer ratings take into account only wins and the quality of those opponents – not margin of victory – Jerome's resume' looks considerably more impressive. The Green and Vegas Gold own wins over a one-loss team and three two-loss teams.
Homecoming Night provided much of the same for Jerome, which coupled an impressive start with a ho-hum, but workmanlike, second half to carve out a 17-7 win over Olentangy Berlin. The win forced a four-way tie in the Ohio Capital Conference Cardinal Division between Jerome, Berlin, Marysville and Thomas Worthington.
"All I can say is that our kids just keep finding ways to win," Jerome coach Brett Glass said. "Despite all the injuries we've sustained, we're 7-1 with two games left to go and that speaks volumes for the resiliency of these kids."
Just a week after getting gouged for 400 yards on the ground in a humbling 49-28 loss at Marysville, Jerome did an about-face with a fantastic defensive effort against a Berlin attack keyed by playmaking quarterback Harrison Brewster.
With hybrid linebacker/end Derek Hole, lineman Brady Lockwood and linebacker Brady Sestili leading the charge, Jerome limited Berlin to just 49 yards on 21 carries. The trio combined for five tackles-for-loss.
"Everyone just did their job," Hole said. "Our focus was on their quarterback because they lean heavily on him. After what happened to us last week, our defense came in tight tonight and we really locked down."
While Marysville's run-oriented scheme is dramatically different than Berlin's spread offense, Glass was confident in the Celtics' game plan coming in and the players executed it well.
"Our defensive line just played tremendous tonight," he said. "Their quarterback is very good at turning bootlegs, scrambles and broken plays into big gains. We tried to approach it in a disciplined manner to stay at home and not let him get into open space. Our defense was playing so great, we kind of leaned on them in the second half. Maybe we got a little too conservative because we had such faith in the way that unit was playing."
Jerome (7-1, 2-1) came out smoking on offense, marching 80 yards in nine plays on the game's opening drive. Quarterback Zakk Tschirhart competed 5 of 5 passes in the drive, capped by an 11-yard touchdown connection with Marek Tzagournis.
The Celtics' second drive culminated in a 30-yard field goal by Carter Holden to make it 10-0.
Late in the first half, Jerome needed just five plays to cover 76 yards for another score. Tschirhart hit Tzagournis for 42 yards, setting up an 8-yard connection with running back Luke McLoughlin for a TD.
"They played a true cover-three with a linebacker and we worked hard to get between that hole or hit a secondary receiver underneath," Tschirhart said. "We knew we could have success with it. Everything was clicking tonight. After what happened last week, it gave us a big boost to come out and score on the first drive of the game. That really set the tone, and then our defense took over."
Jerome outgained Berlin 240-75 in taking a 17-0 halftime lead.
But Berlin (5-2, 3-1) has carved out a niche for second-half dramatics, and a 22-21 come-from-behind over Jerome in 2021 had to be in the back of the Celtics' minds.
Brewster completed four passes on a 78-yard drive, capped by a 3-yard hookup with Evan Fabrizio, to cut the deficit to 17-7 with 4:28 remaining in the third quarter.
Now with the momentum, Berlin marched into Jerome territory again midway through the fourth quarter. But Kyle White intercepted a long pass by Brewster near the sideline and returned it 51 yards to effectively kill the Bears' hopes.
"Honestly, this was eerily similar to the way last year's game went, but the defense lifted us all night," Tschihart said. "This was huge win for us."
Tschirhart completed 22 of 26 passes for 214 yards. Tzagournis made 10 catches for 107 yards. In his first action back after sustaining a high ankle sprain three weeks ago, McLoughlin rushed for 102 yards on 22 carries.
Ravaged by injuries of late, Jerome learned earlier in the week that All-Ohio defensive lineman Kyler LaRosa was lost for the season with torn knee ligaments.
"I told the guys in practice this week that we can't let Marysville beat us twice," said Glass, referring to a potential letdown after the defeat. "The kids responded and really played with an edge tonight."
Brewster completed 15 of 32 passes for 174 yards, but managed just 25 yards rushing. Defensively, Aiden Eviston recorded 3.5 tackles for loss and two sacks for the Bears.