The Dayton Flyers played poorly at Butler, and paid for it with their first shutout loss in 501 games, dating back to 1976.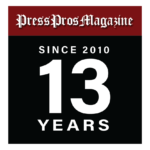 Indianapolis, IN – Outside the visitors locker room University of Dayton football coach Rick Chamberlin shook his head Saturday and said as little as possible about the obvious.
"There not a lot to talk about, except about how bad we were,"  said Chamberlin.
This, on the heels of the Flyers worst loss since September 18, 2021, when they here disassembled by the Southern Illinois Salukis, 55-3.  Saturday, Dayton not only lost to Butler, 31-0, but more, that loss ended the longest streak of playing without being shut out in college football – 501 games, dating all the way back to 1976.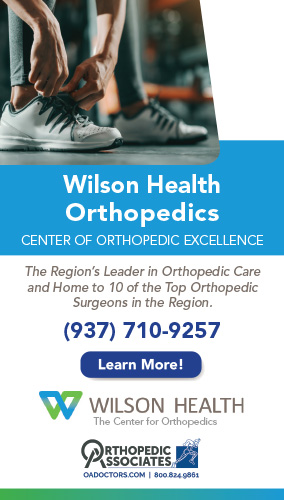 "Today was the worst that this team could play,"  Chamberlin added, his eyes red with frustration.  "In every area you can speak of…we didn't execute.  We didn't even block and tackle, and that's what we've been doing well, since the first game.
"But Butler had a good plan, and we knew that going in.  They were ready for us.  Their kids believed in what they were doing, and if you don't get on them, then today is what's going to happen."
How lopsided was it?  The defense couldn't get off the field, and the offense was about as questionable as US foreign policy.
Butler outgained Dayton 444 to 328 in total yards, but a lot of Dayton's yardage amounted to ground gained in the fourth quarter during mop-up time with backup quarterback Shane Hamm.
Butler quarterback Bret Bushka completed 25 of 29 pass attempts for 338 yards and three touchdowns, compared to Dante Casciola's 15 of 24 for 178 yards.  Hamm hit on 2 of 7 for 41 yards.
Butler rushed for 106 yards.  Dayton rushed for 109, but none of those yards came at a timely juncture…to extend a drive on third down, for instance.  Dayton was 6 of 17 on third down conversions, compared to Butler's 11 of 15.  Running back Jake Chisholm carried the ball 15 times for just 50 yards, his long for the game…12 yards.
Another omen?  Kicker Sam Webster has been as good as they come in the last two years.  Saturday, he missed on efforts from 44 and 34 yards, both in the first half.
Butler scored at 9:28 of the first quarter on a 29 yard field goal by Luka Zurak.
They added in the second quarter on a one-yard pass from Bret Bushka to Cameron Heald and led at the halftime break, 10-0.
In the third quarter they hit with Heald again, 17 yards from Bushka at 8:01 to extend the lead to 17-0.
With two minutes left in the third quarter they literally broke Dayton's back with a 95 yard drive, scoring on a four-yard run by Bushka to push the lead to 24-0.
The Bulldogs finished the shutout at 11:10 in the fourth quarter on a 75-yard bomb from Bushka to wide receiver Tyler Adams to go up 31-0.
In summary, Butler outplayed Dayton in every facet of the game.
They controlled the line of scrimmage.
They were quicker, eliminating any chance for a pass rush by Dayton's defensive front as Bushka got rid of the ball fast, and accurately.  Dayton defended the pass all day by chasing down receivers who were already five yards down the field.
On offense, the offensive line struggled for consistency, and Dante Casciola was forced to scramble all day because the Flyer receivers couldn't get separation…partially for the fact that the Flyers' redshirt freshman simply held the ball too long, looking for that separation.
"No question he waited too long,"  Chamberlin confirmed.  "I thought he bailed too soon in the first half…had he stepped up in the pocket he might have found an open guy.  And in the second half he just rushed some throws.  He's gonna' learn."
As they all will, because Chamberlin had already identified his checklist mentally before boarding the bus back to Dayton, even without benefit of having seen the game films.
"I'm discouraged by what I saw today,"  he concluded.  "I don't fault the effort, because even when we were down 24-0 in the fourth quarter guys were out there still trying.
"But I was discouraged with our execution.  And I told them in the locker room that the films are going to be painful to watch on Sunday.
"But we're going to learn…we're going to learn how we have to execute, whatever our position is.  We're going to win in the PFL (Pioneer Football League)."
Dayton falls to 3-2 on the season, and travels to Poughkeepsie, New York next week for a noon game with Marist.  Marist, as of Saturday's action, was 1-3 on the season.
Butler improved to 3-2 after back-to-back losses to South Dakota State and Davidson.
The incredible shutout streak gone, the Flyers quietly boarded the buses for the trip across I-70 and back to Dayton.  Home never looked so good!