The Buckeyes will go after a ninth straight victory against Michigan State in East Lansing with their relishing the role of playing the part of villains in the 74,000-plus seat stadium.  Mark Znidar previews OSU vs. Michigan State.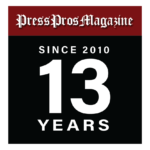 Columbus, OH – The last time Ohio State played football inside 74,866-seat Spartan Stadium was in 2020 when the head count was 74,500 or so people less than a sellout because you-know-what was busy knocking the nation to its knees.
Head coach Ryan Day wasn't in attendance for because he tested positive for you-know-what in the days before the Buckeyes left for East Lansing, Michigan.
It was so quiet during the game that the voices of players and coaches were picked up by the microphones for the television broadcast.
The result was a 52-12 victory under defensive line coach Larry Johnson as Day's stand-in.
Third-ranked Ohio State (5-0) will be out of luck Saturday when it comes to having just a few spectators hollering naughty words, crude putdowns or just saying we hate you. Tens of thousands of spectators wearing mostly green will be ready to make some noise.
Michigan State (2-3), which has been a resounding disappointment under $9.5-million head coach Mel Tucker, will play host for the 4 p.m. kickoff. ABC will broadcast.
Head coach Ryan Day said that linebacker Tanner McAlister and safety Cameron Martinez "have had a good week of practice," but didn't guarantee that they would play after being dinged up. He is "hoping" to get tailback TreVeyon Henderson backed.
The Buckeyes will be playing for the first time away from Ohio Stadium. For five weeks, they had 104,000-plus people telling them how much they love and adore them.
Now, they are the enemy.
"I'm pretty excited for that, the first one of the year, to kind of be the bad guy in the arena," center Luke Wypler said. "It's always nice to kind of be the villain."
His team is going for a ninth straight victory at Spartan Stadium. The last times MSU defeated a Top 5 Buckeyes team came in 2013 in the Big Ten championship game and in 2015.
Both Ohio State losses cost the team a spot in the playoffs.
Day is eager to find out what his men are made of in that environment.
"I think our guys have played in hostile environments before, but it has been a while," he said of last season's Game 12 loss at Michigan. "Any time Ohio State goes on the road, they are the villain. When we go on the road here, it's not going to be any different."
He said leadership must come from "the older guys.''
"We've got to show composure and focus,'' Day said. "There can be a lot more distractions on the road.''
It doesn't help that the visiting team's roster is limited to 74.
These bus and airline trips can bring a tightly bonded team even closer.
Tight end Cade Stover talked about having euchre games with a number of teammates. His girlfriend also gets involved.
Expect more of those game going to and from this game.
Wideout Marvin Harrison Jr. enjoys packing his bags for these overnighters.
"I think definitely outside of football we're bonding with each other, the hotels, the bus rides, the plane rides,'' he said. "Just traveling together and having conversations (helps the bonding). That's a big part of helping our chemistry on the field.''
But this is a business trip and Ohio State will find out more about itself if Michigan State puts up a fight.
"We're going to see how well we're gelled together – if we're really as tight as what we are,'' Stover said. "I think we are. When things go bad on the road, it's easier to get bickering at each other and stuff like that. But I think we have a really great team. I don't think that stuff's going to happen."
Let's get back to the leadership of the veterans that Day was talking about and discuss defensive lineman Zach Harrison.
Harrison was a menace for Rutgers in a 49-10 victory last week playing tackle rather than his customary end. He got a hand on a pass that was intercepted by linebacker Steele Chambers and caused a fumble that was recovered by tackle Mike Hall.
Defensive coordinator Jim Knowles thinks Harrison's speed and athleticism can cause problems for the offense. At end, he has been solid but unspectacular after coming to campus as a five-star from Olentangy Orange High School.
"I think it's great,'' Knowles said. "It's great for him, it's great for his future, it's great for our defense and it gives people something to think about, too, and plan for."
The position switch as a true senior is okay with Harrison. He does not have the ideal physical makeup for the interior in being too tall at 6 feet 6 and too light at 272 pounds.
What can make him a problem is quickness and length.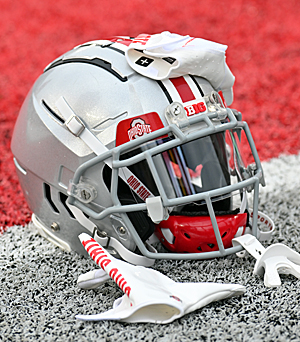 "I told Coach J I like it,'' Harrison said of Johnson. "If he wants to put me in there, I have no problem going and rushing at three-tech. I just told him I like it and I'm willing to do it and work on it a little bit at practice. Little one-on-ones (battles) at three-tech.
"It's a little different. It's not as much space, but I definitely like doing it, and I definitely want to continue doing it. But I've got to get reps in practice at it to perfect my craft because I have countless reps rushing at end and on tackles, and I don't have as many rushing on the guards. So that's something that I'm continuing to work on and I'm excited about."
Wypler has had to deal with Harrison's speed in practice on one one, and his vote would go toward him playing inside as much as possible.
He said Harrison has been a handful in practice.
"It's just a disadvantage all around," Wypler said. "I'm not the biggest guy in the world, but he puts his arms on me, and I'm sitting there trying to wave out like, 'Come on, get a little closer.' It has not really been fun in practice, but it should be fun for him on Saturdays."