Tipp extended its record to 18-1, and a perfect 16-0 in MVL play, beating Troy in straight sets Thursday to reclaim the 2022 outright conference title in volleyball.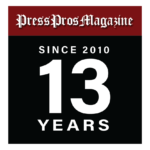 Tipp City, OH – Howard Garcia was pleased with how they handled it – how his 2022 Tipp Red Devils handled the rematch with Troy to decide the outright league champion Thursday night in volleyball.
Having played the first match with Troy almost a month to the day (Sept 8), they made short work of the Trojans, winning in straight sets, 25-19, 25-18, and 25-17, showing improved focus, patience, and an ability to control game circumstances over their first meeting with Troy back in September, a month ago.
"When we played them the first time they had prepared for us, and the control of the ball was not there,"  said Garcia.  "But tonight we prepared the same way, they made some changes, but their changes didn't work for them because we were able to control the ball better.  We were able to apply pressure.  We controlled our emotions tonight, and when you can control your emotions you can apply the skills that you're taught, and when you can do that you make better decisions attacking-wise."
Volleyball rarely seems that easy and straight-forward to understand, but Garcia's Red Devils were so efficient Thursday that it looked like the most plausible of explanations.  Tipp looked like the aggressor – calculated in their actions.  Troy appeared to be scrambling through the match.
The Trojans, however, got off to a positive start in the opening set, jumping out to an 8-5 lead.  Tipp, however, got back into the game on the strength of its serving and quickly erased that lead with 17-6 run that saw them run out to a 22-14 lead.  Troy answered, going on an 8-0 run of their own to cut the deficit, but Tipp's defense saved some late points, their serving pinned Troy down, and the Devils cruised through the final three points to win 25-19.
They continued to pin Troy in the second set as the Trojans struggled to receive serve, to pass, and hitting errors were simply too much to overcome.  Troy coach Michelle Owen used her timeouts to attempt to regroup, but whatever adjustments she made Tipp seemed to counter, eventually winning 25-18.
This is a rivalry that goes back to the GWOC days, Troy and Tipp battling for the conference title in volleyball, and it drew a boisterous student following for Tipp, who coming off a football victory last Friday, and a soccer victory earlier in the week, let the much smaller Troy student contingent know about it.  Tipp picked up in the third set where they left off in the second, changing speeds, picking the Trojan defense apart by dropping shots where there were no defenders.  Troy was scrambling, 'out of system', and Tipp easily closed out the match, 25-17.
"We've improved our blocking a lot since the first match with them,"  added Garcia.  "We blocked a lot of balls tonight that took a way their good shots.  That allowed us to play better defense.  They focused tonight on having a pair of defenders on Olivia Gustafson, and that allowed our outside hitters to be by themselves, and I think that was a big difference.
"Our servers were really good on hitting the zones that we wanted.  Even if they weren't 'aces' we were breaking them down, and of course when you start blocking…and their big attackers can't swing…that's where the game is defined."
Tipp, a team with seven seniors on its roster, spread the attack around, playing Garcia's brand of volleyball as well as one could ask, nineteen matches into the season.  They improved to 18-1 for the season (their lone loss coming to Bellbrook on Sept. 10), and will finish their regular season schedule next week with dates with Chaminade-Julienne, Sidney, and Butler.
Troy dropped to 14-6, overall, and 14-2 in Miami Valley League (Miami Division) play.
Volleyball matters with these two programs, a matter of expressed pride, and the win enabled Tipp to reclaim the title which Troy won outright just a year ago.  And with the OHSAA tournament draw coming this Sunday, Garcia was optimistic about the Red Devils chances to get off to a good start in the 'second season'.
"There are two good teams in that draw, Kenton Ridge and Ben Logan, they're good, well-coached, and I haven't seen them play.  But our record shows, and our demeanor shows, that we're the best team.  I think we should get the first seed.  But again, getting the first seed is one thing, what's determined is how you play when you get on the floor."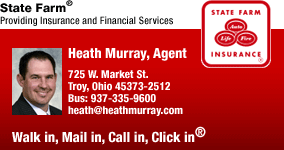 Garcia is an interesting dude, an excellent promoter of the sport of volleyball, and to no one's surprise…an even better promoter of 'Tipp' volleyball.
"I always say that we're the smallest school in this league,"  he reminds.  "And we're able to compete with not only decent teams within our conference, but also with decent teams with bigger populations at other schools.  People don't realize that, but the kids take a lot of pride in that.
"But they also know how important it is…to play at the best of your abilities, disregarding if you win or you lose.  Tonight they played their best, and we came out on top."