Only five games determining OCC Division champs, there's no time to waste as the third of those contests lies ahead of contenders and pursuers with no margin for error.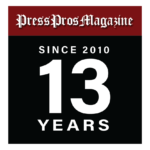 Columbus, OH – An array of consequential games on the last day of September helped shape the Ohio Capital Conference division title races, setting the stage for Week VIII outcomes that will chisel the picture a bit more and perhaps yield a clearer view of what's ahead.
Defending Cardinal champion Marysville showed itself unwilling of surrendering that crown willingly by knocking off the league's only remaining unbeaten, Dublin Jerome.
That 49-28 domination shows the Monarchs have designs on holding their title, but upstart Thomas Worthington heads for Union County with a different idea on its mind.
Don't count out Jerome just yet, of course, particularly if it can rebound and knock off visiting Olentangy Berlin. The Bears, though, have a schedule that provides control of their destiny should they run the table over the final three weeks.
In the Central, long-time heavyweights Dublin Coffman and Hilliard Davidson finally yielded first place to someone else – Upper Arlington – last season after one or the other claiming the previous 17 division titles.
The Coffman-Davidson winner Friday night in Dublin will have the top spot all to themselves with two weeks left in the season.
A 9-1 mark last week raises the season's total to 51-23.
Olentangy Berlin (5-2, 2-0 Cardinal) at Dublin Jerome (6-1, 1-1 Cardinal) – The Celtics ran into Marysville's meat-grinder and allowed 420 rushing yards a week ago. That's what Jerome would like to do, but an injury-depleted running back depth chart has made it impossible of late.
Luke McLoughlin has missed three weeks with a high ankle sprain. He's questionable for the Celts, while Berlin have pair of rushing threats in QB Harrison Brewster and Mason Ziegler who are both hovering around 600 yards on the season.
Berlin gets caught looking ahead to next week's game against Marysville and Jerome will take advantage.
Thomas Worthington (5-2, 1-1 OCC Cardinal) at Marysville (5-2, 2-0 Cardinal) – Worthington is on the cusp of some major achievements under third-year coach Mike Picetti, needing one more win to clinch its first winning season since 1999.
The Cardinals haven't beaten Marysville in their last nine tries over the past 19 years, but they broke a string of futility dating to 1998 last week with a win over Olentangy.
The Monarchs won't let Cards QB Will Cooper have the ball long enough to flash the skills that have fed his 2,255 passing yards and 27 TD passes.
Hilliard Davidson (4-3, 2-0 Central) at Dublin Coffman (5-2, 2-0 Central) – If you're looking for offensive fireworks, find another game. But if you like hard-nosed, physical competition with ample history behind the rivalry, this will be worth the ticket price.
Coffman QB Quinn Hart is his team's leading rusher with only 403 yards. TD specialist Carson Cox has scored 12 times. Davidson's Wing-T rolls behind sophomore Keevin Gibbon, who carried on more than half the Wildcats' plays and gained more than half their yards last week.
First team to 10 points wins this one, and it will be Coffman.
Dublin Scioto (2-5, 2-2 Capital) at Delaware Hayes (5-2, 2-2 Capital) – Hayes has more than twice as many wins as the collective victory total – two – of the teams Scioto has beaten. The Irish have never lost to Hayes, and have won the last two in the series by a combined 66-0. That's a lot, and quite ample, motivation for Hayes to get revenge.
Big Walnut (6-1, 3-1 Capital) at Westerville North (3-4, 1-3 Capital) – The Eagles continue to hope Westerville South, which won their showdown three weeks ago, stumbles and lets them back into the division race. North has lost three straight since starting 3-1. Big Walnut is the wrong opponent when hoping for that streak to end.
Olentangy (3-4, 0-2 Cardinal) at Hilliard Darby (3-4, 0-2 Cardinal) – Somebody gets off the schnied and it figures to be Darby, given that its four losses have come by a combined 14 points. The Panthers will end their frustration thanks to a big night on the ground.
Upper Arlington (5-2, 1-1 Central) at Olentangy Orange (3-4, 0-2 Central) – UA uncharacteristically allowed a 14-point second-half lead to slip away at home in its overtime loss to Liberty last week. The Bears went for two after matching Liberty with a score in the extra period. It won't be that close this week, with Orange pulling the upset.
Hilliard Bradley (3-4, 0-2 Central) at Olentangy Liberty (3-4, 1-1 Central) – Bradley's fast 3-0 start has faded in a flurry of close losses, so Liberty has much more momentum given its overtime upset of Upper Arlington last week. The Patriots are hard to figure, given that each of their wins have come against teams currently 5-2. Bradley doesn't fit that profile, but Liberty will take it.
Gahanna Lincoln (6-1, 2-0 Ohio) at Westerville Central (2-5, 1-1 Ohio) – The Lions hammered Central twice last season and have the firepower on both sides to do it again. Diore Hubbard will get his 100-plus yards rushing and at least two scores, while the stingy Gahanna defense will rule the day.
Listen to the Bruce Hooley Show from 11 a.m.-1 p.m. Monday-Friday on 94.5 FM in Dayton and 98.9 FM in Columbus.