It didn't take Paul Chryst's firing by Wisconsin to remind the head coach that there is pressure to win the Big Ten championship and national championship almost every season.  Mark Znidar writes from this week's Tuesday press conference.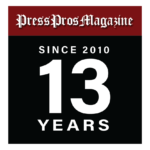 Columbus, OH – Reporters have done no coaxing, prodding or baiting in leading Ryan Day to comment many, many times that his job description as Ohio State head football coach is to win every single game.
The words haven't come out sounding like a pity party. In a weird way, the man actually likes it this way.
This is not breaking news at this university.
Predecessor Urban Meyer embraced that heavy weight, but it sure did age him. Jim Tressel might have felt the heat, but you never knew it. John Cooper found out that winning a lot of games wasn't enough if you didn't win "The Game" and the bowl games that mattered. Earle Bruce got fired because of too many 9-3 seasons. Woody Hayes coached three decades with that pressure, and he got a statue of himself put in front of the building that was named for him.
Day never needs a reminder that 15-0 is the desired outcome, but he received one Sunday when Wisconsin negotiated an $11 million buyout with Paul Chryst and told him to go away.
It didn't take much for Wisconsin to become tired of Chryst. In his first five seasons, he won 10, 11, 13, 8 and 10 games and four bowls. Two post-season wins came in the Orange and Cotton bowls.
Then the Badgers got bugged by COVID-19 in 2020 and went 4-3. That was thought to be an anomaly. Last season, the record was 9-4, no Big Ten West division title and a spot in the, ho-hum, Las Vegas Bowl.
This season has been a disaster in Madison with a loss to Washington State, of all people, and blowouts against Ohio State and Illinois. Illinois was the mother of all defeats in that it came against former Wisconsin coach Bret Bielema.
Remember that expectations at Wisconsin are a lot lower than at Ohio State. Heck, just winning the Big Ten feels like a national championship.
"I don't think it's any more or any less (pressure),'' Day said of the Chryst firing. "I feel that way every day when I wake up. We've got to win them all. That's not always easy to live that way, but that's just the way it is. That's just the way it goes. It is a tough profession.''
Day will not apologize for being uptight about every play of every practice and game. His white whale is a national championship.
Let's put this into perspective: Alabama's Nick Saban has won seven, count them, national championships, yet still carries the expression of someone with a peptic ulcer.
Why? He has to win them all because it's Ala-freaking-Bama, Don Hutson, Bear Bryant, Joe Willie Namath, Ken Stabler, Roll Tide and maybe even the Confederacy itself.
This week, the challenge for third-ranked Ohio State (5-0) is the first road game of the season against Michigan State (2-3) at 4 p.m. Saturday at Spartan Stadium. ABC will televise.
Do you think third-year MSU coach Mel Tucker is counting his $9.5 million-a-year, or thinking what the heck has happened in what was supposed to be another step forward? His team has been beaten 34-7 by Minnesota, 39-28 by Washington and 27-13 by, yikes, Maryland.
"That's exactly the way I wake up every game,'' Day said of knowing he must be perfect on the right side of the won-lost column. "You have to wake up running every day or someone is going to get you. That's just the way it is, and I think our team understands that. That has been our approach. Can we sustain it? That's the challenge.''
Just last week, he said his most anxious hours are Tuesday and Wednesday during practice because that's when he'll know if the Buckeyes are ready.
"The best part is when you execute it and put it on the field and it works in a game because you just think about all the work that has been done and you can enjoy it after the game. That's the best feeling. During (the game), it's not always that fun. (You are thinking), 'Is it going to work? Is it not going to work? What's the best angle? What's going to happen? Are they going to change the look? Is this guy going to win the matchup?' There are just so many variables that come into play.''
This, though, is what Day wanted. This is the big-time, and he leads one of the mothers of all bluebloods.
"(Pressure) is a good thing,'' he said. "We didn't come to Ohio State to be average.''
The majority of the questions concerned injuries to receiver Jaxon Smith-Njigba, tailback TreVeyon Henderson and cornerbacks Jordan Hancock and Cameron Brown.
Smith-Njigba has played only a little more than a half against Notre Dame and one quarter against Toledo because of a strained hamstring. Once again, he is listed as being day to day.
With Henderson, Day said that "we're anxious to get Tre back.'' Brown might be able to play against Michigan State. He was described as "dying to get back on the field.''
Hancock is at full speed, but will be held out until the Iowa game just to make sure.
No one expected Smith-Njigba to be out this long. Marvin Harrison Jr, Emeka Egbuka and Julian Fleming have come forward in a big way.
"Those guys have embraced it,'' Day said "It wasn't something we spent a ton of time on in the off-season, but some. Now it's on the field."
KNOWLES: BURKE "A TOUGH KID''
It has been a difficult season for true sophomore cornerback Denzel Burke after being a sensation last season.
He was burned so badly by Arkansas State receiver Champ Flemings that defensive coordinator Jim Knowles sat him until the second half.
Then Burke missed the Wisconsin game, in Day's words, "to have a hand procedure.''
"He has dealt with a lot – he really has,'' defensive coordinator Jim Knowles said. "He wasn't healthy a lot during camp, so he missed a lot of reps. He has had things already this season. A hand injury for a corner is a big, big deal because you are constantly jamming receivers or shooting a hand up to in the right place to get the ball out. He's a tough kid. I was grateful that he wanted to be back (from surgery) and pushed himself to be back. He's going to keep getting better.''
Knowles said Burke "showed a lot of grit being out there'' against Arkansas State.
THIS AND THAT
Ohio State is a 25 ½-point favorite against Michigan State. It is 2-2-1 against the spread. . . The Buckeyes lead the all-time series 35-15, 15 of the last 18 meetings and the last eight in East Lansing. . . Eight of the Spartans' wins in the series have come against ranked teams. . . The Buckeyes have won their last 10 road openers.