Baseball has suffered a hard stretch in Coldwater, Ohio, having lost two coaching icons in sight of a week.  But the sport will survive and thrive, thanks to the foundation and legacy established by the venerable one…Coach Lou Brunswick.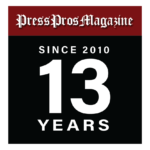 Long-time baseball coach and Ohio High School coaching icon Lou Brunswick died this past weekend, at 92, leaving a legacy of wins, stories, and boys who grew up to be fine men in his likeness…a legacy that few others will ever match.
If you look up the term 'venerable', it pretty much fits Lou, whom to those who knew him seemed as old and lasting as the sport of baseball, itself.  He had a certain degree of sanctity – the five OHSAA state titles and those 750 wins at Coldwater over 25 years.  His name was the 'alpha' and 'omega' concerning baseball in Mercer County, west-central, and northwest Ohio.  For years, especially in his active years, the mere mention of the name Brunswick was recognized as the standard of how baseball should be played.
As further proof of his legend, if you were in Columbus, or Cincinnati, or Toledo…and you mentioned rural high school baseball….the Vince Chickarellas, Jerry Federles, and Chris Hardmans would always invoke the name Lou Brunswick to any conversation.  He was a hall of famer among the 'hall of famers' with the Ohio High School Baseball Coaches Association, as he was inducted as a member in 1975.
The colorful Chickarella, who coached at Linden McKinley, Columbus DeSales, and Hilliard, once remembered Brunswick's five state titles and told me:  "He did more with less at Coldwater than any other coach in Ohio."  He added,  "All he had were country kids he made into great baseball players.  Every one of them knew how to play the game."
I grew to know him in his later years, after he had retired, and after the titles and the 750 wins at Coldwater (1,500 overall, counting ACME baseball).  I loved his story-telling, which was hall of fame in its own right.  A teacher at Coldwater for 35 years, his ability to articulate athletes, coaches, dates and times was remarkable.  His memory of high school players who went on to sign and play professionally, fascinating to absorb.  If you were an Ohio high school baseball player of note, Lou seemed to have a story to tell.  All you had to do was drop a name.  He would do the rest.
To the point about fundamentals, there was never an alternative with Lou.  He came from that era of coaches who believed that any small advantage was enough to help you win.  Get a bunt down, cover a base, hit the cutoff man, throw to the right base…do your job.  He never tired of coaching, whether it be kids or even the casual fan with a question about the game.
Venerable also connotes attributes and knowledge passed on through blood, as Lou's sons Tom and Mark carried on the name with coaching success of their own.
And the many who actually played for him were touched through baseball with what Lou handed down in an everlasting manner…and none more respected and admired than another hall of famer, Brian Harlamert, who passed suddenly, exactly one week prior to his mentor in baseball and life.
If you knew him you will remember.  If you didn't, you're among the many who are at least now mindful of the impact that one man, and amateur baseball, had on thousands of people in Mercer County, Coldwater, and northwest Ohio.  Unforgettable…..!
That was Lou Brunswick.