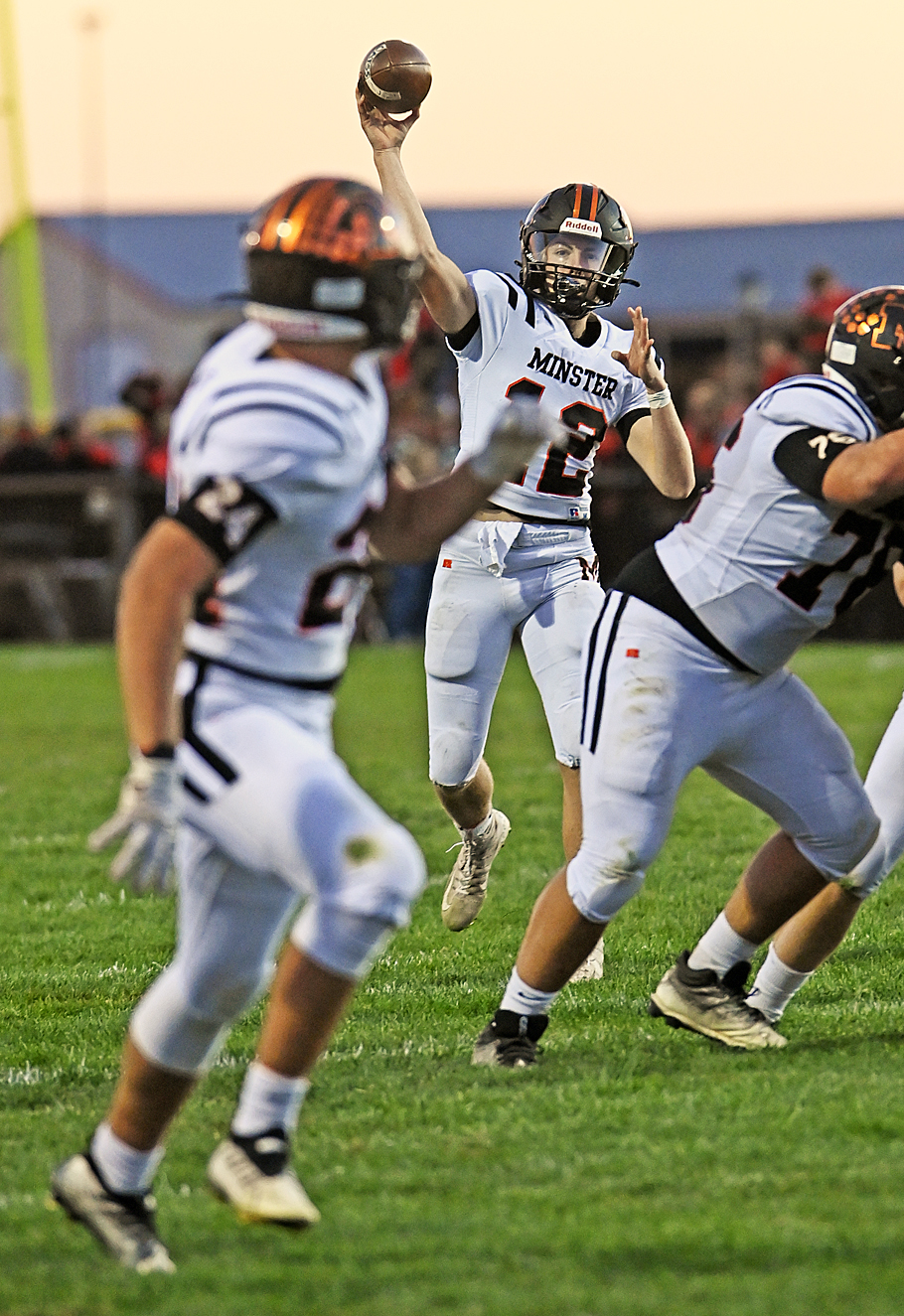 Brogan Stephey…Minster High School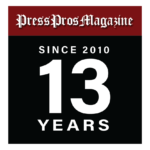 He hasn't exactly come from nowhere.  People suspected big things from Minster sophomore Brogan Stephey as early as a year ago, when he showed moments of 'dazzle' as a freshman in both football and basketball.
He had quickness, instinct, and the audacity to compete, even against much older, and bigger opponents.  1-9 during his freshman football season, he fought through the 'fun' of not winning, injuries, and simply waiting for the elements to align in correct order.
It's happened.  A year later the Minster Wildcats are currently 5-2, 4-1 in the rough and tumble MAC, and Brogan Stephey is leading the conference in passing (1,709 yards), and in Friday's 48-20 win over Parkway he threw for five touchdowns to raise his season total to eleven.  If he hadn't been noticed previously, it was more than enough to get noticed for this week's 'Who's Hot' honors on Press Pros.
"I couldn't do it without my offensive line,"  he said modestly after the Parkway game.  "And my receivers.  Those guys are making some great catches."
That's true.  Parkway sacked the 5'10' Stephey twice at the outset of the third quarter, but for the remainder of the game he pretty much had his choice of time to throw and targets to throw to.  He finished  16 of 25, established a new Minster school record for yards in game (445), and dazzled at least half of the crowd with his ability to throw the deep ball, hitting on consecutive drives with long, arching touchdown throws of 72 and 80 yards in the second quarter.
Where has this come from?  How do you go from 1-9 to 5-2 in the MAC, while putting up those kinds of numbers?
"The kids did an excellent job in the off-season," says coach Seth Whiting. "The 1-9 last year came through inexperience and injuries – a lot of things contributed to that. We were 1-9, but we weren't a 1-9 football team. If you had seen us practice the last two weeks last year you would never have guessed we had only won one game."
And based on what we, and others, have seen over the past month, no one would guess that they're not going to win more before the current season is concluded, and beyond.  They're young.  Very young, with nine juniors and seventeen sophomores on the roster.
"All those guys running around out there catching balls tonight….?"  says Whiting.  "They'll be coming back."
But for now, our congratulations to Minster's Brogan Stephey for a week about which no one question.  He more than deserves 'Who's Hot' recognition from Press Pros…and your attention for at least the next three weeks, and a couple of years to come.
Peace of mind is as easy as the relationship you have with your local bank, and the St. Henry bank is small enough to know you, and big enough to serve you.  The St. Henry Bank joins Press Pros Magazine in recognizing this week's "Who's Hot" honoree…Brogan Stephey from Minster High School.