Look at what happened to Minnesota, Wisconsin and Texas A&M in stunning losses and there is appreciation for the Buckeyes playing through their mistakes and playing hard.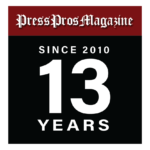 Columbus, OH – What played out inside Ohio Stadium on a gray, blustery afternoon Saturday just had to happen eventually, didn't it?
The No. 3-ranked team in the country, which looked like something Elon Musk launches into space the first four games, made some glaring mistakes and huffed and puffed at times like a two-pack-a-day cigarette smoker and didn't get anywhere.
It's only human nature that Ohio State, a 39-point favorite, would be out of whack against Rutgers.
The Buckeyes got a team record-tying five rushing touchdowns from bowling ball tailback Miyan Williams, a fumble recovery from tackle Mike Hall, an interception from linebacker Steele Chambers and two stops on downs in a 49-10 victory before 104,245 on Homecoming.
Williams shares the record with Pete Johnson (1974 against North Carolina) and Keith Byars (1984 against Illinois). He ran for 191 yards on 21 carries.
There were thousands of tickets that went unused. Call that a hangover effect from last week's beatdown of Wisconsin under the lights.
Head coach Ryan Day said a lot of the clunkiness – quarterback CJ Stroud was 13-for-22 for 154 yards and was intercepted – had to do with the Scarlet Knights playing two high safeties defensively and taking their good, old time offensively.
"They had 56 plays and we had 59, so there's not a lot of football there,'' Day said. "Still, 49-10 is a heck of a day. In those type of games, you have to be proud of the win. It's hard to get style points when it's that style of game. The one thing about our team is they are good with that. They understand that winning is the most important thing. You start to get selfish or undisciplined and you are putting yourself at risk in a hurry.''
Stroud echoed what Day said, and you have to believe him. Sure, he wants to win the Heisman. But, no, statistics don't make his day.
"From my perspective, I want to win, period,'' he said. "I think their goal was to not let our pass game (win the game). I'm cool with that. We had to be smart with the ball.''
Look, at least Ohio State's fate wasn't that of, ouch, Oklahoma. Or Wisconsin. Or Minnesota. Or Texas A&M.
Alabama fans might be in a panic seeing 2021 Heisman quarterback Bryce Young run into the tunnel with a right shoulder injury against Arkansas and not returning.
The good news is there will be another chance for the Buckeyes (5-0) to correct the mistakes next week at reeling Michigan State.
"A win is a win regardless of how it comes, whether it's by three points or 40,'' wideout Julian Fleming said.
What about Rutgers' dropping two safeties?
"You just have to wait and make the play when your number is called,'' he said. "A lot of it was going to the run game because they played two high safeties. They had nobody to help in the run game. Miyan got loose and the o-line did their thing. It was a good execution game for us.''
Minnesota, Wisconsin and Texas A&M losing, he said, are lessons.
"It kind of just shows you that you have to come and play,'' Fleming said. "You have to get better every single Saturday compared to the Saturday prior. We have a saying that the only people who can beat us is ourselves. We have to execute against a team we know we can beat.''
The situation began to get wonky for Ohio State when tailback TreVeyon Henderson was injured during warm-ups and didn't play a down.
The unavailable list already included wideout Jaxon Smith-Njigba, cornerback Cameron Brown, defensive tackle Tyler Friday, safety Cameron Martinez and special team whiz Palaie Gaoteote.
During the game, safety Tanner McAlister and defensive Tyleik Williams left with injuries and did not return.
The goofy stuff started when Emeka Egbuka fumbled a punt on the fourth play of the game and Max Melton recovered at the 18.
There was more angst when cornerback Denzel Burke was beaten by Seth Ryan for a 14-yard touchdown pass three plays later.
There also was a touchdown pass to Marvin Harrison Jr. nullified because he went out of bounds, a false start by left guard Donovan Jackson, an offside flag on defensive end JT Tuimoloau on a third down stop and another illegal touching penalty on tight end Gee Scott.
For the second straight game, Stroud was off. His worst pass, when he tried to force the ball into triple coverage to Egbuka, was picked off by defensive back Avery Young.
The Knights worked their way after that turnover for a 35-yard field goal to cut the deficit to 28-10 with 10:12 left in the third quarter.
Any giddiness Rutgers might have had evaporated when Williams took the ball 70 yards for a touchdown on the first play after the kickoff.
Williams was modest about his record.
"It's not important,'' he said. "It's a blessing. It's a blessing, man.''
There was one thought in mind when he broke open on the 70-yarder.
"It was in the back of my head, 'Just don't get caught,''' Williams said. "The safety had blitzed and there was no one in front of me.''
Williams is not a talker, so Day expounded on the big day.
"That says a lot about the way he was running, especially in the red zone,'' Day said. "Miyan was running hard today and finished a bunch of runs. He kept us on schedule.''
The defense was stout in holding the Knights to 187 total yards and 1-for-11 on third down. Chambers had 11 tackles and linebacker Tommy Eichenberg nine.
Senior defensive end Zach Harrison tipped the pass that Chambers intercepted and forced the fumble that Hall recovered.
All that good stuff happened despite having so many players banged up.
"We definitely have the mentality as a defense that the goal line is ours. We defend it,'' Harrison said. "That's the mentality that coach (defensive coordinator Jim) Knowles has brought to the field. You have to go through us to score. The next man up (mentality) is Ohio State. We have depth from the ones to the fours. Everybody can play football. We take pride in that. If somebody comes in, I know they are going to have my back and play hard.''
There was some high drama when Buckeyes punter Jesse Mirco ran 22 yards for a first down from punt formation with a 39-point lead. He was blasted about 3 yards out of bounds by Rutgers' Aron Cruickshank.
Cruickshank was ejected for a flagrant personal foul. Schiano, who charged across the field, and Day were handed unsportsmanlike conduct penalties.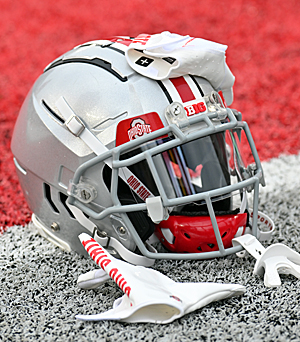 Schiano and Day had heated words, with the latter pointing an index finger in emphasis.
"They came after the punt and Jesse rolled to the right,'' Day said. "It was nothing we ever worked on.  He saw it and took it. He's just a football player. Then he took that shot on the sideline and things got heated. It was just one coach defending their side and one coach defending theirs. No hard feelings there at all. I have an unbelievable amount of respect (for Schiano).''
Day questioned Mirco.
"I just grabbed him and said, 'What happened?''' he said. "He said, 'I just rolled out to the right and nobody was on me.' I said, okay, did anybody tell you to do that?' He said no. I said, 'Okay, we'll talk about that tomorrow.'''