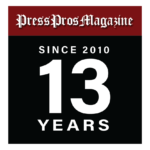 Hilliard, OH – It seemed a stroke of strategic brilliance, but Jeremey Scally instead shifted the credit onto those who made him seem like a savant.
Tied with Hillard Bradley and down to likely one last chance to win, Scally had his own special plan for his Hilliard Davidson offense upon taking possession at midfield with 4:25 to play in a 7-7 deadlock.
Only after Davidson drove to the winning touchdown and then preserved a 14-7 victory with a nervy forced and recovered fumble at its own two-yard line in the final minute did the source of the Wildcats' late rescue come clearly into focus.
"Our kids were calling for that,'' Scally said of the backfield brutality Davidson employed to break away. "We were thinking of something different, but they were like, 'Coach, Seals…don't even sub anybody else in…Seals.' "
Woody Hayes called the three-backs-behind-the-quarterback the Robust T, while it's been deemed by others, the Maryland I.
Davidson, which carved out Division I Ohio titles in 2006 and 2009 with run-between-the-tackles regularity, calls it, Seals, as in Navy Seals to the rescue.
And that's just how it unfolded against Bradley  once defensive lineman Turner Schmidt checked in at tight end and linebackers Caden Wilson and Brady Schwieterman took the spots nearest QB Johnny DiBlasio, in front of tailback Keevin Gibbon.
Gibbon carried five straight times with the Wildcats bunched tight and muscling up, breaking a 24-yard gain on his second attempt and an 11-yarder on his third.
"They just wear you down like that," said Bradley coach Mike LoParo, now 3-4 overall and 0-2 in the OCC Capital.  "I thought our kids did a really good job defending that all night, but he popped a couple outside there at the end and we weren't there for it. The next thing you know, we're sitting on the goal line."
Gibbon, a 5-9, 185-pounder with two-thirds of his weight seemingly gathered in oak-tree-like thighs, pounded away at the Jaguars on 35 of Davidson's 54 plays to accrue 170 of his team's 264 yards total offense.
Even so, the Wildcats faced third-and-13 at the 18-yard line with just over two minutes left when Schmidt snuck away from his spot on the end of the left side of the line and curled over the middle for a 15-yard catch.
It was one of only six pass attempts from Davidson all night, and it set up Schwieterman's second three-yard TD to hand the Wildcats control.
"When we went out for that last possession, we were like, 'We'll do whatever it takes to get it down here and score,' " Gibbon said. "We were just doing it for the seniors. This is their last year and they had never beaten Bradley before."
The giddiness of that accomplishment, imminent though it seemed, went temporarily on hold when E.J. Teah took the ensuing kickoff back to the Davidson 32-yard line with 1:23 to play.
Two quick completions around a scramble from quarterback Bradyn Fleharty put Bradley on the precipice, only to have Davidson rudely slam the door on first-and-goal from the five.
Sophomore Riley Johnson arrived as his teammates stood Fleharty up at the one. Johnson knocked the ball free and fell on it with 43.7 seconds left.
"He was fighting hard to get in the end zone," Johnson said. "It's the fourth quarter and he's trying to tie it. Jakson Mazzulo had him wrapped up by the legs and I saw him holding the ball a little loose. It was right there. I put my hands on it and tried to rip it as hard as I could."
The play epitomized the grittiness that's been present in Davidson's defense all season, something that's gone largely unnoticed because of a  modest 4-3 overall record and now 2-0 mark in the OCC Central.
The Wildcats have limited four of their seven opponents to seven points or less, and allowed only three points against high-scoring Grove City, which has scored three touchdowns or more in every other game. 
Davidson lost its other matchup against a cross-town rival, 7-3, to Hilliard Darby when it returned a fumble by Davidson's offense 95 yards for a touchdown with less than three minutes to play.
Scally credits the impact of first-year defensive coordinator Mark Solis, who before coming to Davidson served as the head coach at Olentangy the previous nine years.
"He's one of the best teachers of the game that there is," Scally said. "What I see Monday, Tuesday, Wednesday and Thursday, I kind of get  giddy watching him teach our kids. He's done a great job."
Given how things finished, Solis might not be the only brilliant coach Scalley can count on.
Clearly, his players have a gift for scheming some pretty effective Xs and Os, too, demanding Scalley bring in the heavy package that worked to perfection for the Wildcats' game-winning drive.
"Our quarterback was calling for it; our offensive line was calling for it; those two linebackers that jump in and give us a little bit of an additional edge, they were calling for it," Scally said. "When a kid is in the moment and is asking for that, and they've earned the right to be heard, I think there's something to be said for listening to them."
Listen to the Bruce Hooley Show from 11 a.m.-1 p.m. Monday-Friday on 94.5 FM in Dayton and 98.9 FM in Columbus.