Brennen Ward and Makai Shahid connected on two second-half touchdowns and standout running back Diore Hubbard rushed for 164 yards and scored three TDs as Gahanna downed New Albany in a battle of one-loss teams.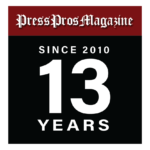 Whitehall, OH – Boasting two of the top defenses around, Gahanna and New Albany surely were not going to replicate the 42-41 and 41-40 overtime classics of 2018 and 2020 (both won by the Lions), but when these Ohio Capital Conference Ohio Division rivals collide, one never can predict what will happen.
Once again, the one-loss central Ohio powers – perched at No. 1 and 2 in the Division I, Region 3 computer ratings – went off script to produce a sometimes wacky but entertaining contest at Whitehall Friday. Gahanna has been playing its home games at various sites while its new stadium is under construction.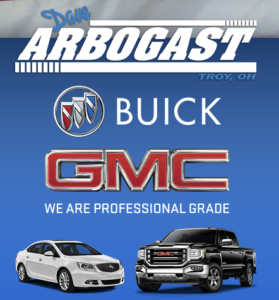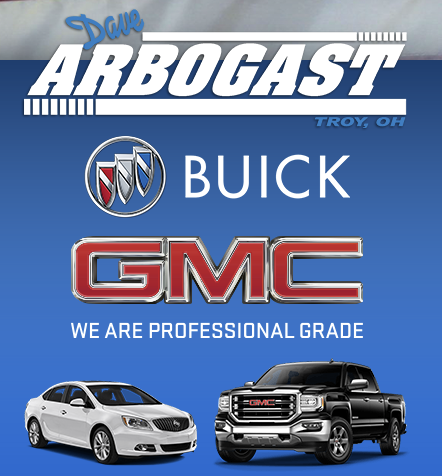 Finally regaining the momentum with big plays from its wide array of skill position players, Gahanna came away with a signature 38-24 win that, from a statistical standpoint, shouldn't have been this close. The Lions outgained the Eagles 419-157.
"The bottom line was they couldn't keep up with all of the athletes we have," Gahanna senior receiver Makai Shahid said.
Shahid caught second-half touchdown passes of 34 and 32 yards from sophomore quarterback Brennen Ward to turn the tide in a game of dramatic momentum shifts.
The first connection, with 4:48 remaining in the third quarter, broke a 17-all tie. On a third-and-9 play, Shahid caught a short pass over the middle, broke a tackle and streaked to the end zone. The extra-point snap was botched and holder Colton Chrysler alertly passed to Elijah King for a two-point conversion that made it 25-17.
With Gahanna clinging to a 25-24 lead and facing third-and-19, the duo struck again. Seeing one-on-one coverage, Ward threw a jump ball that Shahid snagged near the sideline. He eluded a tackle at the 12 and virtually walked into the end zone.
The score capped an eight-play, 88-yard drive that included four Ward completions and was aided by a personal foul penalty and pass interference on New Albany.
"Brennen saw the mismatch on both plays and we took advantage," said Shahid, who had six receptions for 142 yards.
Ward completed 21 of 32 passes for a career-high 255 yards and three TDs with no interceptions. He had thrown for just 603 yards entering the game.
"They were crashing down hard on our run game and he had to make them pay through the air," said Ward, the son of Lions head coach Bruce Ward. "Makai has been bugging me the past few games to throw it to him and tonight we made it happen."
Bruce Ward felt the game turned in the trenches.
"They were beating us to the punch at the line of scrimmage and stopping our run game during the middle two quarters, and that's something nobody's done to us all year," he said. "I think as the game wore on, our size and strength kind of wore on them. Our passing game hasn't been great of late, but tonight we were able to come up with some big plays at opportune times."
Ward and Shahid weren't the only difference-makers on offense. Although stymied for long stretches, standout tailback Diore Hubbard finished with 164 yards on 22 carries. Impressive TD runs of 59 and 39 yards boosted his average considerably. He also slipped out of the backfield for an 11-yard TD reception from Ward, who pulled off a nice play fake.
"All Diore needs is a crease and he broke a couple big ones for us," Bruce Ward said.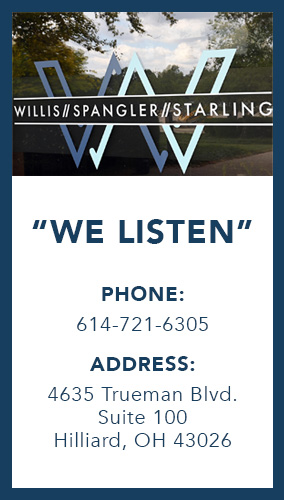 Hubbard hiked his season totals to 1,158 yards rushing with 12 TDs for Gahanna (6-1, 2-0).
Despite being dominated statistically, New Albany (5-2, 1-1) kept it tight with outstanding special teams play.
Early in the second quarter, Chidi Mabatah blocked a Gahanna punt and pounced on it on the end zone to cut the Eagles' deficit to 10-7.
Later, heavy pressure forced a 16-yard punt that gave New Albany the ball at the Gahanna 25 with just 47.5 seconds left in the first half. Christian Manville scored from a yard out at the 3.3-second mark to force a 17-17 tie at halftime.
"They definitely had the momentum going to halftime," Bruce Ward said. "Our mistakes helped get them on a roll."
Manville also caught a 36-yard TD pass out of the backfield from Luka Garver late in the third quarter to pull the deficit to 25-24.
Manville, who entered the game with 785 yards on a whopping 9.2-yards-per-carry average, managed just 15 yards on 15 carries against a rugged Gahanna run defense yielding under 36 yards per game. The Eagles rushed for 96 yards on 39 attempts. Moreover, New Albany was just 1-for-11 on third downs.
Gahanna's defensive effort was paced by Marshall-bound Jaden Yates and linebackers Elijah King and Cincinnati commit Kamari Burns.
"I told people coming into the game that (Gahanna) was a very, very good team and I meant it," New Albany first-year coach Brian Finn said. "They're a complete team. Their defense is one of the best, if not the best around. Their running back is the real deal. You try to load up on him and they throw it on you. Their big plays certainly made the difference in the game."
In running its series lead to 17-3 over New Albany, Gahanna gained a measure of revenge. The Eagles ran all over the Lions, 31-3, a year ago on the way to a perfect regular season.
"Last year, we left the field against them totally devastated," Brennen Ward said. "Not only does this win make that bad taste go away, it also is very important in proving to people we're one of the best teams around and in helping us win a league title."