Troy put pressure on Tippecanoe's defense … but the Red Devils' didn't break in a key Miami Valley League game Friday night. Tipp's win set up a showdown with the Piqua Indians in a  Miami Division clash that could decide the division title.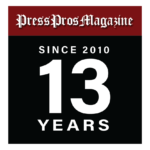 Troy, OH – The Tippecanoe Red Devils know the drill. As a Division III team playing a schedule loaded with larger D-II teams, more often than not the Red Devils' opponents will be bigger and stronger.
Six of Tipp's opponents are D-II schools. That includes the Troy Trojans, who hosted the Red Devils on Friday night. The Trojans established their physicality early with a 10-play drive, powering the ball from their own 20 behind the hard-nosed running of Jahari Ward. It was a drive that summed up the game … not for what it did but what it didn't do.
Troy's first eight plays were carries from Ward, who bullied his way to the Tipp 40. But three plays later the Trojans were forced to punt after the drive stalled with a run for no yards, an incomplete pass off the hands of the receiver and a delay of game penalty.
Tipp's defense might be undersized going up against D-II teams. But the Red Devils shouldn't be underestimated.
"I feel like we're always undersized," Tipp senior linebacker Cael Liette said following the Red Devils' 21-7 victory. "People always think undersized is a bad thing. I just think that's the biggest perk we have. We're fast all over the board. We're able to get around some big guys and make some plays."
Tipp's defense recorded two interceptions, recovered a fumble, forced a fumble on fourth down that resulted in a turnover on downs and forced five punts. Troy's offense did manage 253 yards – 34 yards more than the Red Devils' D was allowing – but put just seven points on the scoreboard.
"We didn't finish," Trojans coach Troy Everhart said. "Turned the ball over too much. Lost the battle of field position. Their (punter) did a nice job."
In comparison, the Red Devils also turned the ball over twice with two interceptions and punted five times. But they also capped three drives with touchdowns behind their quick-paced offense.
"(Troy wants) to run the ball and take time off the clock. For us wanting to go fast pace it kind of frustrates you," Tipp coach Matt Burgbacher said. "You know you're only going to have so many possessions. When you do get a possession you gotta make it count."
Tipp senior quarterback Liam Poronsky completed a pair of 30-yard passes on the Red Devils' first drive. The first went to senior Stanley Clyne, a 33-yard strike on 3rd-and-15 from their own 11-yard line. A roughing the passer penalty tacked on another 15 yards. The second hit senior Lukas Walker in stride down the sideline for a 31-yard touchdown with 5:04 left in the first quarter.
Troy (4-3 overall, 3-3 Miami Valley League's Miami Division) tied the game with 8:56 remaining in the second quarter on Ward's eight-yard run up the middle. That scoring drive was set up by senior Andrew Hellman's interception.
Two plays later Troy senior Willie Ritchey grabbed another interception. But the Trojans failed to capitalize and punted after running four plays.
Poronsky teamed up with Clyne for another big gain – a 38-yard pass to put the Red Devils on the Trojans' 29-yard line. Four plays later Liette scored from one-yard out. Tipp's two-minute drive put them up 14-7 with 3:37 left before halftime.
And they weren't done.
Senior Josh Dietz recovered a fumble on Troy's 32-yard line a minute later. Junior Xavier Jones' five-yard run made it 21-7 with 48 seconds left before the half.
"That's our offense. We're deep with playmakers," Poronsky said. "We've got dudes ready to play anywhere. It's great as a quarterback to have all those weapons."
Poronsky completed 11-of-14 passes for 149 yards. Clyne caught three of those passes for 78 yards to lead the Red Devils (6-1 overall, 5-1 MVL Miami Division).
"Finally able to connect with him. We've been throwing for years and it's great to start seeing it in the game," Poronsky said of Clyne, who entered the game with seven catches for 62 yards … but has just missed by a yard or two hooking up with Poronsky for long TDs a handful of times this season. "It's been right there all year and we're finally hitting it."
Troy's second half started much like the first half. A 12-play drive pushed the Trojans from their own nine-yard line to Tipp's 32. But on 4th-and-2, Tipp's defense crashed the backfield to cause a fumble. Troy recovered but turned the ball over on downs.
"We had to believe our offense could put points on the board and help us out," Liette said of Troy's power game that put stress on Tipp's bend-but-don't-break defense. "It was definitely a test. It tested our defense and how mentally strong we are. I think we were up to it."
Tipp senior DJ Martin ended Troy's final drive of the game with an interception with 4:06 left in the fourth. Junior Andrew Oen had the Red Devils' other interception in the first half.
"You can't have mental errors on critical downs and that's what we did tonight," Everhart said.
"We're figuring out who we are. We're figuring out how to play a tougher nosed style of football. I look forward to watching us play in the coming weeks."
The loss snapped Troy's three-game winning streak. The win helped Tipp rebound from last week's tough 27-22 loss to D-II state power Xenia.
"Coaches really brought us up. Fans brought us up," Liette said. "Everybody around the area kind of nodded their hats at us. Xenia is a good team. Good luck to them. We prepared for them but it just didn't fall our way."
Facing Troy's Ward — a power back similar to Xenia's Trei'Shaun Sanders – the Red Devils slowed him down in the second half. Ward finished with 31 carries for 142 yards, with 128 coming in the first half.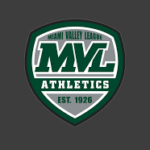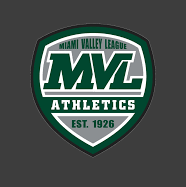 "Both are hard to take down. You definitely can't tackle them upstairs," Liette said. "You gotta go at the legs to take them down. Sanders was a great test for Jahari."
"Jahari is a heck of a runner," Burgbacher said. "We figured that was going to be the game plan. Yeah, we gave up some yards but we only gave up one score. There at the end of the first half was huge getting that turnover."
The Red Devils will look for a similar effort next week. Tipp hosts Piqua in what could decide the MVL's Miami Division. Both teams are 5-1 in the conference.