Injuries to starters have forced defensive and offensive coaches to reach down the depth chart to fill key positions in the secondary and at receiver going into the Homecoming game against Rutgers.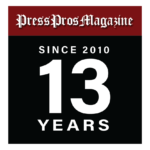 Columbus, OH. – There had to be a lot of "yeah, sure'' thoughts weaving through the news media's gray matter when Ohio State head coach Ryan Day said that it would take the entire roster for the team to reach its goals.
That was during preseason, when players such as quarterback CJ Stroud, tailback TreVeyon Henderson, offensive tackle Paris Johnson, safety Ronnie Hickman, cornerback Denzel Burke and place-kicker Noah Ruggles began to appear on the various national award watch lists.
This was a team with some of the brightest stars in the college game, and they were going to dominate Twitter, Instagram, ESPN, the blogs, et. cetera.
The other guys just had to perform the menial tasks.
But going into Game 5 against Rutgers (3-1) at 3:30 p.m. Saturday at Ohio Stadium, the fact is the third-ranked Buckeyes (4-0) would have been up against it had their kids, backups and a couple of former walk-ons not played big.
The Scarlet Knights have a 3-1 record, yet the bookies are not impressed and have set the line at 39 points. The victories have come against Temple, Wagner and Boston College. The loss was a convincing 27-10 smackdown by Iowa last week.
Day knew what he was talking about with regard to roster depth.
Just last Saturday, true sophomore JK Johnson and true freshman Jyaire Brown made their first career starts at cornerback against Wisconsin with Denzel Burke and Cam Brown being late scratches because of undisclosed injuries.
Burke had an apparent hand or wrist injury. He is scheduled to start against Rutgers. Safety Lathan Ransom also will available. There is no update on the status of wideout Jaxon Smith-Njigba or cornerback Cam Brown.
"He's going to be ready to roll this week," Day said Thursday.
Last week, however, Burke was wearing a cast on a hand.
Jyaire Brown, a Lakota West High School graduate, admitted to a few tense moments having to step in.
"It was me taking my practice tools and applying them in the game,'' Brown said. "It was slow down and play as I practice. I had a (few) nerves, but not too much. I felt confident in my game. Man, it was amazing. (It was) like I was floating a little bit. After the first play I felt pretty comfortable.''
You had better believe that he has absorbed everything position coach has Tim Walton said. Walton coached 11 seasons in the NFL for the Jaguars, Giants, Rams and Lions.
"I took it as it is – just stay ready,'' Brown said. "I listen to everything. I think that confidence comes from just practicing every day going against the best receivers every day and seeing the best that you can see.''
Johnson, who is from New Orleans, got tapped on one shoulder to start when Burke was a scratch the day of the game. Yes, he had played before, but that was against second-team receivers in blowouts.
"It has just really built our confidence knowing that everybody believes in us to go out there for our first start,'' Johnson said of Brown and him. "I knew the time was going to come at a certain point, but I didn't know when. I was just waiting for the opportunity to come. Getting real game experience is different from practice. Getting the calls in the game and just being in that environment (are beneficial).''
The week before against Toledo, the secondary was scrambled when Ransom started at safety when Josh Proctor was declared out.
Last week, Ransom was the one who didn't play. Up stepped Cameron Martinez.
And on and on it has gone.
Smith-Njigba, he of the 95 catches for 1,606 yards and nine touchdowns in 2022, played a little more than one half in the opener against Notre Dame and one quarter in Game 3 against Toledo because of a strained hamstring.
The beat has gone on behind true sophomores Marvin Harrison Jr. and Emeka Egbuka, Julian Fleming and Xavier Johnson.
By now, everyone knows about Xavier Johnson's journey from walk-on from Cincinnati Summit Country Day High School to one of the heroes of the 21-10 victory over Notre Dame. His 24-yard touchdown catch on a slant in the third quarter gave Ohio State the lead for good.
This is Johnson's fifth season, but first as a rotation player. He graduated last December with a degree in consumer and family financial services.
Fans are seeing more and more of sixth-year graduate and former walk-on Mitch Rossi at a combination fullback, H-back and tight end.
He scored on a 1-yard run against Toledo in another feel-good moment for the walk-on-turned-scholarship athlete. Last season, he caught a 1-yard touchdown pass against Rutgers.
Proof that Rossi might be really valuable in key moments came when he gained 3 yards on third-and-one on the ninth play of a 13-play, 75-yard drive for a field goal with 2 minutes, 20 seconds left in the second quarter against Wisconsin.
Offensive coordinator Kevin Wilson told Rossi at the beginning of preseason what he was up to with regard to getting him more involved in the offense in order to improve on last season on third and inside the red zone.
Rossi has been the upback as a 6-foot-1, 250-pound lead blocker in an I-formation that Day and Wilson dusted off from the 1960s.
"If you could show 18-year-old Mitch or tell him that, he would be absolutely juiced about that,'' Rossi said. "That's pretty awesome. That's just a testament about how much work I've done and how the coaches have faith in me. It was tough because sometimes there didn't seem like there was a whole lot of light at the end of the tunnel. But I did believe in (Wilson's) idea and his vision because he has done that before. He would kind of show me things that he has done at other places and that what successful NFL teams are doing that worked well when we're scheming against defenses.''
Mostly, Day and Wilson will have Rossi on the field as an extra-large body who can carry or catch the ball and, of course, block.
The offense worked on the third-and-one play designed for Rossi all week. He lined up to the left of Henderson and slanted to his left behind left guard.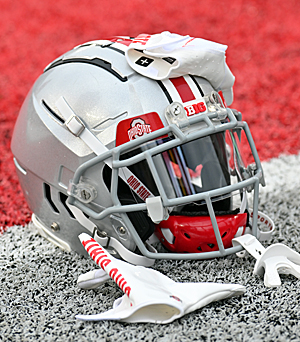 "A ton,'' Rossi said of the practice that went into the play. Because when there's the quarterback exchange involved with it you have to put a ton of emphasis on the ball security of that. We repped that a ton. We worked on that a ton.''
What's it like going to bed knowing that you might get a single shot at catching or carrying the ball?
"We've kept the faith because it does happen a lot where they have this play schemed up for me or Cade and we call it and we're all excited about it, but it's just not the right look or it's not the right opportunity if the defense doesn't give us what we want,'' he said.
Rossi admitted that he might have told his father to watch closely because his son might touch the football.
"But, you know,'' Rossi said, "that's the type of play we don't want (opponents) to know about so it will stay top secret until it gets called.''