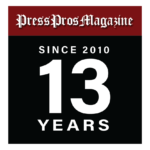 Columbus, OH – In a week where New York Yankee slugger Aaron Judge has dominated the sports news, it's an old New York Yankee who most accurately summarizes the situation in four of the five Ohio Capital Conference divisions.
"It gets late early out there," Yogi Berra once said of the tricks the afternoon sun played on him in left field of the original Yankee Stadium.
The sun has nothing to do with that saying's applicability to the OCC in Week VII, but things nevertheless could get late early in for the losers of four first-place showdowns just two weeks into division games being played in the Capital, Cardinal, Ohio and Buckeye.
The headline matchup is unquestionably 5-1 Gahanna Lincoln playing host to defending Ohio division champ New Albany, also 5-1, at Whitehall.
Dublin Jerome (6-0) at defending Cardinal champion Marysville (4-2) likewise pits teams 1-0 in the division against each other, as does Pickerington Central and Central Crossing in the Buckeye.
Over in the Capital, Westerville South is alone at 3-0 in the division, heading to Delaware Hayes, which is 2-1 and a surprising 5-1 overall.
Last week's record of 7-4 improves the season total to 42-22.
New Albany (5-1, 1-0 Ohio) vs Gahanna Lincoln (5-1, 1-0 Ohio) at Whitehall – The top two teams in Division I Region 3 match high-scoring, run-oriented offenses in what might prove the division title game. New Albany turned heads with its 24-point margin over high-scoring Grove City last week, but the Lions' defense appears more than capable of standing up to the task.
Gahanna is allowing just 11.7 points per-game, but three touchdowns have been scored against its special teams and offense combined, so the Lions are even better than their numbers.
In a four-quarter battle, Lincoln makes one more play at the end and wins a close one.
Dublin Jerome (6-0, 1-0 Cardinal) at Marysville (4-2, 1-0 Cardinal) – Jerome's last two wins have gone down to the final minute and the Celtics have found a way each time. QB Zakk Tschirhart has a host of receivers he can employ, while Marysville likes to keep it on the ground.
If the Celts were healthy, they'd be the pick. But starting tailback Luke McLoughlin is still hobbled, so the Monarchs get the nod.
Central Crossing (3-3, 1-0 Buckeye) at Pickerington Central (3-3, 1-0 Buckeye) – Two outstanding tailbacks face off in a rivalry Central has owned over the years, winning three of four games between the schools by 43 points or more.
Central Crossing's Abdul-Malik Kamara hopes to change that. He averages nearly six yards per-carry and has five touchdowns in six weeks. Central, though, can counter with Knowledge Gray, who produced a 149-yard effort last week, subbing for injured two-way star, Rasheem Biles.
Like they say, Knowledge is power, so take the Tigers by two TDs.
Westerville South (5-1, 3-0 Capital) at Delaware Hayes (5-1, 2-1 Capital) – Hayes lost by 20 points to Big Walnut two weeks ago, and South dealt the defending Capital champs a surprising loss just prior to that.
Will the comparative results hold and allow Hayes to match its best season victory total since 2018? Maybe, since the Pacers won on the road for the first time ever at Worthington Kilbourne last week. South, though, is a different animal, and maintains its unbeaten status in the division.
Olentangy Liberty (2-4, 0-1 Central) at Upper Arlington (5-1, 1-0 Central) – It feels like they ought to fly the Caution Flag over Marv Moorhead Stadium, given Liberty's unpredictability. The Patriots stumbled last week in close loss to Dublin Coffman after winning two straight.
UA isn't uber-explosive on offense, but seemed to find something last week in a shutout of high-powered Hilliard Bradley. The Bears will work for this one, but come out victorious.
Olentangy Orange (3-3, 0-1 Central) at Dublin Coffman (4-2, 1-0 Central) – Orange is the split personality riddle of the OCC. It's won three games by a combined 67 points, and lost three by a combined 54. Coffman is a mystery, too, winning the possession battle most nights without a single individual's offensive statistics standing out.
The Shamrocks nevertheless often have a way of finding a way, so that tips the scales their direction.
Hilliard Bradley (3-3, 0-1 Central) at Hilliard Davidson (3-3, 1-0 Central) – A clash of contrasting offensive preferences pits Davidson's traditional option attack against the Jaguars' spread, which QB Bradyn Fleharty operates with flair.
Flair, of course, rhymes with hare, and we know what happens when the tortoise races the hare. Take the Wildcats at home.
Hillard Darby (3-3, 0-1 Cardinal) at Olentangy Berlin (4-2, 1-0 Cardinal) – Just 12 points separate Darby from an unbeaten season, but close games are nothing new to a team that likes to keep it tight with a ball-control, Wing-T attack.
The Bears have a pass-run threat in QB Harrison Brewster, who's accounted for more than 500 yards on both the ground and through the air over six games. He gives Berlin a slight edge in this one.
Olentangy (3-3, 0-1 Cardinal) at Thomas Worthington (4-2, 0-1 Cardinal) – Worthington had to be burning all week after blowing a win at Dublin Jerome by allowing 17 fourth-quarter points, including a game-winning 68-yard TD pass in the final minute. What better opponent to take out its frustration on than Olentangy, which has won 11 in a row in the series by an average margin of three TDs. That won't happen to this Cardinals' offense, which gets revenge on several fronts in front of the home fans.
Westerville Central (2-4, 1-0 Ohio) at Grove City (4-2, 0-1 Ohio) – Central found something, like a miner finds the mother lode, last week against Pickerington North. The Warhawks' shocking 42-15 upset of Pickerington North suggests this one will go to who has the ball last.
Central QB Jaystin Gwinn accounted for more than 300 yards total offense and five TDs a week ago. Grove City's Mathew Papas has passed for 16 touchdowns and scored three more on the ground.
Grove City pulls away in the fourth quarter to win by a score.
Listen to the Bruce Hooley Show from 11 a.m.-1 p.m. Monday-Friday on 94.5 FM in Dayton and 98.9 FM in Columbus.