You can't be blamed for asking, "Who are these guys…?" given an Ohio State roster that bears no resemblance to last season's or the year before. But does that mean the Buckeyes can't challenge for a Big Ten title? Time will tell.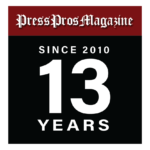 Columbus, OH — Whether you're buying or selling Ohio State as a Big Ten championship contender in basketball, one thing is certain about coach Chris Holtmann's sixth team at OSU…you'll at least need to buy a program.
While familiar faces have abounded over the past two years, the Buckeyes now are long on, Hello, My Name Is… name tags given a roster with only three players who've ever scored a point in scarlet and gray.
Two of them – Zed Key and Eugene Brown – started last season when OSU went 20-12 and bowed out of the NCAA Tournament with a second-round loss to Villanova. A third, Justice Sueing, played only the first two games before sitting out with a season-long groin injury.
E.J. Liddell, Kyle Young, Jamari Wheeler, Joey Brunk, Cedric Russell, Jimmy Sotos, Justin Ahrens, Meechie Johnson and Malaki Branham are now former Buckeyes..
Liddell and Branham left school with one and three years, respectively, remaining on their eligibility clocks. Ahrens, the Versailles product, transferred to play his final season at Loyola Marymount, while Johnson will have three seasons left at South Carolina.
The rest of last season's roster exhausted their eligibility, something only Sueing and transfer guards Isaac Likekele (Oklahoma State) and Sean McNeil (West Virginia) will do after this season.
Otherwise, the Buckeyes are exceedingly young, with four freshmen figuring prominently in Holtmann's plans.
"We're still defining what this team is going to be like," he said. "That's going to be pretty fluid as the year goes on."
Point guard Bruce Thornton, shooting guard Roddy Gayle, forward Brice Sensabaugh and center Felix Okpara comprise Holtmann's top recruiting class so far, with each rated in the Top 75 in the country among incoming freshmen.
"They're all going to play in this group for sure," Holtmann said. "Bruce, Roddy, Brice…they're all capable of helping this group. You going to see them a part of every game and we're excited about that. We're excited about their potential."
A fifth member of the class, 6-3 guard Bowen Hardman from Cincinnati, is likely to redshirt.
"I feel like we're going to have to grow up fast," said Gayle, a 6-4 shooter from Niagara Falls, N.Y. "I think that's what I'm seeing, a steady level of progression. That's what I want. I know it's not going to be an easy ride."
It won't be if he can't offer some three-point help at shooting guard, where McNeil's 37% accuracy from West Virginia figures to be among OSU's top weapons.
The 6-6 Holden averaged 20.1 points to lead Wright State last season, and had 37 in the Raiders first-round NCAA win over Bryant. At 6-6, he's more of a slasher than a three-point threat, although has long-range capability.
Thornton and Sensabaugh (6-6, 235) have Big Ten-ready bodies and will need to have conference-ready skills, too, if OSU is to trend closer to the optimistic projections that have them among the league's Top 3, and not closer to the pessimistic forecasts that place the Buckeyes closer to seventh or eighth.
Thornton was the player-of-the-year in Georgia and Sensabaugh won that honor in Florida.
They wowed on the summer circuit in Columbus' Kingdom League at Ohio Dominican University, where future, current and past collegians hoop it up in largely defense-optional competition.
Nevertheless, when Sensabaugh dropped 50 in one game, it opened eyes.
"I'm definitely excited to see where I stack up,' Sensabaugh said. "And excited to be on the court with my guys."
OSU took a brief summer trip to the Bahamas and won games against the Puerto Rican and Egyptian national teams, neither of which will be confused with Michigan State or Michigan.
Sueing did not play on that trip, but he's fully cleared after an extended rehab of his bothersome groin that's been an issue both of his seasons at OSU.
"Justice looks great." Holtmann said. "He is healthy. He's a young man who's anxious. He's anxious to get out there. He's anxious to be healthy. For a kid who had whole season taken away, you really want it for him."
A lineup of Key at center, Sueing and Sensabaugh at forward, with Holden and Thornton at guard seems plausible by the time Big Ten play begins, with a bench rotation featuring Okpara as the backup center and Brown, McNeil, Likekele and Gayle extending the depth to 10 players.
Holtmann won't project that far ahead, knowing that he'll spend many a post-practice counseling session with his arm around one of his freshmen, trying to get them through the normal struggles of acclimating to the challenges ahead.
"You have to normalize struggle for young people when they're trying to do something really hard," he said. "If you don't normalize it, you're setting them up for failure…the good ones find a way to respond the right way."
Listen to the Bruce Hooley Show from 11 a.m.-1 p.m. Monday-Friday on 94.5 FM in Dayton and 98.9 FM in Columbus.