Despite playing without starting cornerbacks Denzel Burke and Cameron Brown, and receiver Jaxon Smith-Njigba, Ohio State's intensity started on the first drive and never let up in securing a 4-0 start.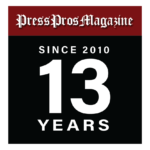 Columbus, OH – Wait a minute, now, Wisconsin is supposed to be punching a couple of weight classes higher than the likes of Arkansas State and Toledo.
This is indeed a heavyweight team with a track record that includes two Cotton Bowl wins and an Outback Bowl win since 2015.
Yes, the Badgers did stumble into a manhole in losing Game 2 to Washington State, and at Camp Randall at that.
But Saturday night's game against Ohio State looked to be big boy football with yardage coming the hard way for both sides.
It wound up being a beatdown, and those bettors giving the 19 points made some cash.
You had better believe a national television audience took notice of what occurred before 105,473 spectators at Ohio Stadium on "Dark Night.''
The third-ranked Buckeyes looked like Batmen in their black uniforms with scarlet trim in socking the Badgers 52-21 with quarterback CJ Stroud completing 17 of 27 passes for 281 yards and five touchdowns and linebacker Tommy Eichenberg making 14 tackles.
Here are some other stunning numbers: Tailbacks backs TreVeyon Henderson and Miyan Williams ran for 121 and 101 yards, respectively, wideout Marvin Harrison Jr. caught six balls for 118 yards and two scores and tight end Cade Stover caught four for 51 yards and two touchdowns.
Henderson particularly was primed for this game.
"TreVeyon's energy before the game was off the chart,'' head coach Ryan Day said. "You could just feel it. I felt it. You felt it in warmups. I felt it in the locker room and coming out of the locker room. And then he ran that way. He ran hard and with energy.''
Left guard Donovan Jackson credited Henderson for getting his teammates, particularly the offensive line, in a frenzy with a speech in the locker room.
"I say especially in TreVeyon's case he stepped into a major leadership role,'' Jackson said. "He let his voice be heard. He told the offensive line that we could dictate this game, that we can get after it.''
And the large people up front, Day said, sure set the tone.
"Hats off to the offensive line,'' he said. "I thought they really moved the line of scrimmage against a good defense.''
All that goodness came without No. 1 receiver Jaxon Smith-Njigba sitting out with a hamstring strain.
Then there was the defense that gave up only 296 yards and 11 first downs without injured starting cornerbacks Denzel Burke and Cameron Brown. Burke was a late scratch in that he was not on the unavailability list put out two hours before kickoff.
In stepped true freshman Jyaire Brown and sophomore JK Johnson for their first college starts.
"Not having those guys in there with their experience going into the game was a concern,'' Day said. "But Jyaire and JK have been practicing really hard all spring and all pre-season. We told them before the game that everyone believes in them, and we do. They have no fear and they went out there and played and did a really good job. I don't know what the film will show, but they competed.''
The game was all but over at halftime, but the lights definitely went out on Wisconsin after Ohio State went 72 yards in eight plays on its first possession of the second half to score on a 12-yard reception by wideout Julian Fleming to make it 38-7.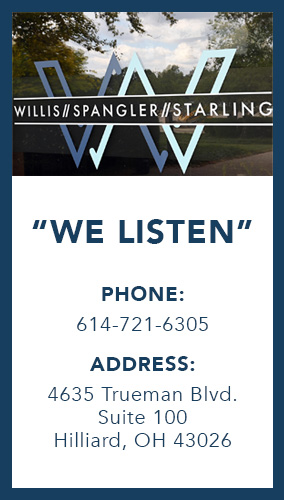 Ohio State played as if Wisconsin players had insulted their families and took it personally.
Chip Trayanum fumbled the opening kickoff and fell on the ball at the 12, but that was the only bobble on the opening possession.
Stroud was masterful in taking the team six plays for the touchdown in just 2 minutes, 41 seconds. Williams did the honors with a 2-yard run.
The big plays were an 18-yard reception by Harrison, a 22-yarder by Stover and a 33-yarder to Egbuka.
"I think the first half we moved the ball well,'' Stroud said. "We had some momentum, and that's something we definitely wanted to do. I built some chemistry with Cade, Emeka and Marvin.''
Wisconsin quarterback Graham Mertz fueled this disaster for his team when he threw behind Chimere Dike and safety Tanner McAlister intercepted.
McAlister zigged and zagged 30 yards to the Badgers 16-yard line. For a split second, he thought he had a chance to score a touchdown.
In the final seconds of the first half, he prevented a touchdown by knocking a pass away from wideout Skyler Bell after he beat Johnson down the sideline.
"I wasn't at Ohio State last year, but I've made plays in college football and went against some good teams,'' McAlister said. "I knew I could do it. It was just fun to be able to present it to Ohio State fans. I was flying around with a new team and was comfortable with the guys.''
The touchdown that McAlister set up was a sucker play. Stroud and nine players broke right to pull in the defense. He then turned and threw to a wide-open Stover for a 13-yard touchdown.
The ending was spectacular with Stover being knocked airborne at the goal line by cornerback Jay Shaw.
It was 14-0.
"We practiced that all week,'' Stover said. "That's exactly the look we practiced into. That's exactly the way we thought it would play out. So, when you've done it four or five times during the week you feel comfortable doing it on Saturday.''
There had to be thoughts of Ohio State's 59-0 beatdown of Wisconsin in the 2014 Big Ten championship game when Stover caught a 2-yard touchdown pass to end a seven-play, 70-yard drive with 3:55 left in the first quarter to make it 21-0.
Five plays went 11 yards or longer.
The Badgers were absolutely hemorrhaging after a shanked 23-yard punt that bounced out of bounds at the Buckeyes 33.
There was no mercy. This time, Stroud took the offense 67 yards in eight plays, with the capper being a 3-yard run by Williams that made it 28-0 with 13 minutes, 33 seconds left in the second quarter.
There were two clutch plays, a 16-yard reception on third-and-four by Williams to the Wisconsin 45 and a 21-yard run by Williams to the 3.
The Badgers calmed down enough to put together an 11-play, 72-yard drive with Mertz going over from the 1.
But on its next possession Ohio State converted a fourth down and third down to get the ball to the 10.
On third down, though, Henderson was stopped at the 7.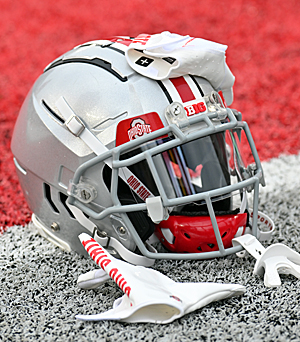 The crowd booed when Day pulled the offense off the field and sent place-kicker Noah Ruggles out for a 25-yard field goal. He converted to make it 31-7 with 2:20 left in the half.
Has Ohio State put to bed all that talk from last season that the players are soft?
"People were getting after it (in practice) and that carries over (in the game),'' Stover said. "This is a step in the right direction. We're excited with the way we're playing. (But) I don't think we'll ever answer it fully. I think you can't decide that we're going to get tough for four games and then get soft. We're trying to keep rolling with it here and stay tough every single day.''