Tippecanoe rallied from a 20-0 deficit against one of the top Division II teams in the state. The D-III Red Devils even took a 22-20 lead on a blocked punt late in the third quarter. But the Xenia Buccaneers had an answer … scoring on a 10-yard touchdown pass with 51 seconds to stay undefeated in the MVL crossover game.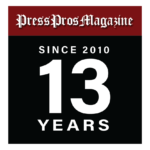 Xenia, OH – Every loss stings. Shoulders are slumped going through the post-game handshake line. The locker room is hushed. The bus ride home is more subdued while pondering the "what if's? … and there were more than a few on Friday night.
Still, as Matt Burgbacher talked about his football team's first loss of the season – one that came in the final minute, no less – he was in no hurry to jog off the turf at Doug Adams Stadium in Xenia and start the 40-minute drive home.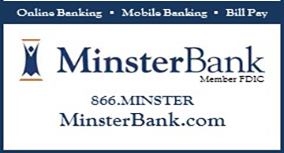 Just over his shoulder, the Xenia Buccaneers were still celebrating a 27-22 victory that kept them undefeated.
"Yes we're disappointed in the loss," Burgbacher said of his Red Devils. "But, I tell you what, I couldn't be more proud of these young men and the battle and the determination – all that stuff you need to be successful – we had it tonight."
It just happened that on this night so did the Xenia Bucs.
Tipp, which trailed 20-0 early in the second quarter, rallied for a 22-20 lead with 55 seconds left in the third quarter. Xenia answered with 51 seconds left in the fourth. Tremell Wright — the Miami Valley League's leader in receiving yards and touchdowns — hauled in his fourth catch of the game for a 10-yard touchdown. Until that point Wright had been quiet with extra attention from the Red Devils.
Tipp's last-gasp drive ended when receiver Stanley Clyne's hook-and-lateral pitch to teammate Cael Liette came up two-yards shy of a first down near midfield. Xenia took over on the Red Devils' 43-yard line and ran out the final 15 seconds.
"It's not a one-game season and we're going to be back," Burgbacher said. "There's so much pride in these boys and what they just did. (Xenia) is a really good football team and we battled for 48 minutes."
Xenia (6-0 overall, 5-0 MVL Valley Division) entered ranked No. 1 in the Division II, Region 8 computer points. The Bucs led the MVL offensively in yards per game (480), rushing yards per game (302) and points per game (44). So when Xenia scored on its first three drives things looked bleak for Tipp (5-1, 4-1 MVL Miami Division) … especially with Xenia running 28 plays to Tipp's eight during that stretch.
Tipp, facing fourth-and-1 from Xenia's 1-yard line, pulled to 20-7 on Cael Liette's plunge with 3:33 left before the half. The Red Devils' defense stopped the Bucs' on fourth-and-6 from the Red Devils' 39 to get the ball back. Tipp drove to the Xenia 18 and attempted a field goal. Kicker Jackson Kleather — who verbally committed to Bowling Green State University this week — had his kick blocked. But Tipp recovered and was given a second chance. Xenia's defense smother the holder before Kleather could attempt the kick.
At halftime Burgbacher's message was simple: "Let's go get some points."
"In a game like this, when you get an opportunity you have to take advantage of it. … You're only going to get so many opportunities," he said.
Tipp responded with Kleather's 29-yard field goal, Liette's three-yard run and Kleather's 47-yard field goal in the first four minutes of the second half. Xenia aided the comeback by fumbling away the kickoff after Kleather's first field goal. Tipp also recovered an onside kick following Liette's touchdown.
"Quarter was rough. Definitely difficult," Xenia coach Maurice Harden said. "What we had to do – and what we've been saying all week – is be where your feet are. Stay in the moment."
Xenia fumbled the ball away just past midfield on its next possession. Tipp drove just inside Xenia territory before punting. The punt pinned Xenia on its own one-yard line. After three running plays gained five yards, the Bucs punted from the back of their end zone. Tipp's Lukas Walker blocked the kick for a safety and 22-20 Tipp lead with 55 seconds left in the third.
Tipp received the ensuing kickoff but punted after seven plays. Xenia took over on its own 10-yard line with 10:13 left in the game. The drive ended 21 plays later when Xenia quarterback Gavin McManus hit Wright over the middle for the quick connection.
"We weren't going to let Tremell Wright beat us, but there at the end he did," Burgbacher said. "It took 48 minutes for him to beat us. They're a very good football team. That last drive … they just drove down the field. We ran out of time."
"The last drive was all about heart. All about us," Harden said. "All about the work we put in lifting four days a week. All the stuff we do in July. All the little things we do is why we were able to put together a 21-play drive and finish the game."
Xenia's Trei'Shaun Sanders carried 11 times for 51 yards on the winning drive, contributing to his 190 yards on 31 carries. Sanders got his yards, but not at the clip he's used to. The Red Devils held Sanders to 6.1-yards per carry … half of what he's used to. Sanders entered the game averaging 12.1 yards per carry.
Xenia finished with 370 yards overall, including 248 rushing. Tipp had 248 yards of offense, most coming on the ground with 142.
Tipp's running back Xavier Jones left the game three plays into the third quarter and is expected to return next week. He had 13 carries for 48 yards.
Liette took over rushing duties and finished with 25 yards on 11 attempts. Quarterback Liam Poronsky had 66 yards on five carries … most coming on a 42-yard scramble.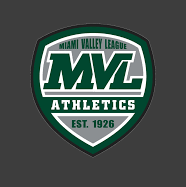 Poronsky also completed 9-of-21 passes for 96 yards.
"It's what high school football is all about right here. I am so proud of our kids and the fight," Burgbacher said.
"Just because we feel by five points, we're still a really good football team. We're going to learn from this. We're going to be better because of this. … I love how our kids responded. We were down 20-0 and our kids never quit. We just ran out of time."