Marion Local made the most of its ground forces, time of possession, and a stout second half defense to win its sixth straight, and frustrate Versailles, 27-7.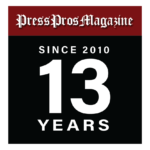 Versailles, OH – When it was over both coaches, Marion Local's Tim Goodwin and Versailles' Ryan Jones, didn't have that much to say about it.
The reality was…that Marion made the most of four critical possessions, scoring on each while literally draining the scoreboard clock, squeezing Versailles out of what was a close encounter for the first three quarters, before winning 27-7.
"You never know what you're going to get with MAC football,"  said Goodwin later, producing a wry grin.  "Obviously, it was way closer than the score ended up.  We knew it would be a battle. Versailles played us really tough, and without looking at the films, I was really disappointed with our special teams.  We've got to get better."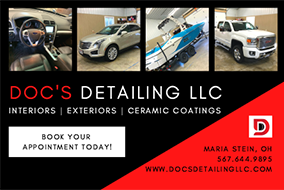 Meaning, that for a significant portion of the game, Versailles enjoyed superior field position.  But it turned out to be little more than a rhetorical advantage.  Marion enjoyed superior time of possession all night long, leaned on its dependable run game with Darren Meier and Kyle Otte, and while in Goodwin's words it was closer than the score, once the Flyers got a 13-7 lead in the third quarter you got the impression that they weren't about to give it up.
Omens?  Sure.  After forcing Versailles to punt on its opening possession of the game, Marion used 12 plays in a methodical drive that covered 70 yards and took seven minutes off the clock to score on a one-yard lunge by Meier for a 7-0 lead.
Versailles answered on its next possession, carrying into the second quarter, when Michael Osborne, playing quarterback, launched a 9-yard pass to Connor Stonebraker, who tight-roped the back line of the end zone, completing a 12-play drive to score at 7:47, while eating up nearly seven minutes on their own.  That tied the game at 7-7.
That was the sum of the first half scoring. However, Versailles threatened with 1:12 remaining before halftime, only to have safety Tate Hess intercept a pass intended for AJ Griesdorn at the Marion 5 yard line to snuff out that threat.
Then, Hess fumbled the ball near midfield with 40 seconds remaining, giving Versailles the ball and field position to score quickly through the air.  Stonebraker this time tried to find Lane Bergman near the end zone, only to have Hess intercept again, with seven seconds remaining, and that ended the first half.
Versailles would get the second-half kickoff, and after a first down, had to punt to Marion, who set up shop on its 25 yard line.  The Flyers again used Meyer and teammate Kyle Otte, running from the Wildcat formation, moving the ball upfield.   They took nearly eight minutes off the clock this time before Meier again scored from a yard out at 1:42 to put Marion ahead 13-7 after a two-point conversion attempt was stopped short.
Versailles had moved the ball effectively in the first half, Stonebraker finding yards through the air via slants and screens…and Joel Gehret running effectively for most of his game total of 53 yards.  But the Tigers found it harder to move the ball, let alone score, in the second half as Marion's defense began to correct and take things away.
"We figured out some things they wanted to do a little bit,"  said Goodwin.  "But the biggest thing was we were able to make some third-down stops.  We played all right, but we couldn't get off the field.  They kept finding ways to convert third and pretty long."
Meier's second touchdown was the only score in the third quarter, and the fourth started out in a familiar fashion.  Versailles got some first downs, but couldn't sustain a drive and had to punt to Marion, which started near its 40-yard line.
More Meier, Otte, and Tate Hess with some run-pass option.  Three yards here, four yards there, and twice Marion was able to convert on fourth down…the first time fourth-and-one, the second time fourth-and-three…but it converted, moving the ball and eating more clock.  Versailles called a timeout to preserve some of that clock, but with the ball inside the 10-yard line, Otte took the snap directly, got to the boundary and into the end zone from nine yards out to extend the Flyers' lead to 20-7.  More importantly, they had taken another six minutes to do it.  Otte scored with 1:52 left in the game.
Versailles now had no choice but to pass, and Stonebraker quickly hooked up twice with Osborne and Payton Platfoot to move the ball 42 yards downfield.  But after throwing the ball effectively, and accurately, all night, the Tigers' 6'8″ quarterback chose a horrible time to throw one errantly, and got picked off by Marion's Carter Jones at the 35-yard line.

Then, with 1:09 left in the game, Otte took a hand-off from Hess, juked a tackler at the line of scrimmage, and found himself with the most open field he had seen all night…65 yards untouched to the end zone, his second touchdown, and the capping points of a 27-7 win.
"I wasn't going to let anyone catch me,"  he said later.  "In a game like tonight, you have to hold onto that ball, protect it, and get all the yards you can."
Otte would conclude the game with 12 carries for 144 yards and two touchdowns.
Teammate Darren Meier's work came with a much heavier load — 28 carries for 108 yards and two touchdowns.
Between them, 252 of Marion's total of 399 yards.
"We just tried to keep the ball out of their offense's hands, especially after the drive they scored on,"  said Meier, who for the second week in a row broke the century mark for yards gained.  He now has scored six touchdowns in the past two weeks.
"They were taking time off the clock just like we were.  We knew we had to come out in the third quarter, stop their offense, and take control of the game.  We knew this would be dog fight, and whoever could control the ball and keep their defense off the field would probably win."
Despite some hiccups with special teams and kick returns, Goodwin was pleased with the way they were able to play physical MAC football, minimize turnovers, and dominate time of possession.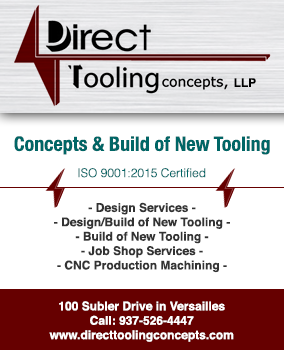 "Early in the year we were a big-play team," he said.  "Well tonight that didn't happen, except at the end [with Otte's 65 yard touchdown].  It was good to see that we're capable of executing like that.  We're going to need to do that sometime, and you never know."
Versailles coach Ryan Jones was pleased over his team's toughness, its willingness to compete, and for having a chance despite the lack of points scored.
"We were tied at halftime and I was proud of the way our guys prepared," he said. "They played hard. I thought they tackled pretty well…we improved from our loss against New Bremen. We moved the ball at times, but we left some things on the table due to mistakes.  We had little margin for error tonight in a game this tight.
"The name of the game is milk the clock if you have the lead, and they were able to do that.  It's frustrating any time someone can move the ball and run out the clock with the lead, for sure.  But if you don't put enough points up then you put yourself in a position where that can happen.  Offensively, in the second half we didn't sustain enough drives to rest our defense.  We've got to do better next week."
By comparison, Marion finished with 399 total yards, while Versailles had 215.  Connor Stonebraker threw the ball well, completing 14 of 21 for 144 yards, scored their only touchdown, but was picked off twice.
Tate Hess completed 6 of 8 attempts through the air, for 73 yards, and rushed for 49 yards, which magnified the significance of Otte and Meier all the more.
Unbeaten at 6-0, with the stretch run of Ft. Recovery, Anna, St. Henry and Coldwater in front of them, Marion found another gear and another way to win — efficiency by shortening the game.
"That's the great thing about playing in the MAC,"  added Goodwin.  "You see what kids can do…and what you need to work on."