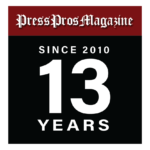 Dublin, OH – The path to on-going perfection on Friday night wound up looking remarkably like the road unbeaten Dublin Jerome already traveled the week before.
But while the margin of victory matched the Celtics' triumph from seven days earlier, the degree of difficulty this time around was decidedly more dicey.
Down to its third running back and without both its top receiver and best offensive lineman because of injuries, with no timeouts and seemingly no hope as flag after flag fell against it, Jerome rode a 68-yard touchdown pass from Zakk Tschirhart to Marek Tzagournis with 46 seconds left to a 24-21 win over Thomas Worthington.
"It just keeps happening like this," said Jerome coach Brett Glass, whose team survived a last-play field goal attempt in a 27-24 win over Hilliard Bradley in Week V. "Everybody's hurt, but we found a way."
Worthington owned a 21-7 lead when quarterback Will Cooper threw his third TD, and second to Joey Zalewski, to finish a 76-yard drive on the Cardinals' first possession of the second half.
Jerome's offense struggled to that point, which figured, given leading rusher Luke McLoughlin's high ankle sprain and backup Cael Abdul Haqq's broken lower leg from the Bradley win.
Even when the Celtics drew within 21-10 on Carter Holden's 40-yard field goal with 2:25 left in the third, Worthington seemed safe with an offense averaging 37 points per-game through the first half of the season.
But Cooper made his only mistake on the Cardinals' next series, forcing a third-and-14 throw from his 17 that Jerome's Cole Saneholtz intercepted at Worthington's 41.
Tschirhart struck quickly, lofting a perfect throw to Tzagournis along the left sideline for 38 yards that set up Preston Stucke's one-yard TD run with 9:15 to play.
Worthington denied the two-point try, so its lead stood at 21-16 as a flurry of flags began to wave off Jerome's attempted comeback.
Two unsportsmanlike conduct penalties on the Celtics' ensuing kickoff gave the Cardinals 30 free yards, which helped Cooper drive his team into position for a 30-yard field goal attempt.
Maddox LaPrad hooked that try a bit left, however, so the Cardinals' lead stayed at five points.
Jerome, however, couldn't get out of its own territory and punted back to Worthington with 3:37 left.
The Celtics were called for a block in the back on the punt – something you don't see called on the kicking team very often – which allowed Worthington to start at its own 42.
Jerome exhausted its timeouts and forced a punt from midfield, but the snap went awry and Cards punter Noah Walters couldn't pull it down. He bailed toward the sideline to avoid the collapsing Celtics' pressure and got off a wobbly attempt that barely reached midfield.
To the amazement of Glass and the home sideline, officials called roughing the punter and gave Worthington a first down at the Jerome 39.
"He said, 'If he punts it, he's a punter,' " Glass said of the explanation the referee gave him for the curious call. "I don't want to say anything that gets me into trouble. That's what I got."
Glass shook his head vociferously back and forth when asked if he'd ever seen that call before on a bad punt snap during his nine-year coaching career.
No matter, Jerome held again and took possession at its 21 with 1:13 left.
Having lost his favorite target, Zack Thomas, to an injury in the third quarter, and having lost tackle Kyler LaRosa to a knee injury in the first quarter, Tschirhart was looking for a miracle in the face of heavy Cardinals' pressure that dogged him all night.
He found Tzagounis for 11 yards to the 32, then threw incomplete twice before ducking up in the pocket on third down to avoid the rush.
"We called the post over the top," Tschirhart said. "Their corners and safeties were a little bit deeper than normal, so it wasn't there when I was looking for it at first.
"The defensive end (Zalewski)…got around the end, so I had to step up. I saw TZ had a step, so I threw it flatter and he caught it and turned it up. He just made a great play."
Tzagournis' adjustment, bending the route more toward the right sideline than intended, gave him a step on Ryan Assoku and the momentum to outrun the Cardinals' secondary to the end zone for a 22-21 lead.
Tschirhart powered in for the two-point conversion that boosted Jerome's margin to three.
"I saw Tshirhart rolling, so I knew I had to get to the other side of the field," Tzagournis said. "It's pretty amazing to win one like that. We had tons of injuries, but everyone stepped up."
For Worthington coach Mike Picetti, losing the OCC Cardinal Division opener in such fashion stung considerably.
"We have to learn to finish games and we didn't do that," Picetti said. "The fourth quarter, we made too many mistakes. We get a first down or two, we put the game away. I think we got to the point where we got a little tight.
"We made mistakes that we shouldn't be making. We made mistakes on things that we addressed over the summer. It's what happens when you have a program that hasn't been successful."
The Cardinals have made huge strides in Year Three under Pacetti and, despite falling to 4-2, appear destined for their first finish over .500 since 1999.
Jerome, ranked fifth in the state and atop Division I Region 2, is the lone remaining unbeaten across the OCC's five divisions, even though Glass was using everything but duct tape and 3-in-One oil to cobble together the Celtics' latest rally.
"We were making stuff up on the sidelines at the end of the game." he said. "We were shuffling Marek back and forth….moving him around because we knew we wanted to throw him the ball.
"I thought we had to go back to the drawing board last week. Now we're going to have to do the same thing again."
Each of the Celtics' four remaining regular-season opponents are over .500, starting with a trip next week to 4-2 Marysville, the Cardinal Division's defending champion.
"We didn't have a running back going into this week," Tschirhart said. "Stucke hasn't played running back since his freshman year. Kyler, our best lineman, went out. But that's the thing about this program. We're going to overcome whatever comes at us."
Listen to the Bruce Hooley Show from 11 a.m.-1 p.m. Monday-Friday on 94.5 FM in Dayton and 98.9 FM in Columbus.