Parents Trevor and Chelsi raise livestock, corn, and alfalfa on the family farm near Mansfield,  and their son and two daughters have been integral in the operation since they were kids.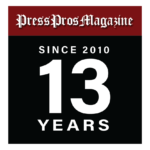 Columbus, OH – There was a picture on the various social media websites of Cade Stover working in a barn the day he committed to play football for Ohio State.
That was so him because, in addition to playing football and basketball for Lexington High School southeast of Mansfield, working with, and in the dirt, has been his life.
Parents Trevor and Chelsi Stover run a farm and own two butcher shops. They raise livestock and grow corn and alfalfa.
None of that can happen by planting magic beans. The hours are long and when Cade was not in school, becoming Mr. Football in the state or leading his basketball team to the Division III state tournament, he was right in there pitching in doing anything and everything that was needed.
The toughness and dependability Stover developed helped propel him to becoming a team captain and factor-in-the-making at tight end.
He will be one of six captains at midfield for the coin toss when No. 3 Ohio State (3-0) plays Wisconsin (2-1) at 7:30 p.m. Saturday at Ohio Stadium. ABC will broadcast.
"I've said it before,'' Stover said on August 15. "Everything I've ever done is really just a testament with the way I grew up, to be honest with you. It's just the way things happen, the way I was raised, the way that I do things, the way my parents and family did things. I did all kinds of stuff. We raised cattle and grew corn and alfalfa. I did all kinds of stuff. Any job at the farm I did at some point.''
It might be raining like Noah's ark, snow might be up to your shins, or you might be feeling punk, but in farm life the show always goes on. Machinery breaks and cows get sick. The crops must be put into the ground, treated, watered and harvested.
"You can't take days off. It's impossible,'' Stover said. "Christmas, cows eat. Thanksgiving, cows eat. The birthday, cows eat. They don't take days off, so why should you? I would watch dad get up at 5 and come home like 7:30 and then come back and farm again. I saw his work ethic and always tried to emulate just a sprinkle of what he has. I don't think I'll ever be what he is. I just try to get close. My sisters do a lot, too. Everybody pulls weight.''
Dad still cuts his son's hair in a Mohawk.
Competitive toughness has been at the forefront for the Buckeyes' since they were battered 42-27 at Michigan. After that game, Wolverines offensive coordinator Josh Gattis, who has since moved on, said his opponent was talented but more finesse than tough.
Now comes the ultimate in tough man games against the Badgers. The team has never signed many five-star recruits. What Paul Chryst has had to do – and Bret Bielema and Barry Alvarez did before him – is develop three-star players who aren't as fast or athletic into disciplined tough men.
"You can't not be excited for this,'' Stover said. "That's a great program with a tough team and tough kids on it. It will be a test to see what we're made of. You have to bring your feet with you and see what happens.''
There was a large hole at tight end after Ruckert was drafted in the third round by the New York Jets. He came up with a ton of clutch receptions in big games. He was a sure blocker.
Everyone knows Stover's odyssey. He started as a defensive end, was switched to linebacker and twice went back and forth from linebacker to tight end.
Last season, he caught five passes for 76 yards as a backup, then showed his team-first attitude by moving to linebacker and making six tackles in the 48-45 Rose Bowl victory over Utah.
This season, he caught three passes for 14 yards against Notre Dame, two for 40 against Arkansas State and three for 83 against Toledo. Two receptions against the Rockets went for 38 and 34 yards.
Head coach Ryan Day said Stover being able to click with quarterback CJ Stroud, moving forward, is "something that can be a huge weapon for us in games.''
Stover's start at tight end was not good. In Ohio State's scheme, it's a complicated position. You are asked to block ends and linebackers, chip block and get into a pass pattern and be able to run with, as Stover puts it, "6-foot, 220-pound guys who can run.''
"When I first came over, I sucked. I mean sucked,'' Stover said. "I still knew in my heart, I knew, that I was talented enough to do it and just had to do it.''
His metamorphosis began last month.
"Really, it was fall camp. I said, 'You can do this,''' he said. "I knew I could be good at it. I never played (the position). I had no technique. I just knew how to smash people. I had to come full circle where people knew I could be a good ballplayer. It's tough. It's tough not knowing. I had some doubt about, 'Should I even be over here?'''
But the groundwork for him had been laid, particularly the leadership aspect, during his freshman season.
Stover modeled himself after former defensive end Jonathon Cooper
"I didn't talk a whole lot,'' he said. "I was just looking at that dude and being like, 'I need to be like that guy.' Watch what he does. Watch how he handles himself. Watch how he talks to the team. A lot of times I look at situations and say, 'What would Coop do in this situation?'''
And, of course, we must circle back to his upbringing. Trevor Stover didn't raise a wimp.
"Tough man,'' Stover said. "I think if you think about a farmer you are thinking about a tough fella. You are talking about a blue collar, tough person. My dad is the toughest dude.''
THIS AND THAT
Day said Thursday during his "lightning round'' Zoom call with the media that it's "so far, so good'' with receivers Jaxon Smith-Njigba and Julian Fleming getting more playing time in coming back from injuries. . . True freshman cornerback Ryan Turner, a four-star from Hollywood, Florida, shed his black helmet stripe. That's important because there are only six scholarship cornerbacks on the roster and Jordan Hancock is out with an injury.