Christian Manville rushed for 230 yards and teammate Dylan Rosser added 165, each scoring two TD, as New Albany countered Grove City's fast-paced, high-octane passing attack with ball control football. The Eagles' defense also collected three interceptions and turned a blocked field goal into a TD.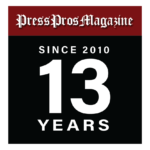 New Albany, OH – First-year Grove City football coach Greg Waits – previously a 15-year basketball coach at the school – takes pride in running a fast break attack on the gridiron, with quarterback Matthew Papas throwing passes at a breakneck pace. The goal entering an Ohio Capital Conference Ohio Division showdown against New Albany was to run a play every 10 seconds.
Long a proponent of the wing-T offense, New Albany thrives on grinding opponents into submission with a clock-hogging running game using multiple options, plenty of mis-direction and a blend of toughness and quickness up front.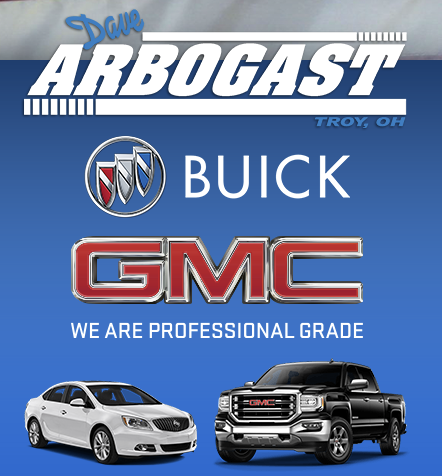 This made for a perplexing matchup of 4-1 teams with hopes of making noise in the Division I playoffs. The Greyhounds came in ranked No. 1 in Region 3 and the Eagles No. 4.
The first few sets of downs dispelled the stereotypes of these teams, but ultimately New Albany seized control with its punishing ground game, an opportunistic defense and a big advantage on special teams and came away with a 45-21 win before a huge Homecoming crowd.
"After last week, we just wanted to come out and prove ourselves worthy again," senior defensive back Elijah Griffith said, referring to a stunning 27-0 loss to then 1-3 Olentangy Liberty. "A lot of people doubted us after last week and we thrived on the underdog mentality all week long. We did a great job in all three phases tonight and came up with a real good scheme to shut down their passing attack."
Papas, who entered the halfway point of the season with 1,522 yards passing with 13 touchdowns and just three interceptions, was harassed all night by a defense that switched between zone coverage and blitzes.
He finished 18-of-51 for 315 yards, with three touchdowns and three interceptions.
Grove City (4-2, 0-1) punted on each of its first four series and saw the fifth end with an errant shotgun snap. The Greyhounds managed just two first downs during this sloppy stretch.
"The whole key to the game tonight was our defense," Eagles coach Brian Finn said. "The coaches made adjustments throughout the night and we continued to bend but not break. Grove City is a different animal than Liberty was. We knew we couldn't just sit back and let him throw it play after play. Getting all of those three-and-outs to start the game was pivotal for us."
Meanwhile, New Albany (5-1, 1-0) hit a home run on its first play from scrimmage. Christian Manville broke free on a 60-yard TD run down the sideline to put the Eagles on top 7-0.
Manville, who came in with 551 yards and 10 TDs, suffered a sprained right ankle in the third quarter of the loss to Liberty and spent much of the week in a walking boot. Apparently, his foot recovered nicely. He finished with 230 yards on 28 carries with two TDs against the overmatched Greyhounds defensive front.
"What can I say?," Manville said. "Our line cleared them out and I hit a seam. What a crazy way to start the game. We had heard all about their quarterback and their passing game, and our objective was to punch them in the mouth … and that's exactly what we did."
In fact, backfield mate Dylan Rosser chipped in 165 yards on 25 carries and also scored two TDs. All told, New Albany rushed for 437 yards.
"We knew coming in that they ran the wing-T to perfection and, simply put, we couldn't stop them on the ground tonight," Waits said. "They beat us up. Give them credit. They came to play. In fact, it looked to me like they wanted it more than we did."
But despite what the final score suggested, it was a close game much of the way.
Thanks to back-to-back interceptions by Elijah Lowden and Griffith, New Albany turned a 14-7 deficit into a 24-14 lead early in the third quarter. After that the Greyhounds were forced to play catch-up, passing on virtually every down.
Trailing just 31-21 early in the fourth quarter, Grove City was forced to settle for 24-yard field goal try. Sabian Harris stormed in and blocked Kaedon Kline's attempt. Teammate James Collins scooped up the ball in stride and raced 80 yards for a TD.
"Our defensive unit was out there for the block and they get the credit for it," said Finn, who got a sideline warning for running on to the field. He assumed the play had been called dead. "That was a key play in the game. We finally got a little breathing room and were able to finish them off."
The Eagles did just that with an 18-play, 75-yard scoring march that would have made late Ohio State coach Woody Hayes proud. The drive, culminated by Manville's 1-yard plunge, took some 8 minutes and 39 seconds off the clock.
"Manville is an animal … he's a dog," Griffith said. "If you had seen him earlier in the week you wouldn't have believed he'd be playing, let alone having such a great night."
Added Finn, "Pound for pound, he's a good as any back in the state of Ohio."
The loss did little to tarnish Grove City's magical first season under Waits, a 1980 alum who has served as a football assistant since 1999. The Greyhounds had gone 12-68 in the previous eight seasons. The last playoff win for the tradition-laden program came in 2005.
Waits installed the pass-happy offense and had his team scoring 34 points per game before it ran into New Albany.
Pappas threw TD passes to Chris Burns (18 yards), Ryan Reber (40 yards) and JJ King (56 yards) to keep the game competitive.
The OCC Ohio looks like perhaps the area's strongest division with New Albany, Gahanna, Pickerington North and Grove City leading the pack. And Westerville Central showed its mettle with a massive upset of Pickerington North on Friday.
Finn, an assistant at New Albany since 2000 and the offensive coordinator since 2013, has his team rolling again on the heels of a 12-1 campaign in which several key players were lost to graduation.
"We do things a certain way here," Finn said. "We didn't always play the way we wanted to play tonight, but the defense really came through."