The OCC Capital is two weeks into division play, and now the Ohio, Cardinal, Central and Buckeye Divisions are finally joining them as the second half of the season begins.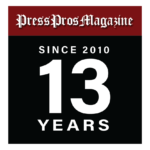 Columbus, OH – League play and has finally arrived for all five Ohio Capital Conference divisions after a first half of the season where defending champs are on notice of new challengers.
Only one team that won its division in 2021 – Upper Arlington in the OCC Central – has the best record in its division through five games.
Dublin Jerome is the OCC's only remaining unbeaten, and Grove City is the only team in the league to lead its region in the state computer poll that determines post-season playoff seeding.
A 6-4 record last week leaves the season total at 35-18 entering Week VI.
Grove City (4-1) at New Albany (4-1) – The Greyhounds made a statement last week with their dominant win over Marysville and would certainly make another by opening Ohio Division play with a win at the defending champions.
New Albany's Wing-T will try to keep the ball away from Grove City quarterback Matthew Papas, who triggers the Dawgs snap-it-as-fast-as-possible attack. He's thrown for more than 1,500 yards already and 13 scores. New Albany can play keep-away with running backs Christian Manville and Dylan Rosser, both of whom are on pace for 1,000-yard seasons.
New Albany's defense hadn't allowed more than 13 points until turnovers put it in a bad spot last week in a loss at Olentangy Liberty. Bet that unit makes the difference in this one.
Thomas Worthington (4-1) at Dublin Jerome (5-0) – Jerome paid dearly for its 27-24 win at Hilliard Bradley, losing starting running back Luke McLoughlin to a high ankle sprain and backup Cael Abdul Haqq to a broken ankle. That takes close to 1,000 rushing yards away from the Celtics entering their Cardinal Division opener against high-scoring Thomas Worthington.
The Cardinals' Will Cooper has thrown for 1,723 yards and 19 TDs, which is why his team averages 36.8 points per-game.
Jerome's Zakk Tschirhart has passed for less than half those totals, but he's efficient and has a stout defense in his corner that will keep the Celtics 7-0 in this series.
Westerville North (3-2, 1-1 Capital) at Westerville South (4-1, 2-0 Capital) – South's victory over Big Walnut last week leaves the Wildcats looking down at six teams that are 1-1 and another that's 0-2. North hasn't beaten either of its Westerville rivals, South or Central, for 14 years and it won't break that streak now.
Dublin Coffman (3-2) at Olentangy Liberty (2-3) – Liberty has rebounded from an 0-3 start to defeat both Olentangy Berlin and previously-unbeaten New Albany. That should fuel the Patriots' confidence to start Central Division play with a win.
QB Andrew Leonard threw for 290 yards in the win over New Albany, but he's thrown one more interception than he has touchdowns. Coffman's offense looked good last week against Westerville Central, but won't quite keep pace with Liberty.
Upper Arlington (4-1) at Hilliard Bradley (3-2) – UA seemed to go backwards a bit with a closer-than-expected 14-13 home win over Groveport Madison a week ago. It will have to be much sharper against Bradley quarterback Bradyn Fleharty, who can torment defenses with his arm or his scrambling ability.
Bradley's run defense wasn't sharp in a loss to Jerome, but that's a stiff task for any unit to withstand. This one is so close that Jaguars kicker Jacob Walter's right leg will tilt the outcome his team's way.
Olentangy Berlin (3-2) at Olentangy (3-2) – Comparative scores aren't always reliable, but it's hard to pick against Berlin given a 17-0 win over Olentangy Orange, which defeated Olentangy by 30 points. If it's close at the finish, Berlin's Spencer Conrad gives his team an added advantage, give a season-long field goal of 53 yards.
Pickerington Central (2-3) at Newark (2-3) – It's a testament to Central's difficult schedule that it's under .500, despite allowing just 11 points per-game. Now the Tigers have to operate without Pittsburgh commit Rasheem Biles, who tore his meniscus last week.
Central will get to .500 and start building toward the post-season.
Hilliard Davidson (2-3) at Olentangy Orange (3-2) – Orange's double-barrelled rushing attack of J.J. Calip and Bobby Ogles is a robust threat, and both are also receiving weapons out of the backfield for quarterback Levi Davis.
That will be too much firepower for a Davidson offense to match in the start of Central Division play, given the Wildcats have scored just 24 points in their last four games.
Marysville (3-2) at Hilliard Darby (3-2) – Some losses stick with you longer than others, and Darby has likely been stewing over last season's 21-14 overtime loss to Marysville all summer.
The Panthers, though, put the football on the ground too often and have been too inconsistent offensively to think they'll bear up in the Cardinal Division opener against the Monarchs, who also have reason to be salty after turning it over four times last week in a loss to Grove City.
Pickerington North (4-1) at Westerville Central (1-4) – Central has lost four straight since winning its opener with a last-gasp, hook-and-lateral play on the final snap. There won't be any miracles against North, which will coast to an easy win in the Ohio Division opener.
Dublin Scioto (1-4, 1-1 Capital) at Canal Winchester (3-2, 1-1 Capital) – Scioto posted its first win last week, and beat Canal by three touchdowns last season. But Canal's defense is too stingy for the Irish to maintain their momentum.
Bruce Hooley hosts the Bruce Hooley Show from 11 a.m.-1 p.m. Monday-Friday on 94.5 FM in Dayton and 98.9 FM in Columbus.