The head coach said he gets more anxious and worried during Tuesday and Wednesday practice than he does on game day.  Notes from Tuesday's press conference from Mark Znidar.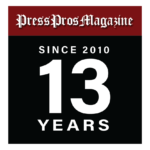 Columbus, OH – Ryan Day mostly sounded like someone from the defense department talking about a crisis during his weekly question-and-answer session with the news media Tuesday.
His jet-black eyebrows were furrowed, and the delivery of his questions was concise. The chuckles were few.
This is the first week of Big Ten play for Ohio State and playing the type of opponent that is a division contender often is like a wrestling match that has a team beat up and exhausted
The third-ranked Buckeyes (3-0) play unranked Wisconsin (2-1) at 7:30 p.m. on Saturday at Ohio Stadium. ABC will broadcast nationally.
"Anytime you are in conference play it means a little more and it ramps up a little more,'' Day said. "Wisconsin is a very good team. It epitomizes everything what the Big Ten is about.''
It's such a big deal that Nike will dress Ohio State in all black uniforms for the fourth time. This is the 33rd time the team will wear alternate uniforms since 2009.
How does Day feel about his team going into this one?
"Kind of how I feel every week, which is whatever happened the week before really doesn't matter,'' he said. "What matters is what you do this week, and so we really need a good Tuesday practice and a good Wednesday practice and great preparation going into the game. Everything is going to be harder when you deal with a conference opponent.''
The Badgers come in without a ranking because they fell on their faces in a 17-14 loss to Washington State in Week 2, and it was at Camp Randall, for criminy sakes.
They held a 401 to 253 advantage in total yardage, but lost two fumbles, had a pass intercepted and were called for 11 penalties.
The last time Ohio State saw this team was in the conference championship game in 2019, and it had to overcome a 21-7 deficit at halftime to win 34-21.
That night, a sideline reporter said the Buckeyes defense was so emotional running off the field at one point during the comeback that some players had tears running down their faces.
Until that game, the team hadn't been tested. It was something of a mystery team despite having quarterback Justin Fields, running back JK Dobbins, a budding star receiver in Chris Olave and Bosa-like defensive end in Chase Young.
Thus far, Wisconsin is that type of team question mark team. A 38-0 victory over Illinois State and 66-7 win over New Mexico State couldn't have told coach Paul Chryst and his staff much.
It's the same Badgers with different faces. They try to ram the football up the gut with tailback Braelon Allen and saw you off at the knees with big pass plays with quarterback Graham Mertz throwing to Chimere Dike. Defensively, they try to beat you up.
Day has been talking about the necessity of sharp practices since preseason began the first week of August.
"I get more anxious and worried on Tuesday and Wednesday than I do on Saturday,'' he said.
As Day spoke, one could see evidence painted on a wall of what this team wants to be about. Motto: Tough Love. Culture: Fight.
No way is this team where he wants it to be. At the same time, it is so far, so good.
"Not that we have all the answers, but there have been some boxes checked for sure,'' Day said.
The atmosphere before and during Ohio State's 77-21 victory over Toledo on Saturday, Day said, was an immense lift for the coaches and players.
The public was so interested in seeing a Mid-American Conference team in a play-for-pay game that 105,000 people generated an atmosphere fit for a much better opponent.
But, Day was asked, does he really enjoy playing three night games in four weeks?
"It has been good for recruiting,'' he said. "Those are long days – they are. I do like when a noon game is done at about 4:30 and you can go home and enjoy the rest of the day. But I also love Buckeye Nation, 105,000 people strong. St. John Arena was rocking (for the marching band warmup), the stadium was rocking and that was great.
"The electricity of a night game in The Horseshoe, there is nothing like it. That's the give and take of it, I guess. I'm glad we have a night game. I'm excited to see Buckeye Nation come out and support our guys again. I would like it to be loud again.''
KNOWLES SAYS FINN YARDAGE ON HIM
There was a negative from the Toledo game defensively and that was sophomore quarterback Dequan Finn throwing for touchdown passes of 50 and 40 yards and running for a 23-yard touchdown on a broken play.
Ohio State won't face an athletic quarterback like that until Sean Clifford of Penn State in Game 8 and JJ McCarthy of Michigan in Game 12. Both can crush defenses with ad lib plays.
"I don't think we did a great job, and that starts with me,'' defensive coordinator Jim Knowles said. "I don't think it was at the level we want our defense to be – Silver Bullet caliber. It wasn't there. A lot to learn from it. Always great that you can win and learn from that. I feel like I didn't do a good enough job of preparing them. You know it's there and you set up some things and some schemes to combat it, but (Finn) was really talented.''
No matter how much pressure was applied, Finn found ways to slip out of the pocket and extend plays.
Knowles did not have the scout team quarterbacks simulate Finn simply because there is no one on the roster close to him.
"How do you simulate a scrambling quarterback?'' he said. "Near impossible, it really is, because you are not tackling in practice and you are not getting that sense of speed. I learned a lot from the experience and we'll get better.''
Ohio State has been hit by 50-plus-yard pass plays in each game. Notre Dame got a 54-yard reception by Lorenzo Styles after a blown tackle by safety Josh Proctor, Arkansas State's 5-foot-6 Champ Flemings caught a 58-yarder off cornerback Denzel Burke and then came the bomb to Zsiros against cornerback Cameron Brown.
"We talk about explosive plays, right?'' Knowles said. "I've built those into the system because they do happen. You don't want to give up any of them and you never condone that. It is a concern and you say, 'Why did it happen? What's the issue? Was it just a 50-50 ball or were we out of position? If we were out of position, why did it happen?' Every explosive play is concerning, but it's not the end of the world because we've shown that we can recover. That's important.''
Knowles said the staff looks at those plays from schematic, individual and technique standpoint in breaking down the plays.
"I think we're on the right track schematically in terms of being in the right places,'' he said.