His passing Wednesday threw a knot in the stomach of every baseball coach and fan who knew his record, and appreciated his commitment to youth baseball and the city of Coldwater, Ohio.  Boys and baseball have lost a friend at a time when they can ill afford his absence.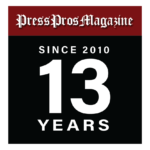 I heard the news early Wednesday morning from friends in Versailles.
"Brian Harlamert passed away this morning,"  one said, struggling with the moment.  "Can you believe that?"
The two-time Division III state champion coach of the Coldwater Cavaliers had had some heart issues over the summer, had gotten treatment, and when I last talked with him a few weeks ago he was smiling and upbeat – talking baseball, of course.
He was 51, left this world with wife Trish and their four children surviving (son Evan is a senior at Coldwater), but his personality and passion for the sport of baseball and kids competing in any sport always made him seem younger than his years.  A standout athlete at Coldwater, he later played baseball at the University of Dayton before coming back home to teach, and coach.  Before it was over he would become a hall of famer, both at UD, and with the Ohio High School Baseball Coaches Association.
Much will be written about 'Harley' in the coming days, and my own relationship with him was no different than many.  I didn't know him so much personally, but in our limited time together I grew to know his baseball instincts like I know the baseball rule book.
My own high school coach at Piqua, Jim Hardman, used to say that you can only play baseball for a limited time…but if you could come to love baseball it would love you back for as long as you lived.  We shared that, Harley and I, and we talked often about our mutual experiences growing up in the game – my own with Hardman, and his with hall of fame coach Lou Brunswick, who won five state titles while coaching at Coldwater.  Harley was a member of two of those teams.
He was a sharp baseball man, competitive, and fond of winning.  Those two state titles he won in 2014 and 2019 meant the world to him because it forever tied him to the legacy of Brunswick and Cavalier baseball, of which he was proud beyond words.  When the Phoenix Bat Company, in Plain City, presented him with a ceremonial bat in 2019, as a commemorative of winning the Division III title that spring, he literally teared up.
But where Harlamert and I really found common ground was over the subject of where kids best learn baseball – at home, playing with friends in a relaxed and nurturing environment – instead of the financial windfall known as 'elite', or 'travel' baseball, where he was always concerned about 1) who's teaching, and 2) was good baseball being taught.  In a day where kids increasingly jump at the chance to play in a traveling 'all-star' environment, he found remarkable success in convincing his own players that their best baseball could be learned at home.
"A lot of us from Coldwater don't go out to play 'select' ball.  We're rather stay here and try to keep the program moving, try to have the same chemistry when we get together next year for high school ball," said A.J. Harlamert (a nephew), who competed in last summer's state ACME tournament.  "This is very special."
It comes as no surprise, then, that Harley was a HUGE proponent and promoter of summer ACME ball played in west-central and northwest Ohio.
"I know what they're learning, and I know who's teaching them,"  he would say.  "And they're playing with and against kids they'll play with for four years in high school baseball, and that's a bond that will last a lifetime."
He often called me early in the morning to comment on a game story or column from the day before.  And, he was supportive of my position that if there's a fair competitive environment for football in the fall, and for basketball in the winter, then, too, kids who play baseball and softball should have something better than cold wind and blowing rain in the spring – push the season back a month.  He couldn't publicly comment, but he'd always laugh and say, "Keep writin'."
His character was always on display.  MAC commissioner Don Kemper remembers him from this moment in 2021.
"In 2021 the league title came down to a game between New Bremen and Coldwater, at Coldwater.  If Coldwater won they took the title, outright.  If New Bremen won, they shared it.  By that time as commissioner I had presented Brian with six league trophies in ten years, and I can honestly say that he was as excited about the sixth as he was the first.  That's just how he was.  But on that day his team didn't play well, New Bremen won the game, and when I went down to the dugouts to do the shared trophy presentation I thought to myself that Coach Harlamert isn't going to be very happy.
"I couldn't have been more wrong.  He smiled and said, "What a good thing this is for New Bremen baseball,"  and he couldn't have been more genuine or excited for Chad Wells and his players.  You don't see that kind of character very often, but that's the kind of guy Brian Harlamert was."
His best friend in coaching was probably Minster's Mike Wiss, who was a baseball teammate of Harlamert's at the University of Dayton.
"We coached against each other so many times,"  Wiss remembered on Wednesday.  "Sometimes we'd win, and sometimes they'd win, and they got us pretty good a few times.  Harley would always come over after the game to visit, to say something about the game, and wish us well in our next game.  I would tell him, 'Thanks, but it wasn't that bad a day.  I got to spend it with my buddy at the ballpark.'  He was an incredible friend."
And, he was an incredible coach, taking over the Coldwater program in 1998, following his mentor Lou Brunswick, and for a short three-year span, Gabby Wilker.  Between 1998 and 2022 he coached the Cavaliers to more than 500 victories, and this past January was inducted into the Ohio High School Baseball Coaches Association's Hall of Fame.  He also holds the distinction of being the first UD athlete to receive a scholarship for baseball.
A coaching friend from southern Ohio commented Wednesday:  "There's no doubt that Brian was one of the 50 best high school coaches in Ohio."
In a Twitter post Wednesday Coldwater athletic director Eric Goodwin wrote:  "Coach Harlamart is going to be missed by so many. Touched so many lives with his positive words to everyone and hard work ethic."  That's just the beginning of who he was, and of what most people knew.
Because…high school and amateur baseball has lost a dear, dear friend, and at a time when we could ill afford to lose one like 'Harley'.  Truly, baseball loved him back for as long as he lived!