Call it what you will, but for whatever reason a growing number of high school football games are being played this season before empty seats.  Does it matter?  And is it a chronic situation?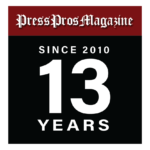 I saw something pretty special at the Marion Local – New Bremen football game last Friday night?
Great football?  Yes, but you expect it from a MAC game.
J.D. Vance, or Tim Ryan?  Uh, no.  Not the time, or the place.
OK, what I saw was this.  Booster Stadium, Marion's home ballpark, was packed – standing room only – as fans from both sides occupied all the available seats, as well as room around the perimeter of the field, leaning on the chain link fence.  And trust it, in 2022, five weeks into the season,  a packed stadium for high school football is becoming increasingly special.  What Woody Hayes once claimed as an integral part of Ohio heritage and culture is no longer attracting crowds on Friday nights.  Not everywhere!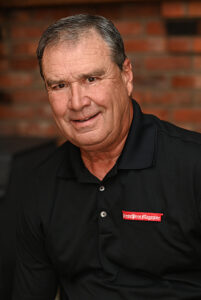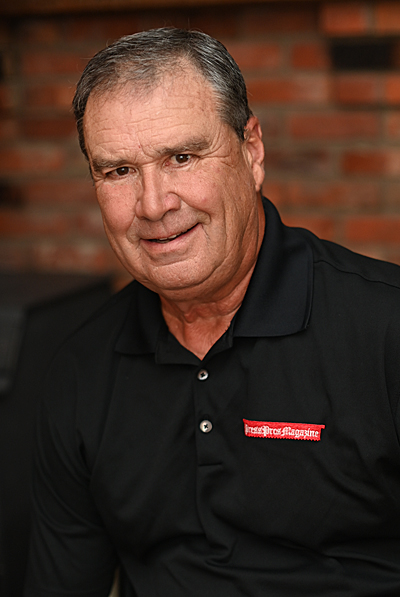 Traditional football communities, even with winning legacies, are seeing a precipitous drop in attendance, and according to some, "It doesn't seem to matter like it used to," said a resident of Lawrence County, where the Ironton Tigers have reigned supreme for generations, have two state titles and have eight times finished runner-up.  But in other, smaller, football communities up and down the Ohio River, people are staying at home –  doing something else on Fridays.
"I think Covid made people stay home for a couple of years, and some of them never came back,"  says a long-time friend from Ironton.  "People still go to the games here because they're winning, but not like they used to."
Another from Chesapeake added last week, "Some of the kids go to the games, but it's not like the old days.  Now, it's mostly parents, and family, and friends.  Where you really notice it is the visiting schools don't bring the people like they used to."
A retired athletic director told me recently, "People have more choices now on Friday nights.  And they got out of the habit of football during Covid, and they haven't come back."
There's other reasons….
People also get out of the habit when the hometown team doesn't win – is in a downturn of the athletic cycle.  Locally, Lehman Catholic has suffered through diminished football numbers in recent years, and with it their record since 2019 has been 9-20.  With that, too, the fans in the stands have dropped, as well.  At their recent game with New Bremen, played in Sidney, New Bremen fans outnumbered Lehman supporters better than 3 to 1.
Covington, which won 80% of its games between 1999 and 2019, fell to a 1-9 record last year, and thus far in 2022 stands at 1-4, shut out in four of their five games, and currently dresses less than 20 athletes for varsity football, with no JV team.  Just five years ago Covington dressed nearly 50.  In the best of times Fridays at Smith Field, for those twenty years, was the only place to be!
Bradford, after years of fighting the good fight to maintain football, has given it up altogether for now, with the exception of a game played three weeks ago against Covington, for what seemed to be old times' sake.  Covington won, their only bright spot of the season thus far.
Proportionately, you find it across the state, as some point to not only alternative choices for Friday entertainment, but to the rising cost of even attending a high school football game.
As late as five years ago you could still buy a ticket for $5 – $6 at the most – for most regular season games across Ohio.  Now, in 2022, a ticket purchased at the gate for a Miami Valley League game is $9.
"Prices have gone up because our costs have gone up,"  says Tippecanoe athletic director Kregg Creamer.  "Everything is more expensive, even paying the officials.  They want more money now to show up and work the games."
Which is understandable, given inflation and the price of gas is fully a $1.25 a gallon more now than it was in mid-September a year ago.
"It's not even that easy to go to a high school game anymore,"  says a reader from Gallia County.  "You have to buy tickets with your phone now and a lot of the older people either can't, or won't do it.  So they just stay home."
So yes, it was pretty special at Marion Local last Friday.  The place was packed and the 50/50 was better than $2,000, just like the old days.  Some still have the culture, the legacy, and the crowds.  Others, not so much…another vestige of what I wrote about back in the summer – the 'rich' getting richer!
If you're a dyed-in-the-wool Bengals fan you have to be red-faced over what you've seen the first two weeks.  Sunday's loss to the Cowboys looked very familiar…and a lot like the feckless days of Marvin Lewis, 'Pacman' Jones, and Vontaze Burfict.
Even with Joe Burrow they couldn't score, their only offense amounted to the remarkable foot of placekicker Evan McPherson, who makes 50-yarders look like a high school extra point.
Sunday McPherson was all the offense they had for all but the final drive of the game, when Burrow finally hooked up with Tee Higgins for the late touchdown, and Tyler Boyd for the two-point conversion to tie.  Prior to that, he had to run for his life.
They spent all that money in the off-season to upgrade the offensive line….and they still can't protect the passer.
The running game averaged about 3 yards on Sunday.
And, of course, when they needed to hold Dallas outside of field goal range in the final minute…they couldn't!
Now they're 0-2, they have to play the Jets next week, and Sunday the Jets pulled one of the big shockers of the weekend by beating the Browns, overcoming a two-touchdown deficit in the final four minutes of the game.  This is beginning to look like a team that's not fun to watch, again.  But I guess you have to.  You bought all that gear last year!
Finally, ranking very high among the best things I saw last week was area volleyball.  Specifically, the match between New Bremen and Coldwater last Thursday was probably worth $9 to see;  and when the Cardinals (13-0, ranked #1 and unbeaten in the MAC) and Marion Local (12-2, ranked #2 and 3-0 in the MAC) meet on Tuesday at Marion Local it's going to be better, and more entertaining, than a lot high school football games will be.
Two-time state champion New Bremen is young, athletic, and confident with junior Olivia Heitkamp having 29-kill nights, like she had last week against Coldwater.
Marion has its own great legacy of volleyball success, having won titles in 2013, 2012, 2009, '08, and '07.  And again this year, coach Anthony Chappel has the community buzzing about a team that's big, aggressive, and unafraid to compete.  Different from New Bremen, and yet, with many similarities.
I'm just saying…if you want to see something really good this week, you could do worse than girls volleyball, Tuesday night, at Marion Local!
See you there.