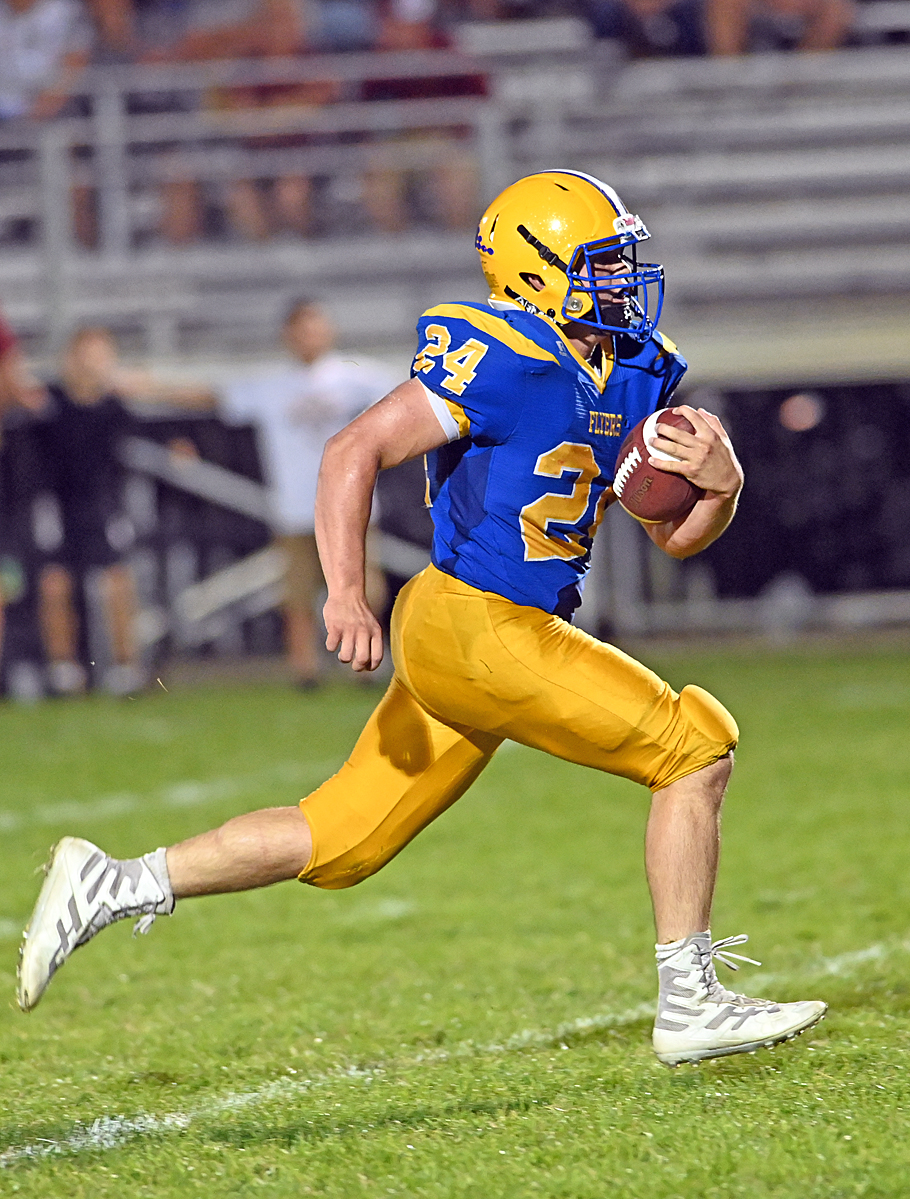 Darren Meier – Marion Local High School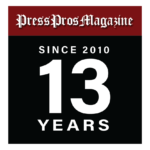 Someone in Tipp City may have something to say about this, or at Riverside High School, or Minster.  They all had important, impressive wins last Friday night…and important individual performances.
But none of those schools represented the #1 team in the state playing the #3 team in the state, with that much state-wide attention, and had someone use that platform to emerge with the best performance of his high school career.  That is, bring your best when your best is needed most.
Marion Local's Darren Meier did just that, scoring four touchdowns on runs of 1, 1, 9, and 45 yards while rushing 27 times for 165 yards in the Flyers' 38-16 win over New Bremen.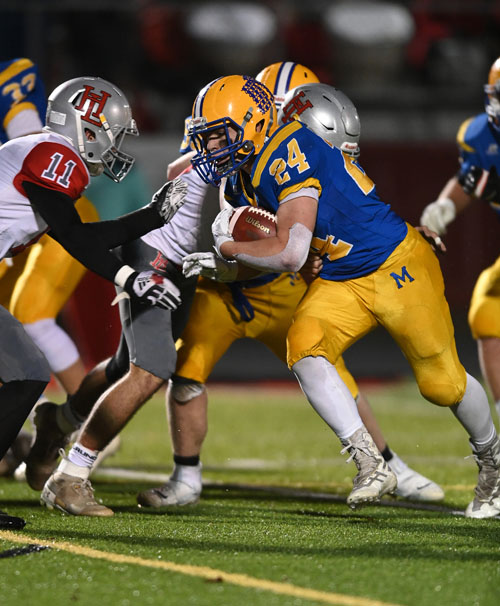 And as for talking about it..Darren Meier, by the way, doesn't have much to say.  Cliche' as it sounds, he lets his play do his talking.
A lot of those 165 yards came after initial contact, which was mentioned to him in a post-game interview effort.  Meier just smiled, and said, "Coaches always say…just keep your feet moving."
Oh!
Well then, 165 yards and four touchdown represent that night most high schoolers dream about during all those hours of workouts, lifting, and mental preparation.
"It felt good,"  he said.  "We just executed better.  The only way they could beat us was if we shot ourselves in the foot."
I see!
But the reality was…that the minutes Darren Meier spent talking with me were ones that he wouldn't have with his teammates in a celebrating locker room.  That's where he really wanted to be;  and that's the fun of playing high school football.
It doesn't happen that often at a place like Marion Local, because Meier is not a 'featured' back.  Rather, he's one of three that share the responsibility of making the Flyers' offense an irresistable force in the face of an immovable object.  It's rare that a back at Marion gets 27 totes, 165 yards, and four touchdowns.
And, it's rare that backs like that have to play linebacker when the other team has the ball, and Meier is a 'hammer' when it's his turn to be the immovable object.  The Flyers' defense has surrendered just 23 points thus far in five consecutive wins.
So sure, a lot of teams had big nights on Friday, and a lot of players contributed to them having those big nights.  What's special was, we just happened to be there the night it happened for Darren Meier.
With congratulations, we gladly recognize Marion's Darren Meier, with Press Pros 'Who's Honor' honors for the week!
Peace of mind is as easy as the relationship you have with your local bank, and the St. Henry bank is small enough to know you, and big enough to serve you.  The St. Henry Bank joins Press Pros Magazine in recognizing this week's "Who's Hot" honorees…Darren Meier from Marion Local High School.