The Buckeyes scored on their first seven possessions with just about everybody getting into the act. Julian Fleming came off the injured list to catch two touchdown passes and true freshman Dallan Hayden ran for 108 yards.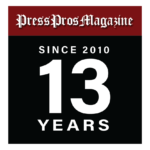 Columbus, OH – Ohio State completed its exhibition, ahem, non-conference portion of its schedule against Toledo looking like the waiting room of a 24-hour clinic after a fraternity rugby game gone bad.
The team was that dinged up.
Starting safeties Josh Proctor and Tanner McAlister and backup linebacker Teradja Mitchell were on the sideline in street clothes in making the unavailable list.
Defensive tackle Mike Hall suited up, but played nary a down. He has a shoulder injury.
In the first half, tailback TreVeyon Henderson was taken to the locker room with his left cleat off. Trainers took away his helmet and he was done for the night.
Jaxon Smith-Njigba's return from a hamstring injury didn't last long. He caught two passes for 33 yards, then watched from the sideline.
Uh-oh?
No, make that my, oh, my.
The opponent was a mid-major getting a fat payday and talking point in recruiting, and the third-ranked Buckeyes had few problems in marching like the band and alumni bands did in a 77-21 victory Saturday before 105,398 at Ohio Stadium.
All of the above players except Henderson could have played, but were held out or limited as a precaution.
It was one splendid tune-up leading to the Big Ten opener against Wisconsin next Saturday.
Ohio State amassed 763 yards – 13 off the team record set against Bowling Green in 2016 – and had 36 first downs.
By the way, the team post-World War II single-game points record is 83 set against Iowa in 1950.
Head coach Ryan Day told his captains to take the football rather than defer if they won the coin toss.
"I talked to the team about it and said we want to start fast in this game,'' Day said. "We wanted to get some juice early on.''
He said the coaches and players were inspired by the marching band's skull session in St. John Arena, the walk to the stadium and the sight of the big crowd.
"Unbelievable,'' Day said. "One hundred and five thousand for this game was unbelievable. We wanted to make sure we played well in this game because of that. I want to thank Buckeye Nation for showing up in a big way.''
Toledo quarterback Dequan Finn was something else in making ad lib plays with his arm and feet with scoring passes of 50 and 40 yards and a touchdown run of 23 yards, but his defense had no answers.
Ohio State quarterback CJ Stroud took 42 snaps in the first half and the result was 42 points. The scoring drives went 82, 75, 59, 71, 75 and 89 yards.
Stroud was stunning in completing 22 of 27 passes for 367 yards and five touchdowns in a little less than three quarters.
"I definitely had a blessed night,'' Stroud said. "I think we were clicking. Coach Day's message all week was to start early. My o-line did an amazing job of picking up blitzes and keeping them off me. We answered the bell early. ''
Emeka Egbuka caught seven balls for 116 yards and a touchdown and Marvin Harrison Jr. six for 102 and two scores. Tailback Miyan Williams ran for 77 yards on 10 carries.
It was quite a welcome back game for often-injured Julian Fleming. He had touchdown catches of 11 and 5 yards. The latter score came about 8 yards deep in the right rear of the south end zone with six players in the vicinity.
Fleming is a player that teammates pull for. They talk about his being a great teammate and so persistent in coming back from many injuries.
"My gosh, it means so much to Julian,'' Egbuka said. "The way he just stepped up tonight after battling injury after injury and adversity after adversity he stepped up and stronger and stronger. It was his time to step into the spotlight and have his big moment. I was super happy for the game that he had.''
Fleming talked about this game being a building block for the bigger games to come such as Wisconsin.
"You play your best football in the postseason,'' he said. "As long as we keep this constantly building and building and relying on each other we'll be a great team at the end of the year.''
He echoed Day's comments that the team practiced well this week.
"Honestly, it was a great week of practice, probably the best week that we've had,'' Fleming said. "That's the most confidence that we've had in each other. Our game plan was very concise – it was perfect – and we came out and executed very, very well.''
Offensive coordinator Kevin Wilson turned on the caution light. This offense was bugged by penalties the first two games and the running game didn't exactly hum.
And, yes, this was Toledo of the Mid-American Conference.
"(There's) a long way to go – we're just starting,'' Wilson said. "The Big Ten plays differently. It's more challenging up front. You get in the Big Ten and it's a line of scrimmage game week after week. It's a bear in this league.''
The defense even came up with its first turnover of the season when safety Ronnie Hickman intercepted a pass 28 seconds into the third quarter.
The second turnover came on a fumble recovery in the fourth quarter by linebacker Palaie Gaoteote.
Tight end Cade Stover caught passes of 38, 34 and 11 yards, and that's nosebleed territory for the most ignored position in the Buckeyes' passing game.
H-back Mitch Rossi even got some love with a 1-yard touchdown run out of the I-formation from the 1970s.
And there might be another nifty running back to enter the equation in true freshman Dallan Hayden of Memphis.
With Henderson out and Williams getting a blow, Hayden was sharp with runs of 9, 9, 11, 5 and 2 yards during a nine-play, 89-yard scoring drive just before halftime.
Hayden got a tap on the shoulder when Henderson was held out. He ran for 108 yards and a touchdown on 17 carries.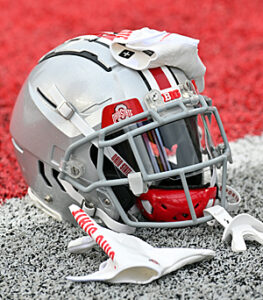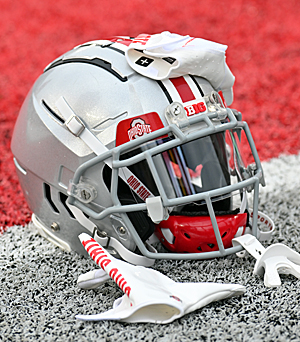 "Coach (Tony) Alford looked at me and said, 'All right, get ready to go in,''' he said. "I was ready to go.''
Stroud relayed that he helped Hayden loosen up before his first play by jumping around.
"Yes, that happened,'' Hayden said. "Of course, you are going to have some nerves. I played last week, but that was at the end. I was with the (first-team) and I had a few nerves. I feel comfortable. You never know when your number is going to be called. I feel ready.''